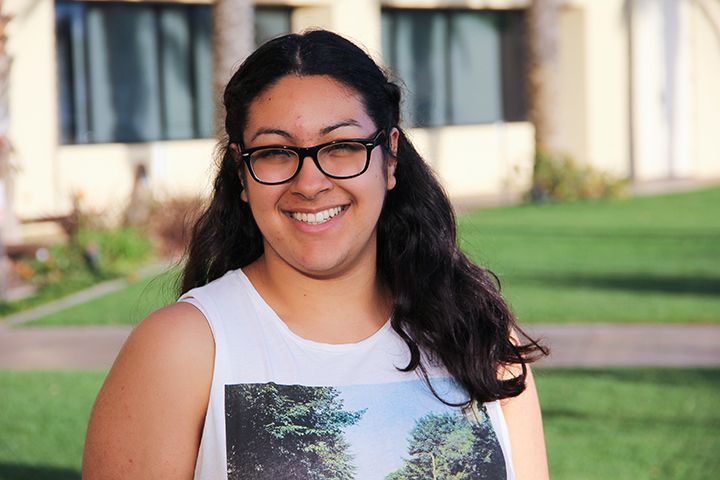 The Reelstories Film Festival kicks off on Friday in Elkins Auditorium at 6 p.m. Four student films­ — "Roscoe," "Fractures," "The Jackpot," and "Behind the Faces" — and three documentaries — "Last Days in Vietnam", "Keep On Keepin' On" and "Alive Inside" — are set to be shown.
The festival consists of a premiere party at 6 p.m. with interactive art, music, a red carpet, hors d'oeuvres by Pure Bliss and a photobooth. At 7 p.m., the film screenings begin: a showcase of the student films, audience choice voting and special documentary features for "Last Days in Vietnam" (which is nominated for an Oscar), "Keep On Keepin' On" and "Alive Inside." Documentary Q&A; sessions follow the showings. At 10 p.m., the Awards Ceremony closes the night with awards for Technical Excellence, Most Impactful, Audience Choice and the Grand Prize. All the winners receive a cash prize.
Admission to the pre-event and the student showcase is free, but a reserved ticket is needed for the feature documentaries.
Reelstories is returning for its sixth year and many students are excited about the stories that are to be shared.
Freshman and Assistant Executive Director of the festival Micah Benn shared his experience in the application and organizational processes.
"The application process is simple," he said. "Basically, it's putting one's vision into words." In the process, applicants submit an official entry form and an official release form. These forms request basic information about the film and include a brief description of the story and the purpose and motivation behind the film. Then the films are submitted both digitally (via Vimeo) and physically (via hard drive).
Benn described the Reelstories organizational process as a "highly organized entity that is capable of creating an impact not only on campus, but in the world by directly and indirectly inspiring individuals to convey innovative ideas."
When describing the festival's impact, Benn emphasized the importance of storytelling with purpose — resulting in a unity between university and community.
"The event gives Pepperdine students a platform to express ideas through stories that have the potential to shape reality," Benn said. "Not many universities have an opportunity as big as this event. It also allows the Malibu community to become part of Pepperdine as well."
According to Benn, audiences should expect something new and exciting. "RSFF6 will mark a new era, so to speak, for the festival. Duwayne Dunham, the assistant editor for the original 'Star Wars' trilogy, has agreed to be part of the panel of judges. Be excited!"
Benn had these last encouraging words: "If anyone is debating about entering the festival next year, I advise that you do it. The entire process creates great experiences that perhaps could not come up elsewhere."
Freshman volunteer for the event Lauren Young said she is excited to help out.
"I've never experienced Reelstories before since I'm a freshman, but I've heard great things about it, and I know it's an important event in the Pepperdine community," she said. "I love when films show the true stories of real people. It's a great way to inspire others."
As a volunteer, Young shared what the festival execution will look like. "There will be a red carpet, catered food, VIPs, a photobooth, an Oscar-nominated feature documentary, student films and an awards show afterward."
Freshman Keanu Vaughn shared his thoughts on the honor of students showing their creations.
"I think it's such a great thing," he said. "Students spend so much time working on these videos expressing the idea they had, and it's awesome that they can show their creation to the school. I think that is such an honor."
Junior Anne Souther expressed the change these videos can bring.
"These videos have the possibility to elicit change," she said. "I'm really excited to see how some of these videos will impact our school."
A review of the Reelstories Festival will be available in next week's Life & Arts issue.
__________

Follow the Graphic on Twitter: @peppgraphic