Photos by Matt Benton
Junior Matt Benton recently got to chat with Seth Bolt of NEEDTOBREATHE. They are set to play in Los Angeles at The Greek Theatre on Sept. 10.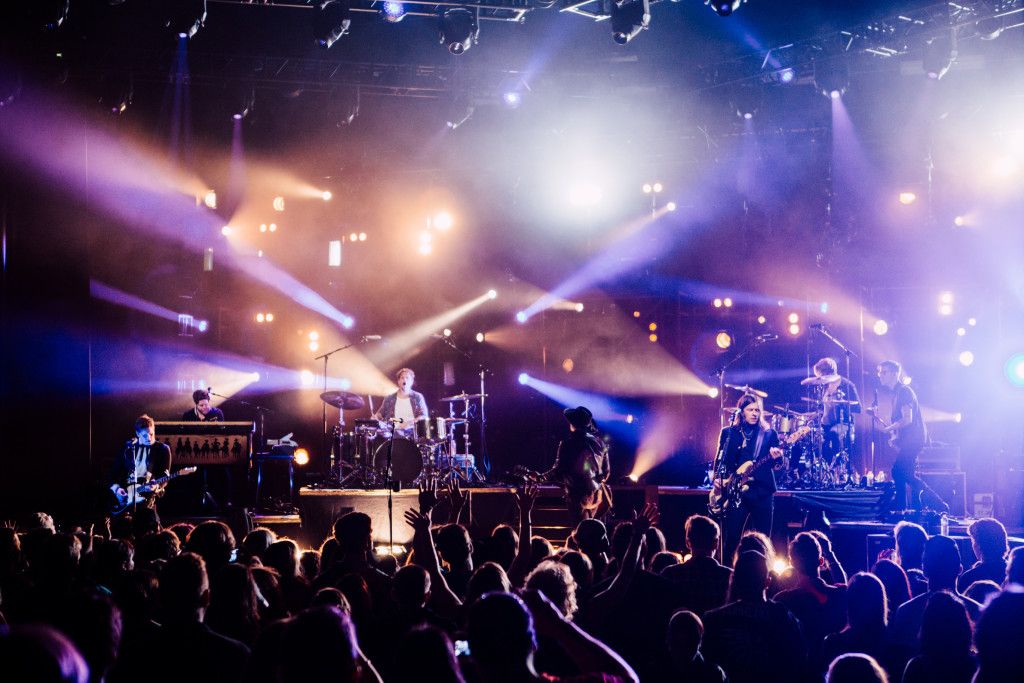 Matt Benton: I saw you guys back at the Greek Theatre last year with Switchfoot and am excited to see you all again at the Greek Theatre in about a week — what's different on this tour coming around?
Seth Bolt: Well first, thanks for being at Tour De Compadres 2015. It's an honor to have you back man, it's a whole new lineup. We got Mat Kearney, who is an incredible performer and a good friend of ours. We actually toured with Mat, both of us opened up for another band like 10 years ago or something and so that's how we first met. We got John Mark McMillan out with us and Welshly Arms.
So you saw last year and the whole idea of the tour is having all bands that we have a lot of commodore already with and it will give us the opportunity to collaborate onstage and offstage, to put on a really great show, so it is like a mini festival. Then in terms of what is different still besides the lineup, this is the biggest show that we've ever put on. We got like three tractor trailers now. We just wanted to put on a big spectacle. Hand in hand, its the best show we have ever put together.
M: What was different for recording "H A R D L O V E" compared to previous albums?
SB: I'd say it is probably the most different album we've made to date. Partly because we just absolutely fell in love with making records in a way that we have made them before. We definitely come from a more old-school like analog approach that we record every instrument and we have our own studio, so we really geek out on all of the recording stuff. I think that this time around we kind of discovered more computer based sounds and synthesizers. We found a lot about what the electronic world can offer and then combined that with what has been home for us for a while, to make something that's fresh and different for us.

M: I know there have been a lot of mentions about the tensions that were in the band before Rivers in the Wasteland, and you guys have been very open about that tension and conflict amongst the band. How do you feel this openness has helped you all grow stronger and move past that stage in your lives?
SB: Well, I think it just began with being able to honestly have that conversation. I guess that the redemption that is written in "H A R D L O V E" is result of the honestly that happened in "Rivers in the Wasteland."

M: There are a lot of references to faith in your albums, how has it played an important role for you in your career?
SB: I think music is really spiritual at its core, it is sort of this healthy way of vetting your emotions and your feelings and just kind of trying to process life. Faith will always be some sort of thread in our work but it's much different than just writing strictly about faith. We kind of look at it like we've always wanted to write about spirituality in the same way that we watched a few writers like Bruce Springsteen do it. He may only talk about faith for one or two of the songs but when he does it has a lot of reverence to it and it comes from a real place and it's never fabricated.
M: What song off of "H A R D L O V E" means the most for you and why?
SB: It's probably the song "CLEAR," it's the last song on the record. I just got married three months ago and "CLEAR" was one of the last songs we finished for the album. So before the song was finalized and done, I was working on that song and I knew that I wanted it to be one of the first songs that my wife and I danced to at our wedding. So that was pretty emotional. I had never had some major event like that tied directly to my own songs. We definitely took a lot of special care of it and definitely meant a lot to see everyone else at the wedding dancing to it and reacting to the song.
M: You got married not too long ago, congratulations! How do you balance your personal life with life on the road, especially with 50-plus shows on this tour?
SB: My wife and I try to see each other at least every two weeks and you know things like FaceTime help a lot. I think big picture, we are starting to figure out healthier ways to balance work and family. We've always been a band that works hard and get after it. As we are starting to grow up, you know, I think that family is probably 100% of that growth. We have good people in our lives that help keep us on track.
M: Is there any significance of why the letters of "H A R D L O V E" are spaced out or the tracks are in all caps?
SB: We're yelling. *laughs* No, that's just a visual thing. Our guitarist, Bo Rinehart, is the guy who does all the design work for the band. I think early on it was tough enough as a new band to get people to spell our name correctly and to write it all together as one word, making it three words and everything. We just started kind of doing things differently back then and doing the all caps was really signature. Bo really is a genius and he thinks of things in his own way. Designs things on his own terms. So that is what it is. *laughs*
M: How did the band come about and how did the name really take off and shape how you guys were in your starting days?
SB: Well, I have known the guys in the band since I was 7 years old. We grew up in this really, really small town in South Carolina and I think we were as kids trying to figure out our relationship with the world. There is a lot to reckon with and being from a super small town, we didn't really feel like that is where we identified with and where we would belong. You don't get to pick where you were born.
We wanted to live and we felt purposed from the music that we made so that is where the name came from. It was a story that starts with Socrates and some of his students. In the tale, a student asked Socrates, 'how do I truly know when I am seeking my purpose in life.' Instead of answering the student verbally, Socrates took the student to the water and dunked his head in the water. Then when he pulled him up and while the student is gasping for air and [Socrates] said, 'when you want that purpose as badly as you need to breathe, that is when you know you are seeking after what's right for your life.'
M: What is something that you have personally learned throughout your time in this band thus far that could be a lesson in life?
SB: That's a great question, I think we've stuck to our guns through this process. I don't think any of us knew what we were in for. I think the one thing that has unified us all was working hard, obviously, and loving what we do. The moments we cherish the most now are the moments we get with our fans one on one. We get to hear how they interpret the music and how the music has had some effect or impact on their lives, or even how it has inspired them. It really brings everything full circle for us.
M: Where do you see the direction of the band going the next few years?
SB: Well, writing "H A R D L O V E" has definitely been one of our most inspiring messages for us. What we did is we rented a house up in the mountains where our cellphones hardly even worked. We got away and went on a sort of vision quest. It was just a time of creativity and it was unhindered. We have already talked about doing that again and writing has already begun. We are in a good place and we don't feel restricted in any way. We obviously took a lot of chances on this new record. We were kind of worried as if whether or not people would like it, I guess we always are for each record. However, fans absolutely have embraced "H A R D L O V E," so I think we feel even more confident to continue exploring and following whatever inspiration that is on the horizon for us.
M: What artists/albums have you been listening to lately?
SB: There is a band called WATERS, who have been digging a lot. A wonderful, fresh sound that is almost as giant and big sonically as it is still kind like a garage-band sound at the same time. I really dig what they are doing. And then we put a lot of the music we like on a weekly Spotify playlist that we call Mixtape Monday.
M: What is the weirdest thing you have had on a rider?
SB: I don't know, we get asked about the rider a lot but not sure if our rider is that weird. I would guess that Kombucha is the weirdest thing on there. *laughs*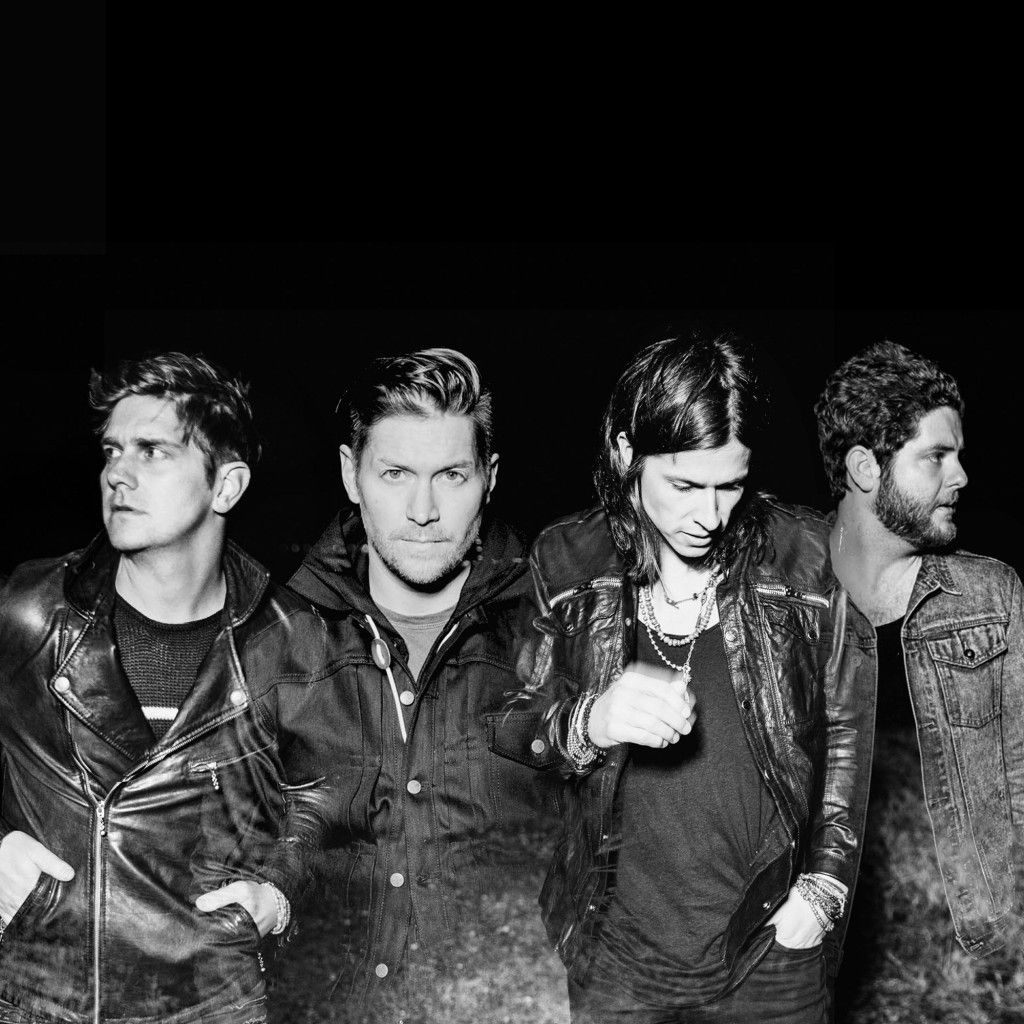 NEEDTOBREATHE will be playing at the Greek Theatre with Mat Kearney, John Mark McMillan and Welshly Arms on September 10. Get tickets to their show here.
Follow NEEDTOBREATHE on Facebook, Instagram and Twitter.
______________
Follow Matt Benton on Instagram and Twitter.