Prophetik is a fashion brand that is changing the way people view style. Designer Jeff Garner, a Pepperdine alumnus ('00), was inspired by the realization that most traditional garments are made with toxic and wasteful materials. He said he decided to do things differently and created Prophetik, a fashionable eco-label.
"I want to make sure what we wear doesn't hurt and harm our bodies and the environment," Garner said.
Garner said he became interested in fashion as a young boy. "I started kind of when I was 6 years old. My sister had a little Barbie sketch pad, I used to steal that from her room and go into my room and start drawing and add little stamps to the skirts, and it was kind of fun," Garner said. "And then my grandmother was one of those Tennessee ladies that did everything. She obviously sewed, so she taught me kind of the basics and then I started taking apart my clothes and putting them back together, that kind of thing."
He said his interest in fashion continued into his high school days. However, he said it was also unusual for men to be sewing in Nashville, where he grew up. Garner said his family expected him to be involved in more traditionally masculine activities, and even though he did play football, he also liked to work with clothes. He said he was offered a full scholarship to West Point Academy. "I kind of have this science mind, so that's why they were after me," Garner said. "But I kind of rebelled and said no. And my family kind of disowned me, so that's when I got my Jeep and drove to California and ended up getting accepted at Pepperdine, and then it evolved from there."
Without his parents' support, Garner said he had to find alternative ways to pay for his tuition. He worked as an actor on Barbie commercials for a while, which helped him pay for school, but it also allowed for him to begin working on stage costume design for musicians such as Donna Summer and Barry Manilow.
He was already familiar with dressing musicians from when he used to dress his friends who were in a Christian country band during high school. Thus, he worked for the famous musicians and their music management company as a designer of both stage clothing and merchandising before going into fashion. "That was kind of the evolution of everything," Garner said. "And then I jumped ship after school and started Prophetik when I was ready."
Since then, Garner has made a recognizable name for himself in the fashion world with Prophetik. He teaches as a guest professor in the University for the Creative Arts in London, has had shows in several major fashion weeks in recent years, been featured in British Vogue and dressed celebrities, including Miley Cyrus, Sheryl Crow, Julia Styles, Cameron Diaz, Jonas Brothers and Kings of Leon.
Garner said he does not follow trends when designing, and instead chooses to follow his instincts, which tend to lean toward classic styles. "Being a straight male designer, as well, that's a different way I look at the female body versus a gay gentleman," Garner said. "That's why I'm more classical, you know, I like the femininity of a woman, I like the gowns."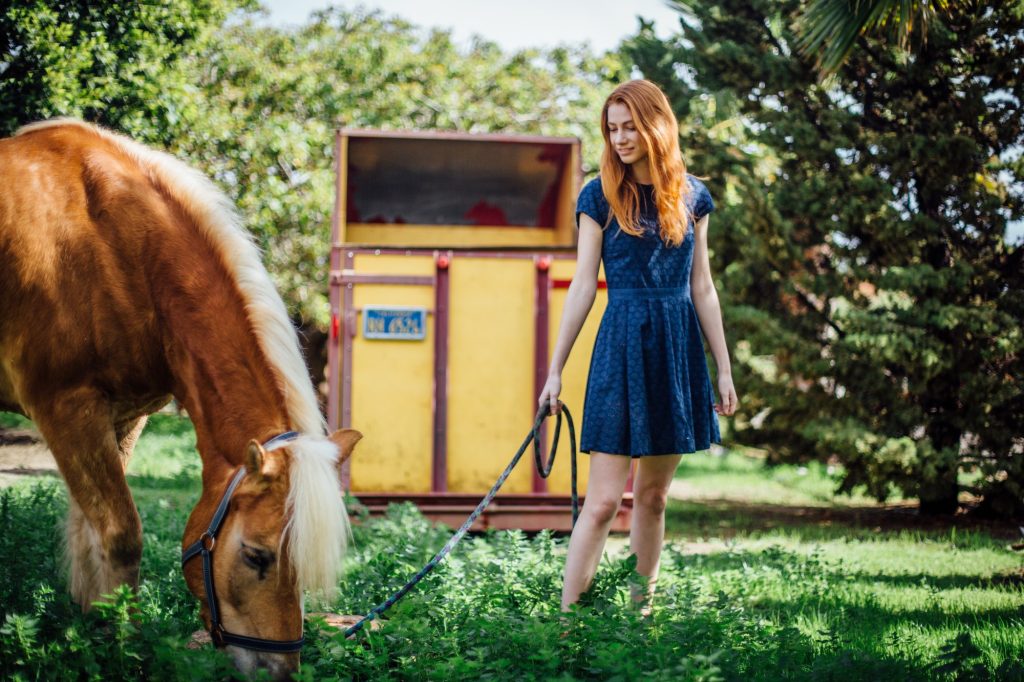 Garner said he knew he wanted his fashion label to be sustainable after witnessing the negative effects toxins in clothing can have on someone's health. He realized this when a seamstress he was working with got sick. "[I] loved her; she was like a mom," Garner said. "She had been working in the industry for a while, and I had just started working with her, and she started getting sick, and it was all from her cutting up the fabrics, [which] caused little particles getting into her nostrils, into her lungs, etc., and I was like why is she getting sick just from that? And then I realized what was in the fabrics, I was like that's not good."
He compares the issue to when people first learned that smoking cigarettes is actually unhealthy. He said it came as a surprise to many, and it showed that one cannot simply trust something that is being sold because it is on the market. "I think it is our responsibility to know what we purchase and how it affects us, for our own sake," Garner said. "At least the food has evolved, people do understand organic… they've heard enough, but nobody's heard anything about this. So it's like the dirty secret."
He also said there is always room for improvement in making something more sustainable, but that it is all about making the right choices with the options he has. He said he tries to choose the sustainable options as often as possible despite them not being the most economic. "Not everything can be 100 percent by any means, but there are definitely better ways," he said.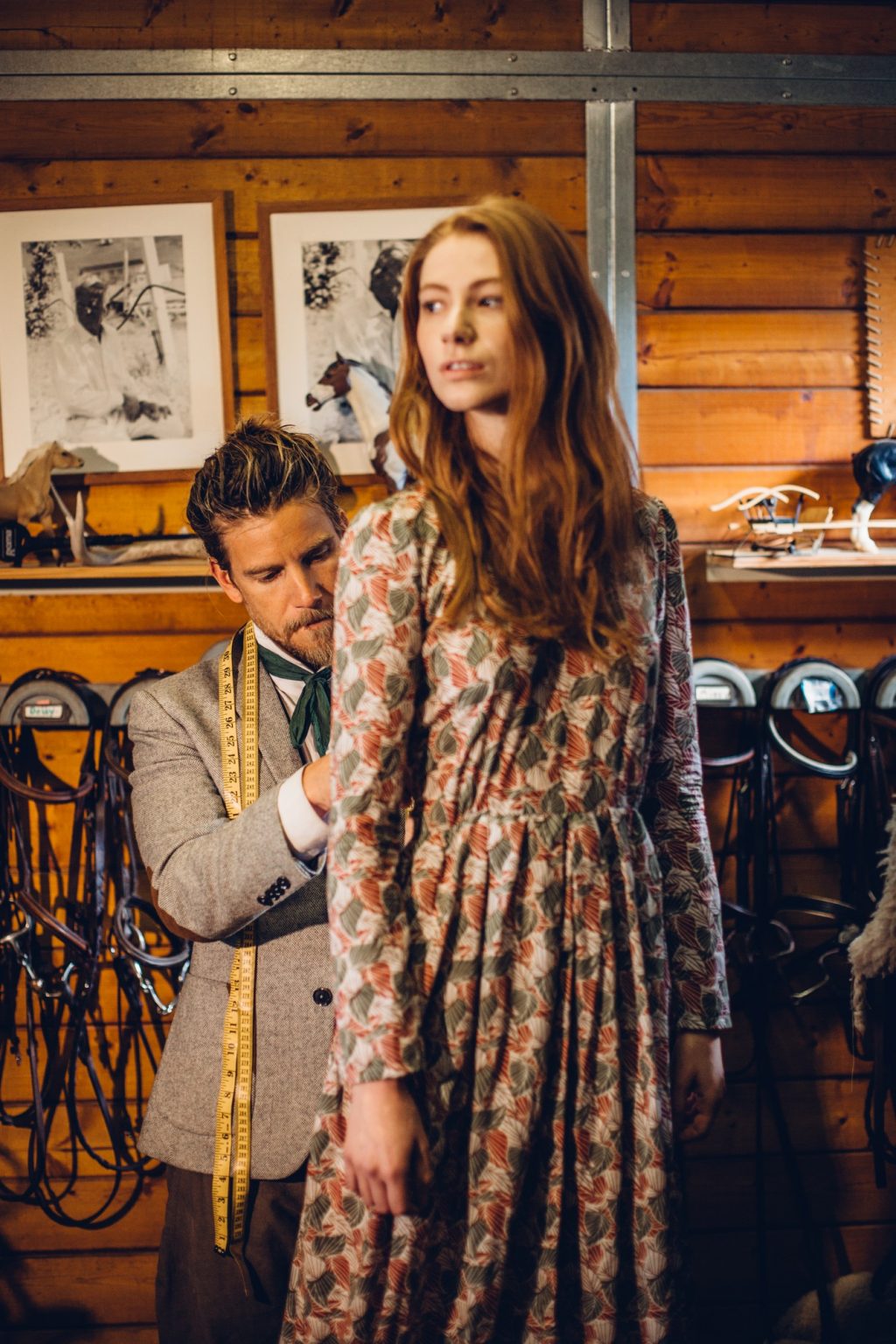 Garner is working with the United Nations to conduct fashion shows that will bring attention to the problem of toxic materials. He said the main goal the UN has is to raise awareness on the negative environmental impact of mass-producing clothing. However, Garner is more concerned with the health problems wearing this toxic mass-produced clothing can cause.
Garner spoke of the deeper meaning behind people's passions, including his own for sustainable clothes. "Until my mom had breast cancer, [and came] back from it, that drove me to do sustainable intimates and lingerie," Garner said of his new collection. "I feel like, on your breasts, every day, a bra that's synthetically made [with] nylon and all of these chemicals, obviously is going to lead to that. I mean it's science."
He said the problem is that this cannot be proven since everyone's bodies are different, and there are too many variables. However, Garner said he wants people to be educated about the problems that come with not wearing sustainable clothes. He thinks many people would want to make that shift in their wardrobes if they knew more about the issue. However, he knows it will take much more than just that to change the fashion landscape.
"People won't [get rid of all of their clothes], it takes time and planning, it's not the emotional buy that you can go to a store with your girlfriends," Garner said. "That's an emotional buy; that's why it works; that's why it hasn't evolved, so it's not about just bringing awareness and educating, it's about the addiction cycle. You're emotionally addicted to buying new things and wanting new things and putting them on your body and liking how they look… It's just going to take time."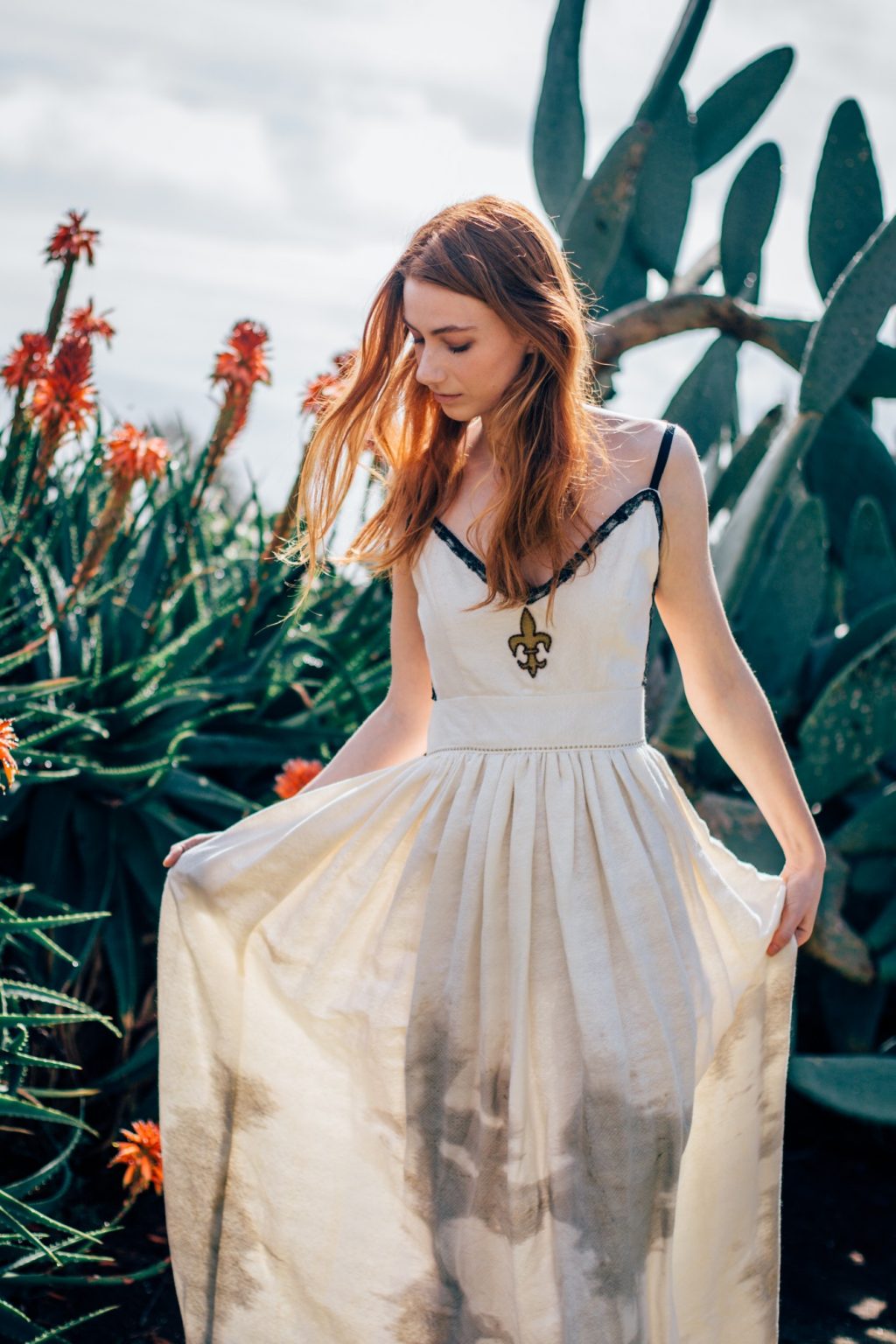 However, he said he has also noticed more of an overall awareness of the need for sustainable fashion more recently than when he launched Prophetik. He said more celebrities are calling attention to the issue now and younger generations are paying more attention to it, as well. He said he hopes the demand for sustainable clothing only continues to grow so that eventually large companies also begin to create more sustainable items. Until then, he will continue to work on his next collection for September, one that people can both admire aesthetically and also trust.
Follow Paola Ramos on Twitter: @PaolasPassport