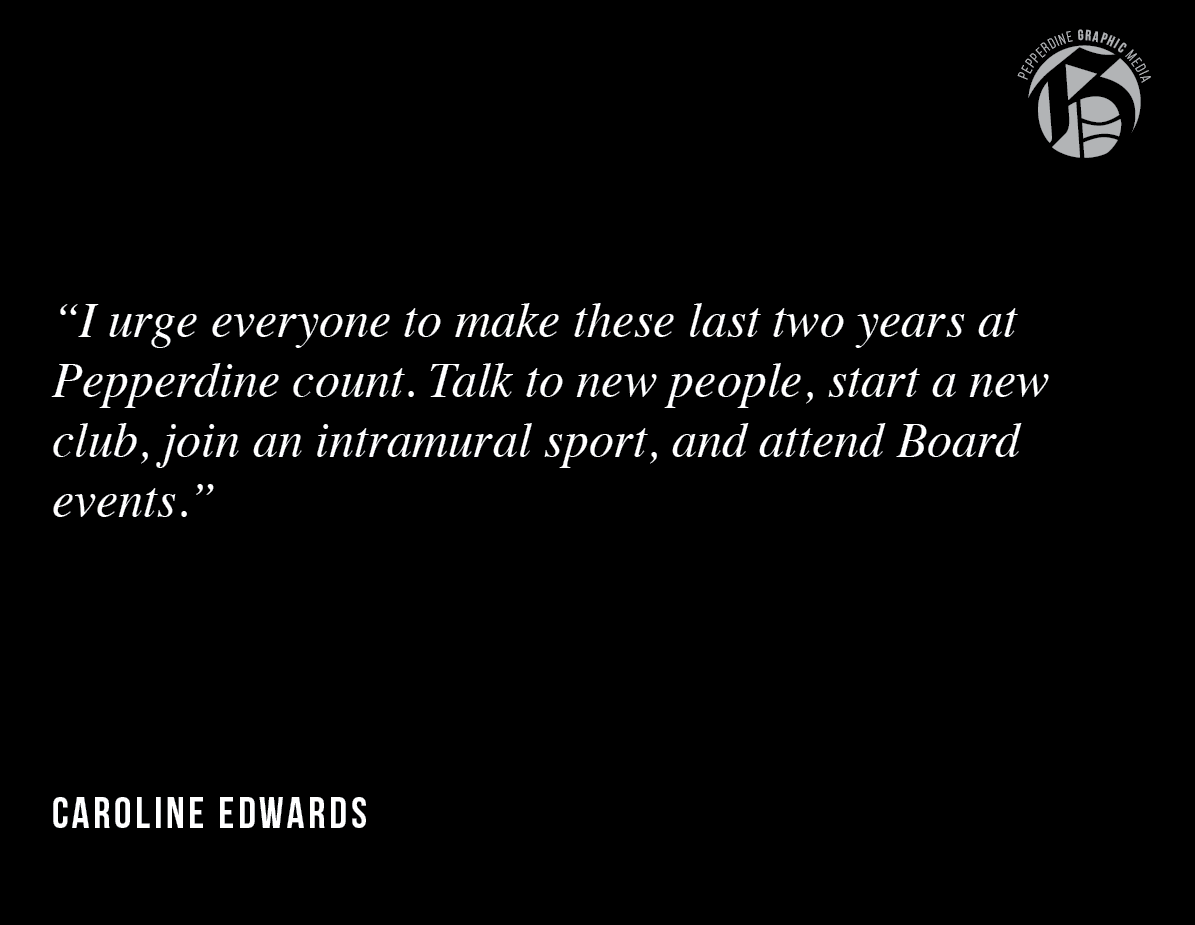 Leaving London was one of the hardest things I've ever had to do.
It was harder than saying goodbye to my childhood home, my friends, or any test I've ever taken. There's just something about knowing 56 Princes Gate was no longer going to be my home that left me feeling empty inside. Coming back to Malibu is strange, but it's a new beginning, a new chapter to embark on.
It's a Pepperdine stereotype that people only talk about life abroad, but perhaps that's because it's full of last-minute adventures, personal growth and experiences that will never happen again.
Being abroad was living in a dream. For me, I always knew I wanted to live in London and Pepperdine made that dream come true. I never wanted to leave — in fact, I extended my visa and stayed for the London internship program. I was in a dream that I never wanted to wake up from. I never wanted to know a life without Pret a Manger, the tube, British accents, or last-minute plane tickets to anywhere in Europe.
Suddently, I woke up from my dream and was transported back to reality, back to Pepperdine in Malibu.
Older students and the International Programs office always talk about how great abroad is, but they never prepare you for the return.
Adjusting to life in Malibu after being in Europe, Shanghai or Buenos Aires is no small task. Not only are you hit with a new culture, but you return not knowing anyone on campus. Looking around the Caf, I don't recognize a soul. Freshman year I felt like I recognized everyone, but coming back made me realize just how much Pepperdine has changed.
Despite all this, I have to focus on the now. Coming back from abroad is surreal, but I know that I'm not the only one feeling nostalgic or sad. To anyone else feeling this way, make sure to stay connected with an abroad group, join new clubs on campus, and integrate back into Malibu living.
I urge everyone to make these last two years at Pepperdine count. Talk to new people, start a new club, join an intramural sport, and attend Board events.
There's only two years left, and although "the best year" at Pepperdine might be behind you, there's still plenty more memories and adventures to be made.
_____
Follow the Pepperdine Graphic on Twitter: @PeppGraphic