Photo Courtesy of Ron Hall
A commemorative plaque has been unveiled to pay tribute to the late Grant Adamson, a descendant of Malibu's founding family.
Adamson, a founding member of the university's Crest Advisory Board, was killed last year in a devastating hot air balloon crash while on vacation in Switzerland. He is survived by his wife, Terry, and their two daughters, Lauren and Megan, who were critically injured in the crash.
The plaque at the Raleigh Runnels Memorial Pool was unveiled to the Adamson family and a select group of friends Oct. 9.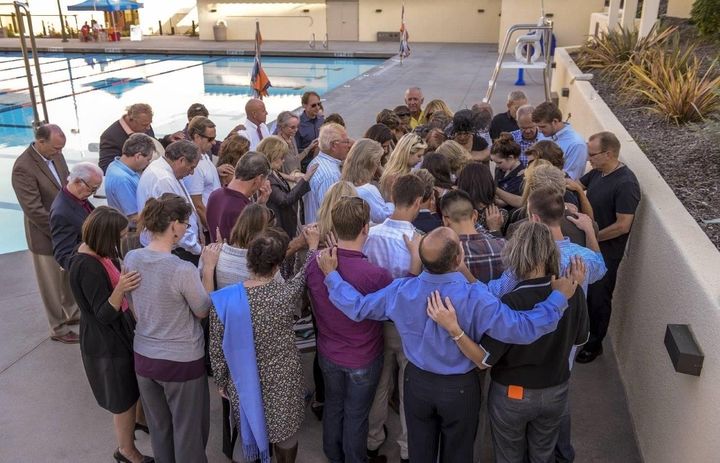 Adamson was an avid swimmer and member of the Pepperdine Extreme Masters Swim Group, according to Executive Director of the Crest Associates Heidi Bernard. The group of swimmers raised the funds for the plaque and obtained President Andrew K. Benton's permission to install it.
The group that Adamson swam with multiple times a week included a nickname on the plaque that they often used jokingly to describe him: "The Man, The Myth, The Legend."
"He inspired others in his heroic, but quiet and humble way," Bernard said. "We're glad that his legacy is carrying on."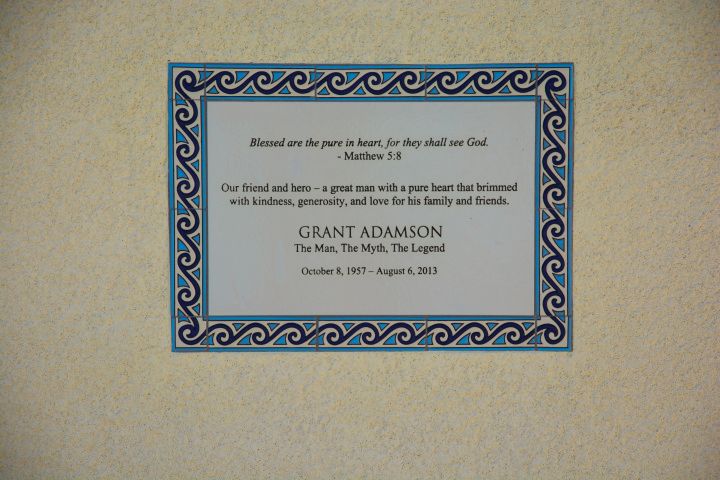 After hearing of Adamson's passing last August, Benton wrote in an email to the Graphic: "I intend to be present in the lives of his wife and his daughters in the same way he would have done for me. I am profoundly saddened by his passing."
Don Thompson, a professor at Pepperdine and a member of the swim group, hosted the dedication ceremony. The attendees read the plaque's words in unison.
Shortly after Adamson's death, Pepperdine and the Malibu community gathered together in Stauffer Chapel for a prayer service. One mourner noticed Matthew 5:8 on the chapel's wall and was instantly reminded of Adamson. This verse is also found on the plaque.
The plaque also describes Adamson as a "friend and hero – a great man with a pure heart that brimmed with kindness, generosity and love for his family and friends."
__________
Follow Whitney Irick on Twitter: @Whit_Ashton