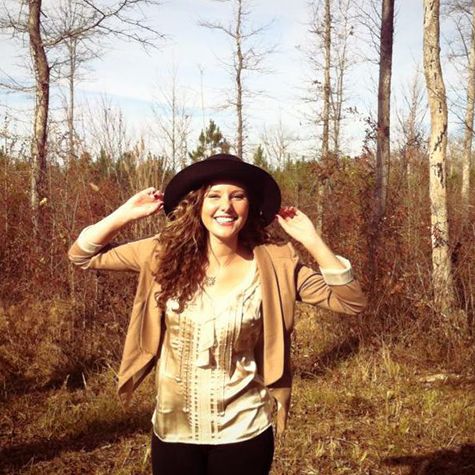 Photo Courtesy of Alison Spann
At 9 years old, Alison Spann tragically lost both parents. Today, she looks to a bright future as a senior and student-leader at Seaver college.
It all started with 9/11. The day that will forever live in infamy for the United States was especially meaningful for Johnny Michael Spann, father of senior Alison Spann.
After the attacks on the Twin Towers, "Mike" Spann, as his family and colleagues knew him, was dispatched to Afghanistan to track down Osama bin Laden.
The CIA operative became the first U.S. combat fatality after a riot erupted at the Qala-i-Jangi fortress in northern Afghanistan on Nov. 25, 2001.
Tragedy would swiftly return to the Spann family.
Five weeks after the loss of her father, Alison's mother Kathryn King died from cancer.
Spann, a broadcast journalism and political science double major, speaks with authority and conviction.
She was raised in a Church of Christ family and said that faith has played an integral role in her life. But like many who experience such levels of misfortune, Alison underwent a phase of questioning her faith.
Baptized at 10, Spann said she coped with hardship by following something both her father and Barry Bryson, Spann's family minister at the Manassas Church of Christ in Virginia, fervently supported: "To know who you are, to be sure, is everything."
She said a strong sense of identity manifested itself in other ways as well, such as her involvement and leadership in the Young Republicans Club at Pepperdine.
Looking to the future, Spann is a firm crusader against apathy, which she believes is corrupting society into over-trusting the government and mainstream news media.
Soon after Mike Spann's death, two events pushed her further to her goal.
First, a local librarian from Winfield, Ala., Spann's hometown, brought Spann's grandmother, Gail, a quite compelling book on the CIA.
The book had the signatures of a 16-year-old Mike, who knew from a young age who he wanted to become.
The second was Spann's trip to Afghanistan at the age of 10 to visit the monument in honor of her father at Qala-i-Jangi. The tribute, organized by the Afghan Northern Alliance (U.S. Allies), served as a testament to Mike Spann's character and accomplishments. This stuck with Spann, reminding her of the importance of gratitude and personal identity, she said.
A four-time recipient of college scholarships from the Heroes Tribute Scholarship Program for Children of the Fallen from the Marine Corps Scholarship Foundation, Spann said her road to Pepperdine is a clear reflection of the values instilled in her by her father.
Her journey to Pepperdine began at 12 when Spann attended a youth conference at her church.
She picked up the university pamphlet and told her stepmother how excited she was about the possibility of attending Pepperdine.
After a semester in Florence, two internships in Washington, D.C., and absorbing the California coast for three years, Alison is confident that she ended up where she was supposed to be.
"Perseverance," she claimed, has undoubtedly been the defining characteristic of her life. She has persevered through what could have broken many others, and her journey has just begun.
As published in the Aug. 26, 2013 issue of the Pepperdine Graphic.
_____________________________________________________________________________
Follow Ricardo Avila Alvarez on Twitter: @RAvila27