The stigma of tattooing has changed over the years, with more celebrities spotted sporting ink than simply gangsters or religious devotees. At universities, especially Christian campuses like Pepperdine, the tattoo culture remains ever-changing.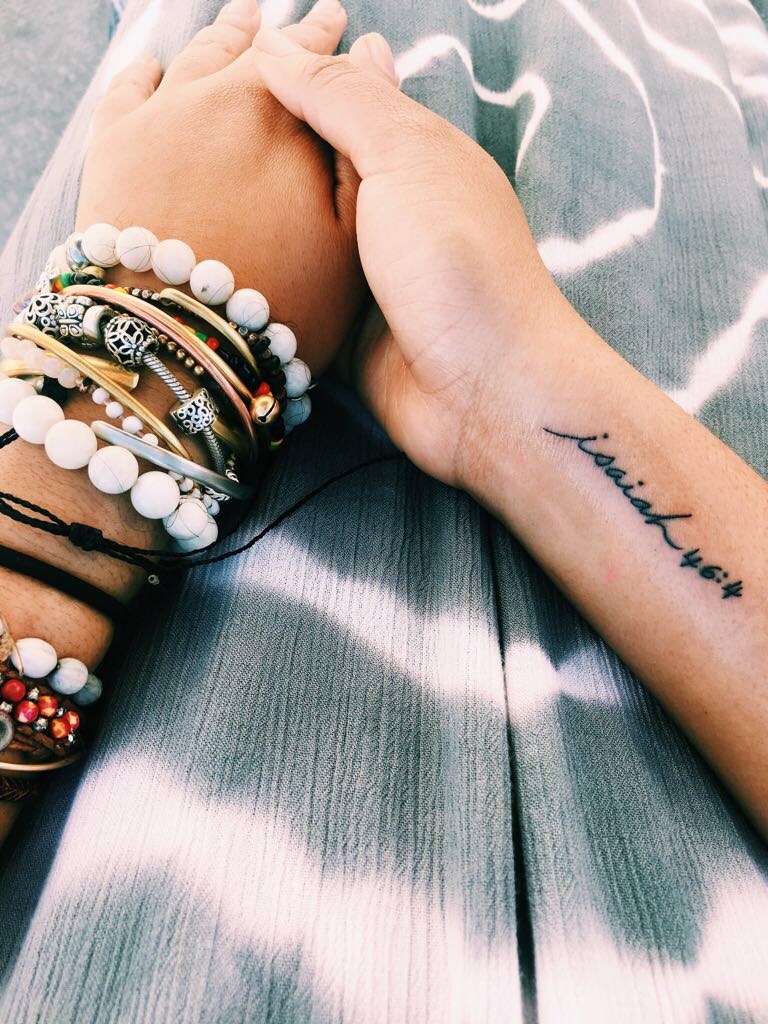 Image courtesy of Leah Taylor
Young people with tattoos are increasingly on the rise. Four out of 10 U.S. adults ages 18 to 69 have at least one tattoo, and 25 percent of respondents have multiple tattoo pieces, according to a 2017 survey done by Statista.
Just as there are multiple styles of tattoos, from Traditional and Tribal to New School and Neo Traditional, Pepperdine's tattoo culture is diverse and colorful.
One can find small, hidden symbols and verses on one end of the spectrum to full-on sleeves and back pieces on the other.
For example, junior Leah Taylor represents hosts tattoos that are less visible. When she was just 17 years old, Taylor got a tattoo on her wrist that reads "Isaiah 46:4" and the phrase, "She laughs without fear of the future" in Arabic, from Proverbs 21:25.
"They help remind me to be in the present and just be happy and stop fearing the future because God holds it in his hands," Taylor said. "He will sustain me, He will carry me and, most importantly, He will rescue me. They remind me that God is there for me in every aspect."
Sophomore Josh Gunara said he believes getting a tattoo comes down to relaying a message.
"Times change, tattoos are getting more and more prevalent, but cultural tattoos have always been expressive of what people are, a symbol," Gunara said. "It all goes back to being expressive. It's visible; people see it. You can get a tattoo that's not necessarily tied to something because you're just trying to tell people something about yourself."
Derek De Coudres, former Chicago tattoo artist and tattoo collector, has tattooed people of all races and creeds. Currently residing in Los Angeles, De Courdes has multiple tattoos with cultural value, including a neck tattoo done by Jewish people in Israel
"Tattoos are more of a fashion statement now and a way of self expression than what they meant in early human history," De Coudres said. "The West definitely cares more about that than 'old rules' in a book, unfortunately."
However, Pepperdine students find their tattoos relating to Christianity comforting or even representative of their faith journeys.
"Mine are both biblical," Taylor said. "To me, they were reminders of my faith, you know?"
Photo courtesy of Leah Taylor
Junior Dani Villaruz got her first tattoo as a representation of her faith as well. It reads, "God is within her; she will not fall."
"I struggled with my faith during the hard times I had in high school, and every time I see it, it reminds me God is still with me, even in the hard times," Villaruz said.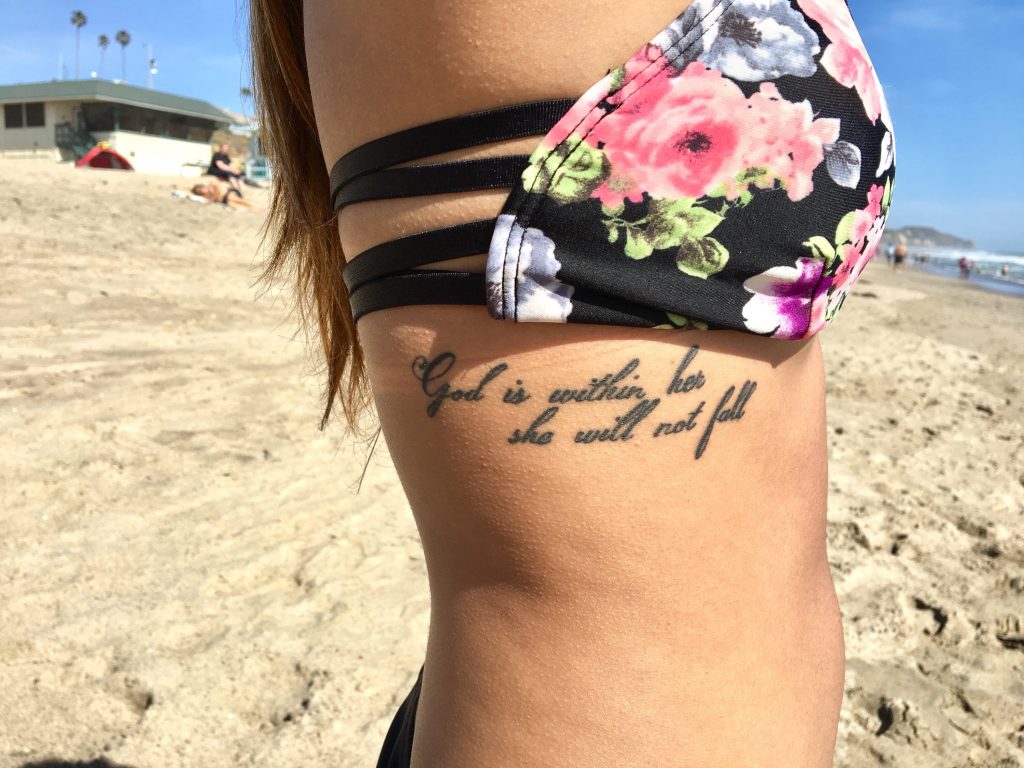 Photo courtesy of Dani Villaruz
Aside from religious values, tattoos also serve as a reflection of personal or cultural values.
Senior Deryk Schlessinger, who has served in the military for six years and as a firefighter and paramedic for four years, reflected on his tattoo sleeve and how the meanings behind the tattoos have changed.
"They have a temporal meaning to me," Schlessinger said. "When I got them they had deep significance; they were who I was at 21. A wild rambunctious soldier. Does that translate to me now? No. I mean, I got 'Love hurts' from when I was 18 in an emo phase, that's nonsensical. It's who I was, and you just kind of come to terms with that."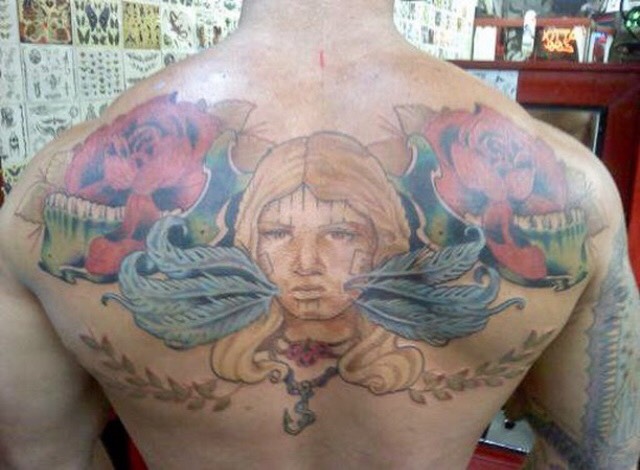 Photo courtesy of Deryk Schlessinger
Taylor reflected on tattoos falling victim to cultural appropriation.
"The only time I see it as a negative thing is if you think it's ugly on someone from that culture or of a particular ethnicity, but then someone who is not a minority does it, and it becomes a fad," Taylor said. "If you truly understand it [the cultural or religious meaning behind the tattoo], that's different, but if you just think it 'looks pretty,' that's a problem."
Schlessinger said he also sees cultural appropriation of tattoos as a huge issue, especially as related to religious or cultural symbols.
"These symbols have deep intrinsic value to many cultures … cultures that have endured hardships in some fashion from colonization or Westernization," Schlessinger said. "A White kid getting one of these symbols for the sake of fashion is extremely self serving and in a way thoughtless and unkind."
Freshman Jake Kim has a total of 15 tattoos, most of which are in visible spots.
"People will stare, but they won't say anything," Kim said. "But I don't care because I think your tattoo is for you, not anyone else."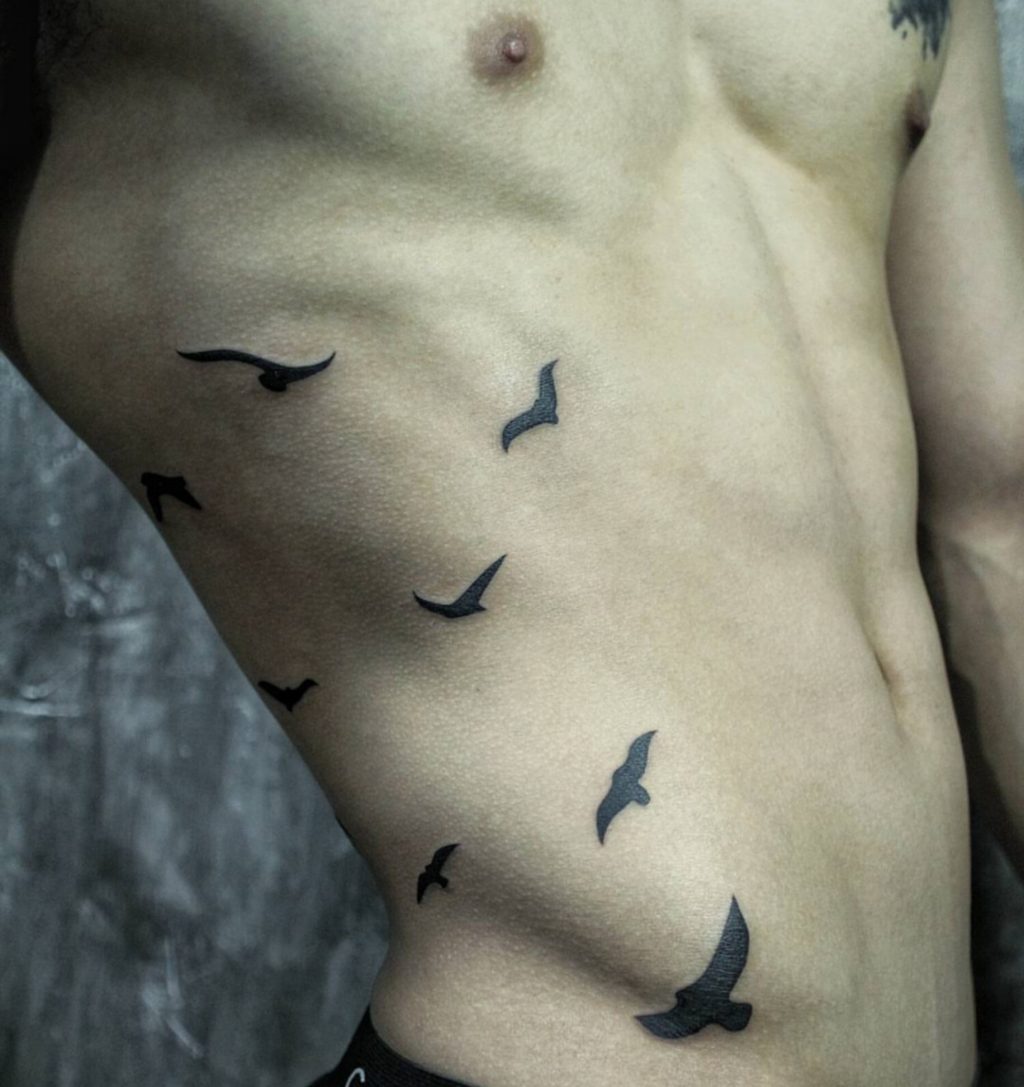 Photo courtesy of Jake Kim
All the students interviewed said they believe that tattoos at Pepperdine will become increasingly accepted and normalized.
"I see more and more tattoos here and there," Schlessinger said. "I see the tattoo culture here expanding. I see it being tasteful and people respecting each other. Everyone that gets a tattoo 100%percent has to understand there will be consequences and mitigate that. Be open about it, and if you get a negative response, cover it up. There's something disingenuous about hiding them."
Taylor said she believes Pepperdine's more accepting attitude toward tattoos is due to it being more liberal than other Christian universities.
"Some colleges are full-on Christian colleges, but here it's a lot more liberal, and we have people of all faiths," said Taylor. "I don't think anybody really has a problem with it."
Regarding job prospects, students are more wary. There is a tendency for students interviewed to choose spots easily coverable over more prominent placements like fingers, hands, neck and the face.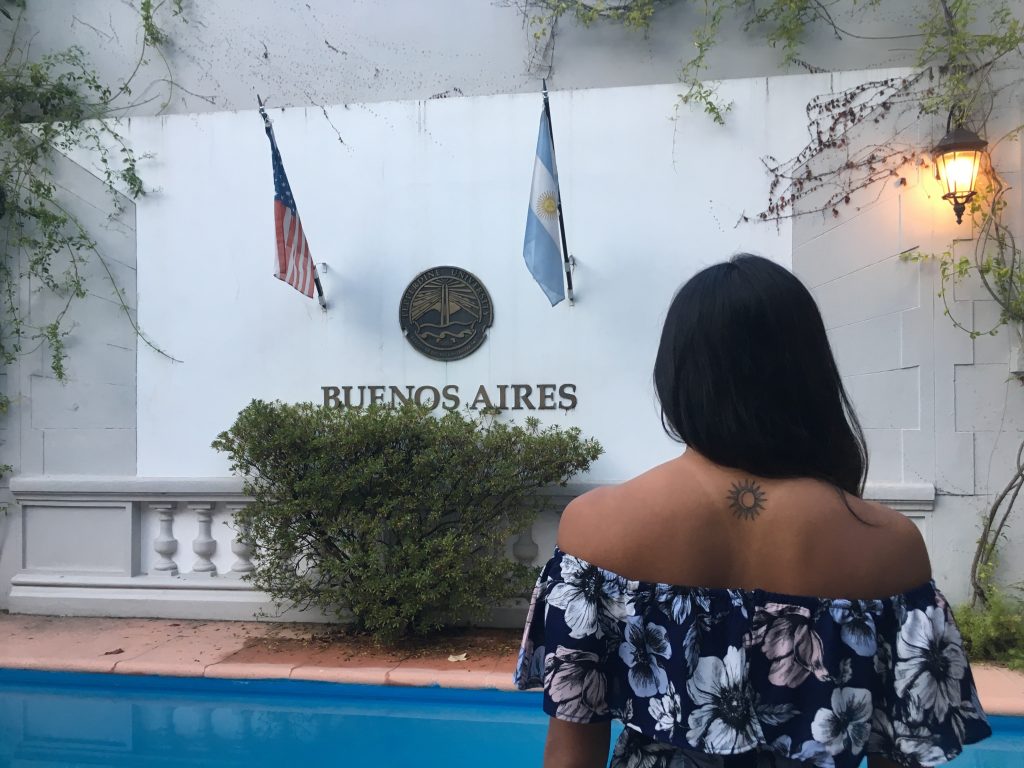 Photo courtesy of Dani Villaruz
Currently, an employer is able to enforce a no-visible tattoo policy if it is compliant with their government's discrimination law. Only a few locales prohibit "personal appearance" discrimination, including Santa Cruz, California and Washington D.C.
Gunara addressed his underlying fear of the consequences of tattoos.
"I'd rather just hide them to not face any potential problems," Gunara said.
Villaruz explained her reasons for choosing placements for both of her tattoos that can be easily covered up.
"I want to go to medical school, and I know they still care about professional presentation, including tattoos," Villaruz said. "I think they are not as strict as they used to be in this field, but I know they still care."
Schlessinger, who has already had professional work experience, explained how tattoos can be part of a work culture.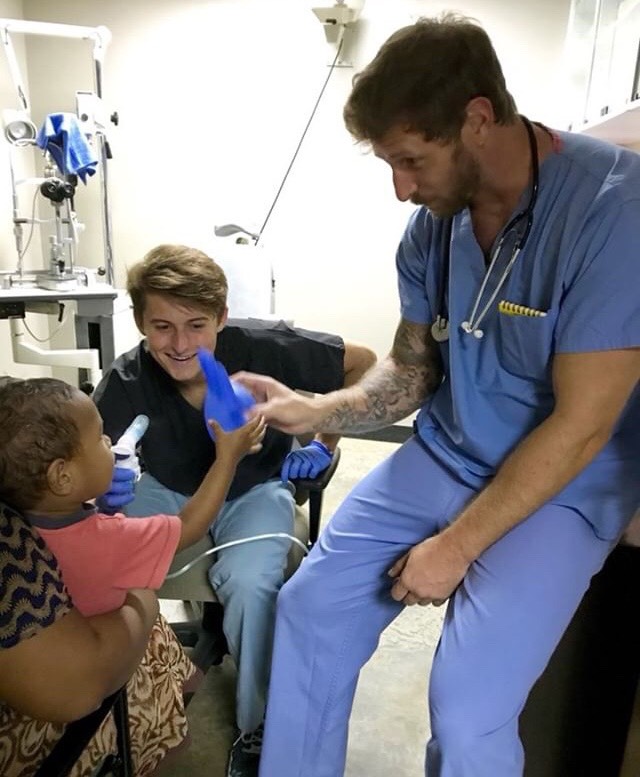 Photo courtesy of Deryk Schlessinger
"Getting tattoos is part of the veteran culture," Schlessinger said. "A lot of guys do traditional or Japanese art. It's the idea of being outside popular culture and being part of a community that's more aggressive, if you may, so that's where these tattoos come from. You're counter-cultural even though you're part of the armed wing of the government. You're not taking the path easily traversed, and the tattoos reflect that."
For Taylor, her placement of tattoos has to do with the still-existing stigmas, especially with the older generation.
"If they don't want to hire me because of my tattoos, that's their problem," Taylor said. "But I also sometimes think, 'I'm already mixed race, a woman and from the Caribbean, so do I really want to add another stigma?'"
Gunara gave some words of advice to those with tattoos, or those considering getting some ink.
"Just do what you want, man. Paint yourself the way you want to be seen."
__________
Follow the Pepperdine Graphic on Twitter: @PeppGraphic