Photos by Zach Le
Wearing a silver necklace that reads "Amelia" in Arabic, senior Amelia Dal Pra said the necklace was made by her friend Alawi, an Iraqi refugee who she met while studying abroad in Jordan with Pepperdine last summer.
"My time with my refugee friends that I made there humanized the situation and made it a lot more real for me," said Dal Pra, who has contributed to the Graphic. Since her time in Jordan, Dal Pra started an on-campus chapter of No Lost Generation Pepperdine (NLG), a state-run organization that Dal Pra interned with, in the fall of 2016. NLG now has more than 50 student-participants promoting involvement in refugee-related organizations.
"No longer am I fighting for this abstract concept of the refugee or the abstract construct of all these crises or the displacement of 65 million people," Dal Pra said. "I'm fighting for my friends. I'm trying to be a voice for them here."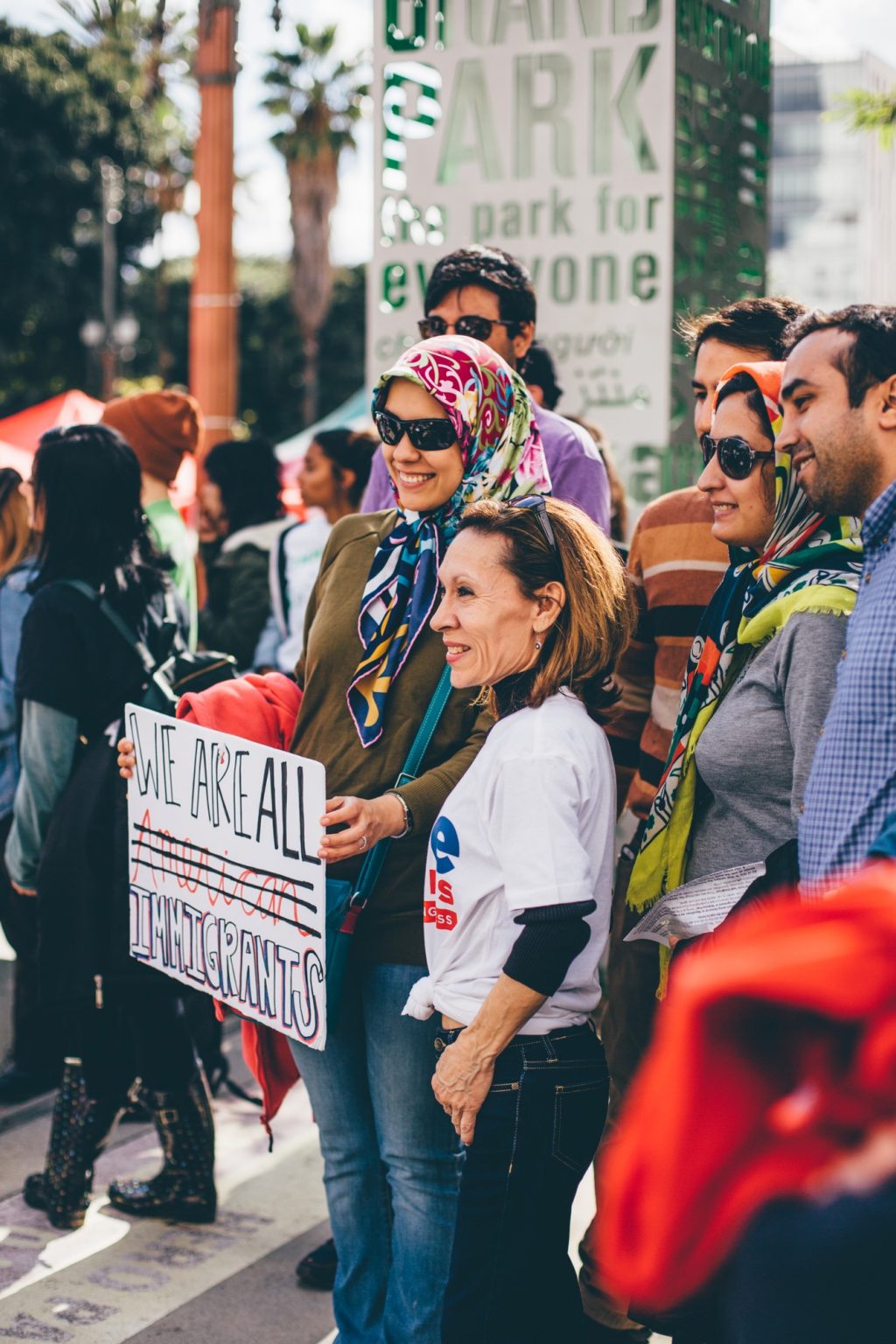 Dal Pra is one of many students on campus who serves the refugee community locally and internationally. As the topic of restricting some refugees from coming into the United States continues, there are refugees in the U.S. and around the world who receive assistance from Pepperdine's students, faculty and alumni.
Senior Whitney Young has been working at Voice of the Refugees (VOR), a faith-based non-profit that serves local refugee communities in Orange County.
"I'd say it's very culturally diverse," Young said of VOR's home, Anaheim. "You don't leave the state of California, but you feel like you do. They call that area 'Little Arabia.' There's all kinds of Arabic grocery stores and restaurants."
Young serves at VOR every Wednesday, teaching English classes and providing childcare, food distribution and transportation. Refugee families receive all services for free through the organization to assist with their assimilation into life in the U.S.
Through her experience, Young said future volunteers can expect to be welcomed by families who are being served by the organization.
"They're going to treat you like family, they'll cook for you and just want to get to know you," Young said. "I think you will always leave being more filled than you are feeling depleted or empty from giving."
Friendships, bonds and community are common themes regarding serving refugees at home in the U.S. and abroad, both Young and Dal Pra said.
Dal Pra spoke about her friend Alawi's story, pictures of his family, meeting his family and learning about their journey to Jordan from Iraq in 2003. She said these experiences sparked her passion for working with refugees — a passion she would later put into her work with the U.S. State Department as a remote intern with NLG, bringing to life the now on-campus club.
"I could read about the things and I could care about it, but having an actual face to put to the situation, seeing the children that are impacted, seeing child refugees, meeting Palestinian refugees or meeting Iraqi refugees, to hear the stories behind the plight of refugees changed it for me," Dal Pra said.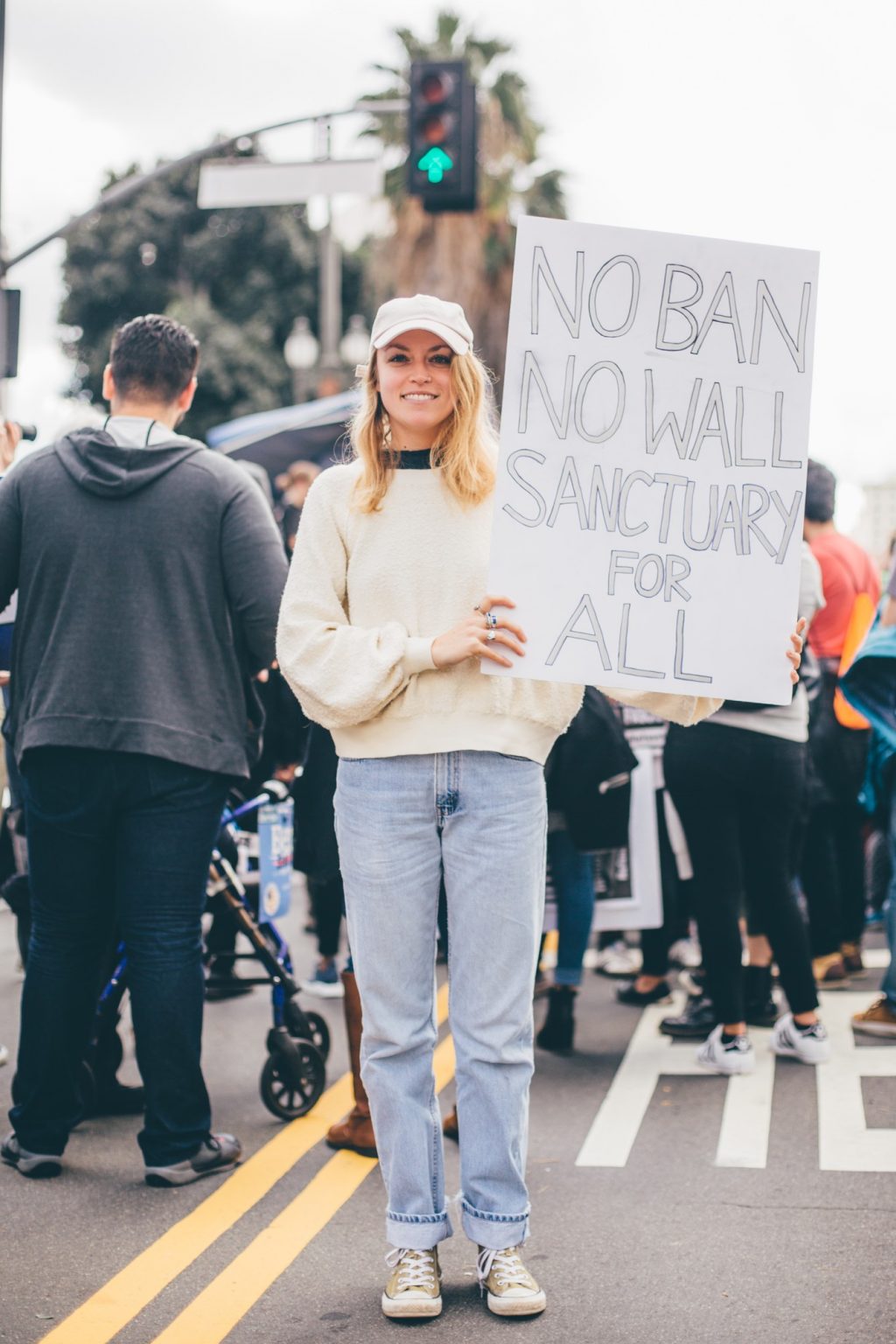 Assistant Director of the Pepperdine Volunteer Center Justin Schneider, works with Pepperdine students to get them involved with volunteer work of their choosing, including working with the refugee community in Southern California.
"As far as Pepperdine, I think what we need to do that Amelia Dal Pra and Whitney Young have led the march in, is educate people about what refugees are, who they are, what the criteria to be considered an asylum seeker is," Schneider said. "You have to understand the international law that implicates us as a nation, and we also have to meet people who are refugees and be able to connect to them."
Young said she works at VOR with a Syrian woman (who Young preferred not to name) as volunteers in the childcare program, which Young described, while laughing lightly to herself, as "madness." For Young, it's been a rewarding experience getting to know the Syrian refugee, who once benefitted from the services VOR provides, through their time serving together.
"I think the relationship that we've developed has been really special," Young said. "She doesn't open up to a lot of people because she's just been through so much, and she has that happy, put-on-a face demeanor a lot of the time. But recently she's just been very distressed by a lot of the stuff that's going on in our country, and not being able to go back to see her family that is there is just, that's heartbreaking."
Young said their companionship expanded beyond the childcare walls as Young was able to take the woman's children to Disneyland. "The people there have huge hearts, and they love the Lord, and they need to be served, but they want to serve."
Young's service has been independent of Pepperdine for the most part, but last year she led a Project Serve team to Anaheim to serve the VOR community. Project Serve went back this year, but Young didn't lead the team. Instead, this year on Martin Luther King Jr. Day, known as a day of service, Young took a few Pepperdine students to the kickoff of "Rides for Refugees," a transportation and bus training program she started with a grant she received through the university.
"We basically teach refugees how to use the bus system so they're not always asking the staff for rides," Young said. "It kind of helps push them into being more sustainable, self-sufficient while they're here."
Schneider said there are more than 100 students who have volunteered with a refugee-related organization through the PVC. "I've had students experience the organization and have been able to really connect and meet refugees from these areas that have been labeled as havens for terrorists."
Before working in the PVC, Schneider said he worked as a lawyer on behalf of individuals seeking asylum in the United States.
"The case I saw from start to finish was working with a refugee from Somalia," Schneider said. "We had to produce hundreds of pages of documentation. We had to meet with him in the detention center, because many are treated as criminals, in a sense, as he went through the process."
Schneider said he worked as a lawyer in Texas covering refugee cases for two years before moving to Thailand for a year as a legal fellow, serving refugees through an international justice mission. When he finished his work in Thailand, he began working at the PVC, where he's worked for the last three-and-a-half years.
As someone who has worked with immigration law regarding refugee status, Schneider defined it as: "A well-founded fear of persecution based on past persecution or risk of persecution if you returned to that country of origin. The reason of that persecution is because that applicant belongs to a particular social group, and the persecutor is a government actor or non-governmental actor that the government is unwilling or unable to control. The reason of the well-grounded persecution is on the grounds of race, religion, nationality, membership of a particular social group, or political opinion."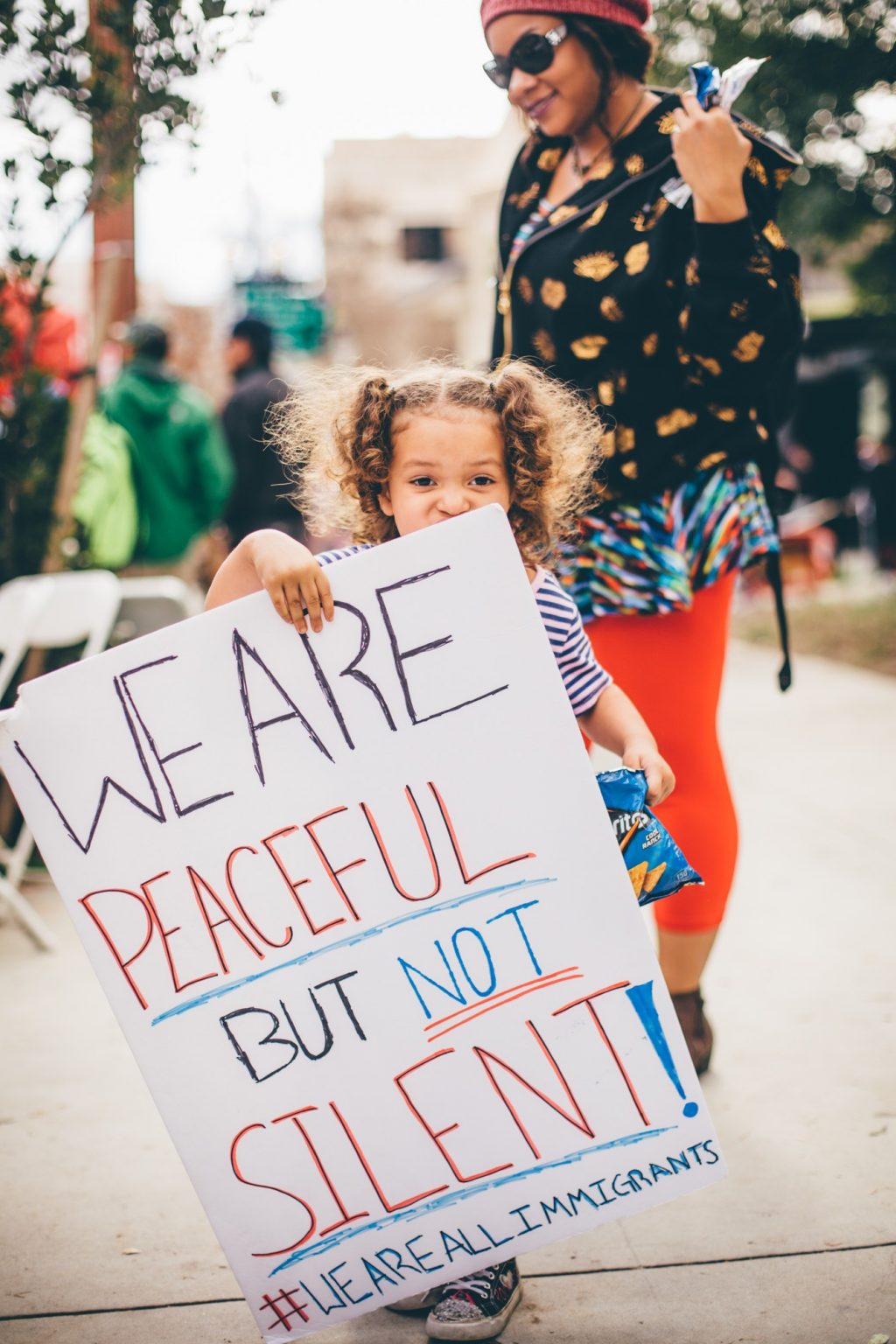 Alumna Megan Martinez, class of 2016, has worked since August at Bethany Christian Services with the unaccompanied refugee minor program. The average age of each of her clients is around 16 or 17 years old, but the organization serves those up to 21 years old. Unaccompanied minors come to the Michigan-based organization and commonly have families back home or have deceased parents.
"They, the refugee community, is just so, so group-minded and supportive of each other, and I think that's just, that's been something that's amazing to see," Martinez said.
Her first client was 17 years old and came from Somalia, Martinez said. Through car rides to doctor's appointments or school appointments, Martinez said she was able to talk and bond with her client and understand his culture because it's very different from ours in the U.S.
"They're so much more community-oriented. So they come here on their own, individually, but they don't understand how we are so individualistic," Martinez said. "Having political conversations or religious conversations with him, and he's Muslim too, it's just really interesting to hear from someone that came from a completely different place and has such inspiring world views."
The program places these minors in foster homes until they learn how to live independently, Martinez said. They are given counseling services, they're set up to receive an education and they can receive tutoring.
Dal Pra has been working with non-governmental organizations No Lost Generation introduced her to that allow students to get involved in providing support for refugees. "It's a way for us to be a voice of support and to rise up as humanitarian leaders in the future."
As the conversation regarding refugees in the U.S. continues, Pepperdine students continue to serve in their own individual ways for the betterment of their communities.
"I think it can be hard because we'll question, will our efforts really be worth it in the end?" Dal Pra said. "It's not about the end goal; it's just about showing people that we care and about saying that we're going to advocate for human rights of all people."
_______________________
Follow Rachel Ettlinger on Twitter: @RachelEttlinger