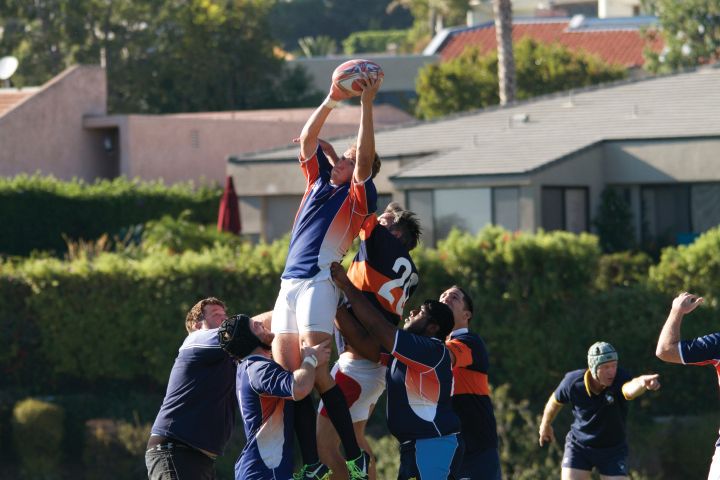 Photo by Marisa Padilla
Club Rugby faced off against former Pepperdine ruggers Nov. 8 at 1 p.m. on Alumni Field in its annual alumni game. According to team captain senior Soobin Kang, about 40 alumni showed up to play, " including ruggers who have traveled from Dubai while playing in the United Arab Emirates professional league."
Saturday proved to be a learning experience for the club team packed with first-time players. Kang said competing against alumni reminded him that rugby is truly about memory-making — the sport stands for so much more than a win or a loss.
The team has two more preseason matches left: On Nov. 15 the team travels to play against Cal State Northridge at 1 p.m. Then, the following weekend the squad will host UCSD Saturday on 1 p.m. at Alumni.
This spring, rugby looks to defend its 2014 division championship as well as its No. 14 national ranking.
The team is still open to accepting new talent. Kang said they take 23 men for the A-Team, and also have B-Team spots. Only the A-Team's wins and losses count toward the season record.
Anyone with questions about how to join the team or interest in joining the team should contact Kang at soobin.kang@pepperdine.edu.
__________
Follow Alysha Tsuji on Twitter: @AlyshaTsuji