Photos by Milan Loiacono
The Pepperdine community gathered Tuesday to commemorate the 17th anniversary of the Sept. 11 attacks.
The university held a memorial service at Heroes Garden to honor the 2,977 lives lost on on Sept. 11, including Graziadio alumnus Thomas E. Burnett Jr., who died aboard United Airlines Flight 93 that day.
Burnett and the other passengers on Flight 93 were the first Americans to fight back against international terrorim on Sept. 11, according to the university's page on Heroes Garden. The passengers led a counterattack against hijackers to prevent the aircraft from flying into another national target in Washington D.C. Their actions resulted in Flight 93 crashing into a filed near Shanksville, Pennsylvania.
Heroes Garden is dedicated to Burnett's heroic actions. Burnett's elder daughter Halley Burnett is a Class of 2018 Seaver College alumna while his younger daughter, Anna Clare Burnett, is a current junior at Seaver College. Anna Clare published a tribute to her father in the Graphic two years ago.
President Andrew K. Benton delivered a devotional message at the ceremony and said he had in his pocket the transcript of the final conversation between Burnett and his wife Deena Burnett Bailey.
"I was going to read parts of that today but I couldn't get through it," Benton said. "But the final line in his sign-off from his wife, now widow, is 'don't worry, we're going to do something.'"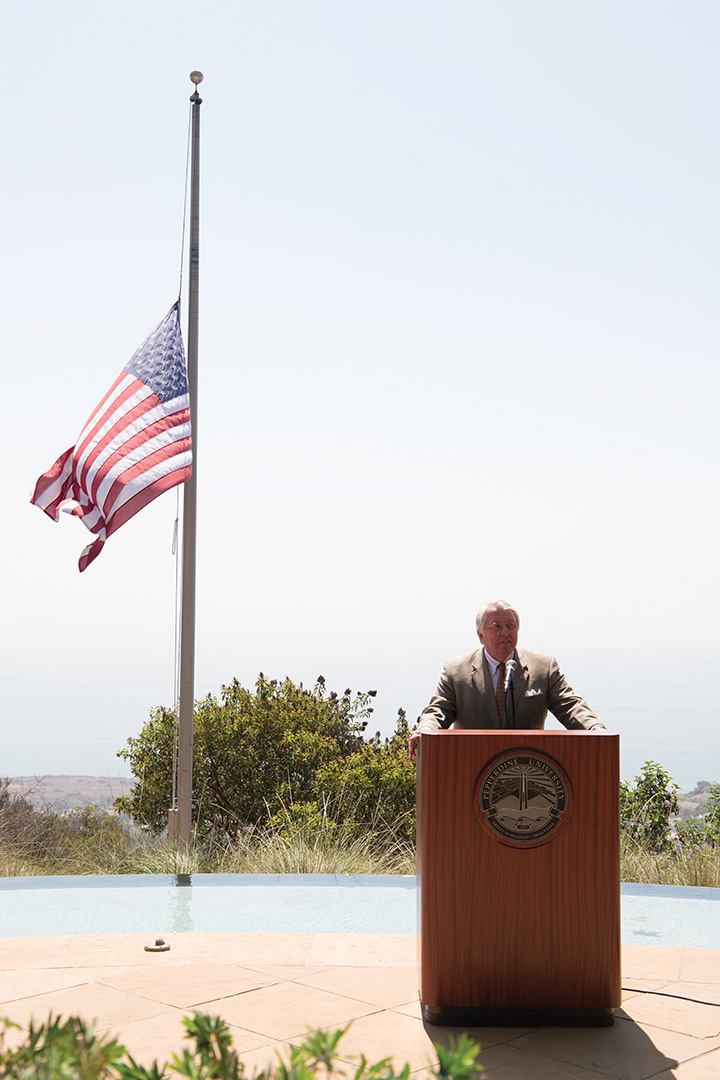 Benton said Burnett's last line serves as a reminder of the "boldness, leadership [and] confidence" that communities need in the face of injustice and that the university aspires students to have.
"I hope that the students that we are educating here and have in the past and will in the future will never be bowed or afraid and will always respond 'don't worry, we'll do something,'" Benton said.
Junior Andrew Wagner attended the service and said he enjoyed the way the ceremony honored victims "without being too solemn."
"Being up here means to me representing friends who have served in the army," Wagner said.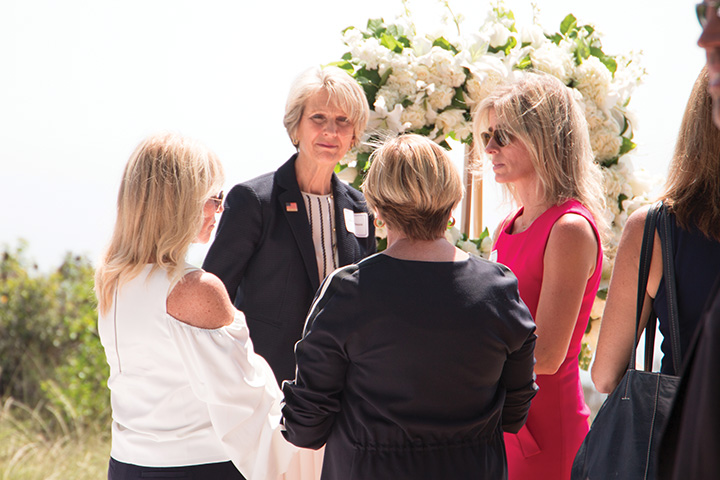 During the ceremony, Director of Public Safety Dawn Emrich delivered an invocation; Pete Peterson, the dean of the School of Public Policy, read Micah 4:1-4; Seaver College alumnus Daniel Perez read Matthew 5:1-10; and SGA President Austin Welch and Executive Vice President Mariela Toledo presented the traditional placing of the memorial wreath.
"I thank God for Pepperdine because like no other institution west of Manhattan, we commemorate this day better than anyone else," Peterson said.
The service ended with a closing prayer from Director of Student Activities Brittany Skinner.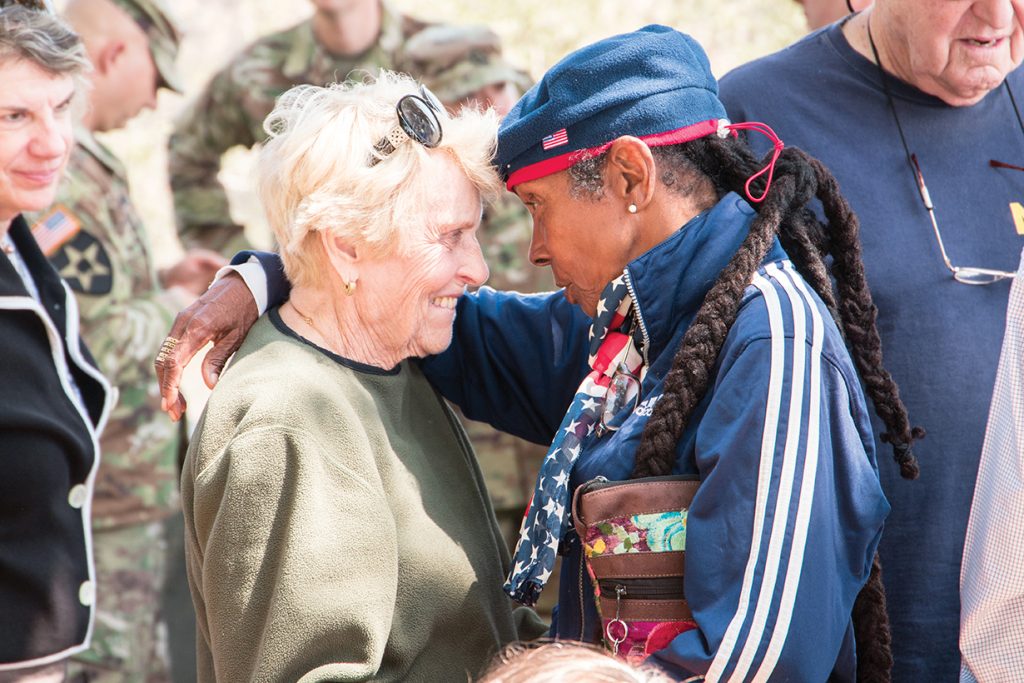 Payson Library is commemorating the Sept. 11 attacks with a display of poems that reflect on the American experience. The poems are on display for two weeks on the first floor of the library.
Pepperdine also honors Sept. 11 victims with a display of 2,977 flags at Alumni Park: 2,887 American flags for each American life lost and 90 different international flags to represent the home countries of those from abroad who died in the Sept. 11 attacks.
This year marks the 11th consecutive year of the Waves of Flags display, Public Relations Manager Alex Forero said. The installation will be up until Sept. 24.
__________
Follow Kayiu Wong on Twitter: @kayiu_wong