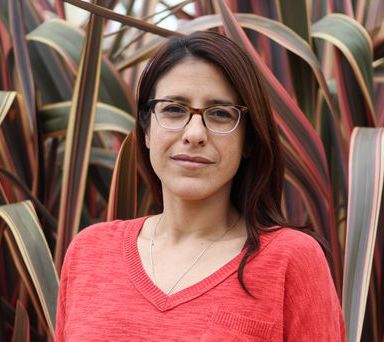 Photo Courtesy of Melanie Watnick and Photo by Kristin Vartan
Pepperdine Adjunct Professor of Theatre and Costume Designer Melanie Watnick is a lover of the art of costume and the people in them. She threads her love for people and her craft to weave together in her vocation. As she talks about these passions, there is a melodic joy that rings in her voice.
"Every project is different, every approach is different," Watnick said. "It always keeps things fresh and vibrant, and you're always learning about different time periods, different people and collaborating with different artists."
Watnick is a vintage aficionado and collector, whose pieces she calls the "little friends in my closet." Another little friend she adores is her dog Koda, whom she takes on walks while listening to podcasts in her spare time. She is a podcast listener, but her storytelling medium is clothing.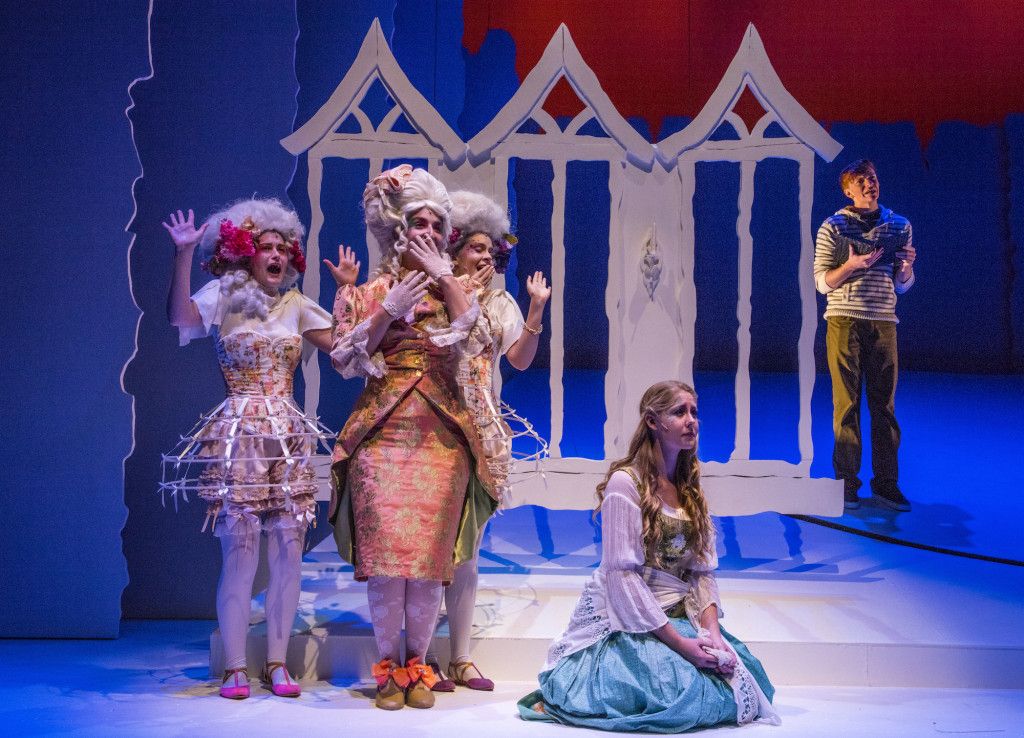 "Clothing, to me, communicates without words," Watnick said.
Costume design started speaking to her as a child. Watnick grew up taking dance, singing and acting lessons. She was also in various performances, including singing in New York after the Statue of Liberty was refurbished with a group of Californian and New York children. She always had a love for theater, but it was not until she began her undergraduate studies at UC Santa Barbara as a theater major that she fell in love with the allure of costumes more than the stage.
"Since I really appreciated acting, I understood you were telling a story and to support it with clothing just made sense to me on a cellular level," Watnick said.
Watnick has now been a Costume Designer for Pepperdine University for five years. Her position is multilayered, as she plays the role of Costume Designer and Shop Manager, Costume Assistant, Elizabeth Estervig said.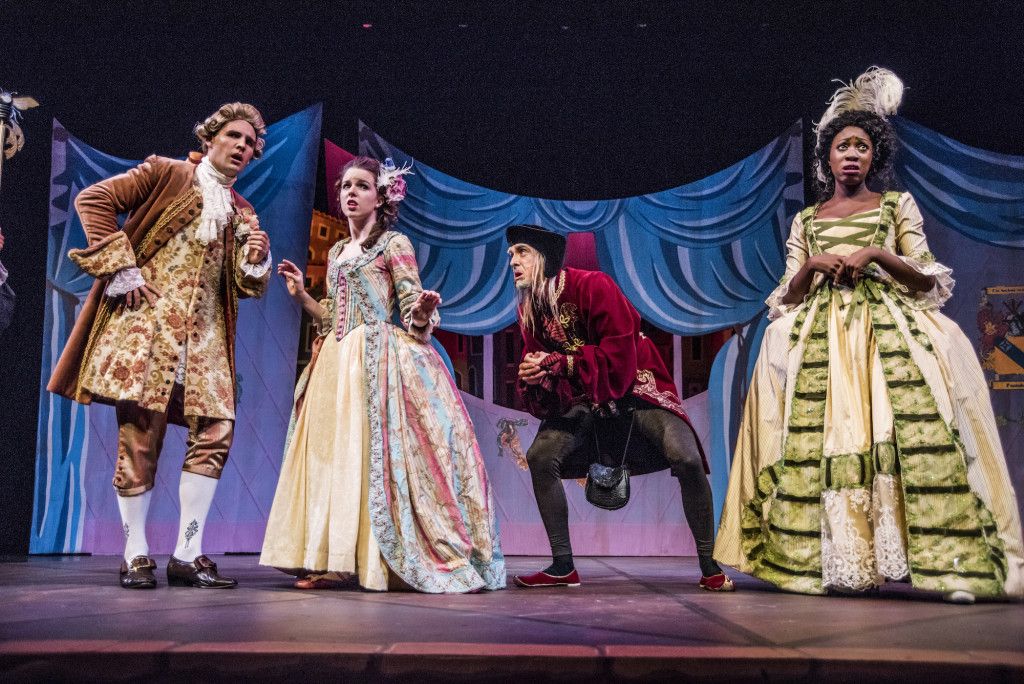 While Watnick is the "what" of the design process, Estervig is the "how." Beth is the draper, cutter, and stitcher of the costume shop, Estervig said. Watnick also mentors students designing for a production, teaches a stage makeup class, "stage costume," and "stage processing." She even approves timecards for student employees, Watnick said.
Watnick herself began as a student costumer. Following her graduation from UCSB, Watnick obtained a Master of Fine Arts degree in Costume Design at UC San Diego in 2000. Watnick was hired as a guest costume designer for Juilliard's "The King Stag" a year later.
"I felt like I had to prove my worth and I was nervous, but in the end it was lovely. They were a lovely costume shop, and I had a lovely experience," Watnick said.
Watnick later spent seven years teaching costume design at UC Irvine. She then worked as a freelance costume designer that contracted with various theaters, like South Coast Repertory Theatre, Seattle Repertory Theatre, Kansas City Ballet and many others. A Los Angeles native, tired of the nomadic lifestyle linked with a non-permanent job, she applied for the position of Costume Designer at Pepperdine. Once hired, Watnick was excited to "cultivate long-term relationships with [student] artists."
"I can design a costume, but it isn't until the actor wears it and embodies it (the costume) that it really becomes real," Watnick said. "When they get excited about exploring a choice that I've given them, and they make it come to life, that's when I feel I've had this magical moment."
Her designs have also transcended land and sea, being featured in Turkey and France, as well as currently traveling through Europe on the Norwegian Cruise Line. This past summer, she spent it designing for "I Love Being Here With You," a show performed aboard two of Norwegian Cruise Line's vessels. The songs are written by Peggy Lee, the singer of "Fever," Watnick said.
"It's exciting. It's sort of like it's your baby," Watnick said when reflecting on her designs going international. "You want to know it's still good wherever it is, but you don't have a lot of control over it once it's out in the world. So you just hope that somebody else is taking care of your baby."
Watnick forms attachments to her work, but recognizes the need to "let go" when the "clothes have a life after you." While teaching at UC Irvine, Watnick's colleague joked about her need to "'always put your hands on everything (the costumes),'" Watnick said.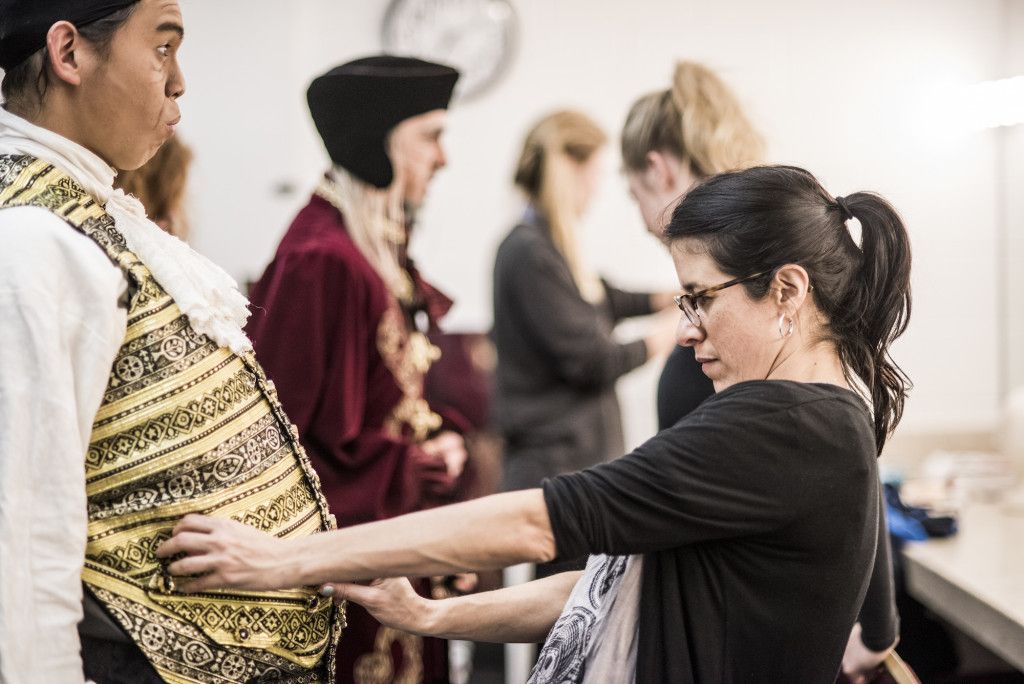 "Until I touch it, and see how it drapes over my fingers and can feel the fibers, then I know it's part silk, it's rayon, it's wool," Watnick said. "That tells me what it will do on stage, how it will drape, how it will be washed — things like that."
In addition to being a fabric whisperer, she is thought to be a "wizard of the wardrobe," Pepperdine junior and actress in the upcoming student production, "Crazy For You," Mallory Erwin said.
"The amount of attention to detail and work that goes into it (costume design) is pretty incredible, especially when you go in there (the costume shop) and see hundreds of pieces," Erwin said. "The fact that each of those goes on a specific human being and she [Watnick] forms a relationship with those human beings, to help them feel like their most beautiful and character selves on stage is really incredible."
Besides her creative touch and being "a hoot and a half," Watnick brings an air of professionalism to the Pepperdine Costume Shop, Estervig said.
"Since she has the combination of designer and manager going, she finds a good balance in that, which most designers cannot do," Estervig said. "That is not a usual skill set."
When asked what a given day looks like as Pepperdine's Costume Designer, Watnick listed a medley of activities that occur "to some degree," including meetings, teaching and touching base with students she is mentoring, shopping in the garment district or returning items, and budgeting for a show.
"There is work. There is hard work and it is rewarding work, and that's why I do it, but let's be honest, it's still hard." Watnick said. "But I never liked easy things in life."
The creative took a break from costume design for two years to step in as a substitute teacher for special needs children in West Los Angeles, Watnick said. In the future, she would like to "take ownership" of the environmental waste the fashion industry is contributing to (while she separates the fashion industry from the costume industry) and would like to train Koda to be a behavioral therapy dog for hospitals.
Watnick plans to continue "challenging and developing curriculum" at Pepperdine. She also wants to use her connections in the performance world, a friend who works on "True Blood" and another for "The Jimmy Fallon Show" to name a few, to foster professional relationships for her students.
"The students here have been remarkable, and it has been a complete pleasure to work with them," Watnick said.
______________________
Follow Kristin Vartan on Instagram: @keepingitkrischic