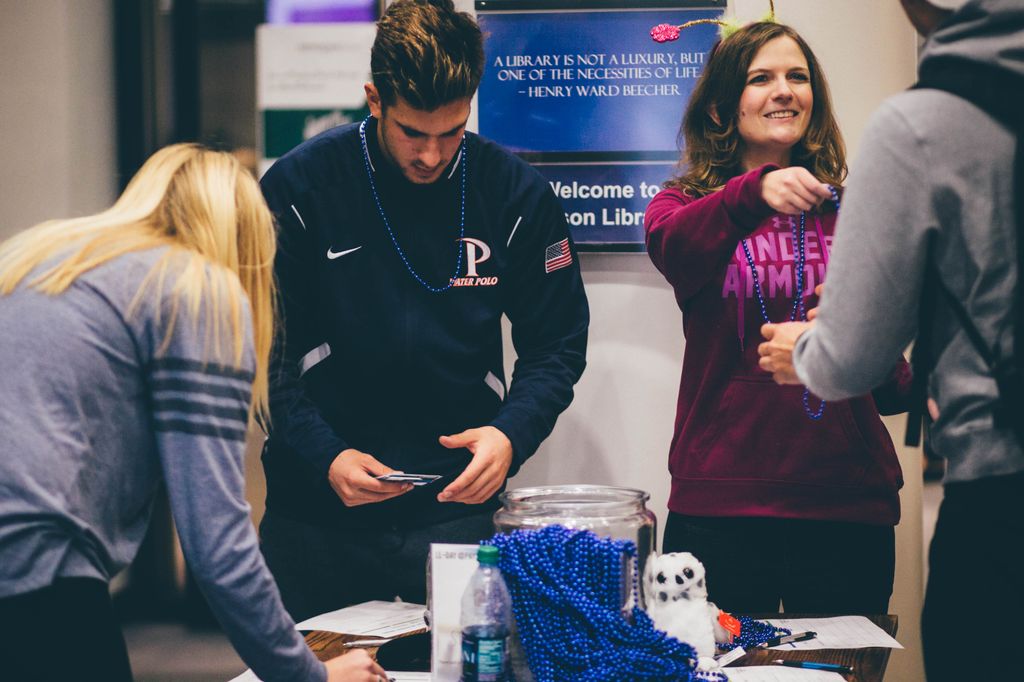 Photos by Zach Le
The last annual Student Appreciation Day to take place in the current Payson Library building provided free coffee all day and $10 printing cards to the first 200 students on Friday, Jan. 29.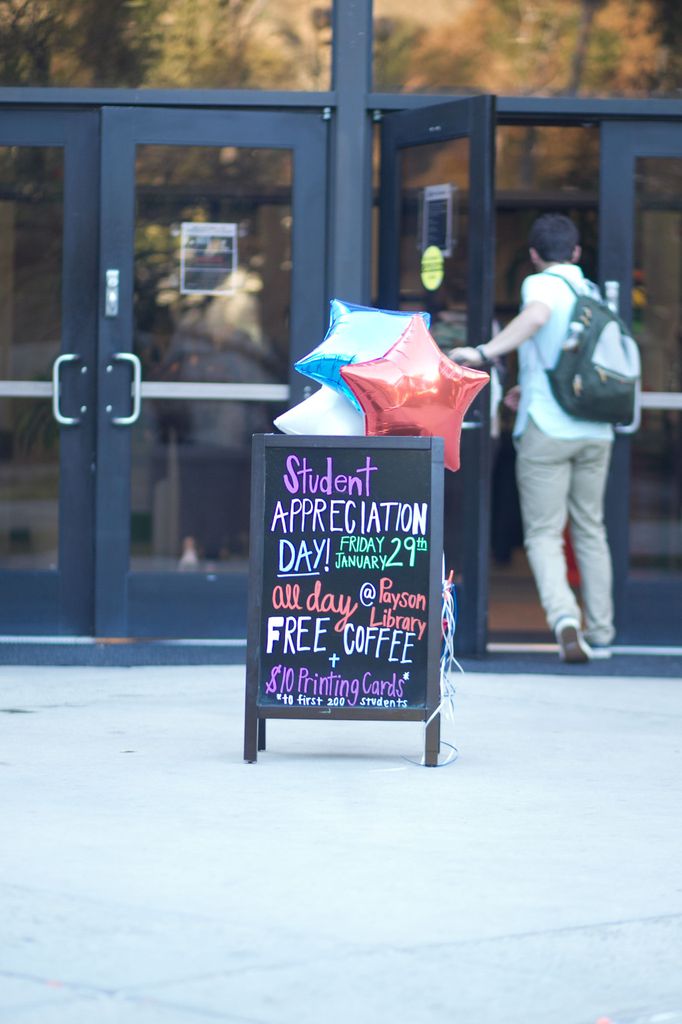 "It's really about showing our patrons how much we appreciate their use of the library and inviting them to relax and take a moment, because we know it's a busy time of year for you guys," Director for Library Advancement and Public Affairs Jeanette Woodburn said.
The library building is scheduled to undergo a large-scale renovation beginning at the end of the spring 2016 semester, so "It's kind of a nostalgic moment," Woodburn said.
Woodburn said that this event has been successful in the past, and that it seems to be one that students look forward to. She said there is typically a crowd around the coffee station.
"All of the students really seemed to enjoy it," Assistant Director for Library Administration Kimberly Posin Chan said of last year's Student Appreciation Day. Chan has been in charge of organizing the event in the past, and is doing so this year as well. She said she advised students to arrive early in order to get the free printing cards that are given to the first 200 students.
"I really appreciate the fact that it's put on," junior Ellie Resendiz said. "It makes me feel supported, like my efforts as a student are being acknowledged and noticed."
Dean of Libraries Mark S. Roosa said that the librarians tend to be out there and interacting with the students particularly on this day, along with Chan, who coordinates the event.
"There's a swarm of activity," Roosa said.
Junior Luisa Dulanto said she visited the library on Student Appreciation Day so that she could receive a printing card.
"[The printing cards] are appealing to me considering I have nine papers due this semester," Dulanto said.
Roosa said that the event was also extended to other campus libraries, so that means that even the West LA and Encino campuses' libraries put on events of their own to show students they are appreciated.
________
Follow the Pepperdine Graphic on Twitter: @PeppGraphic