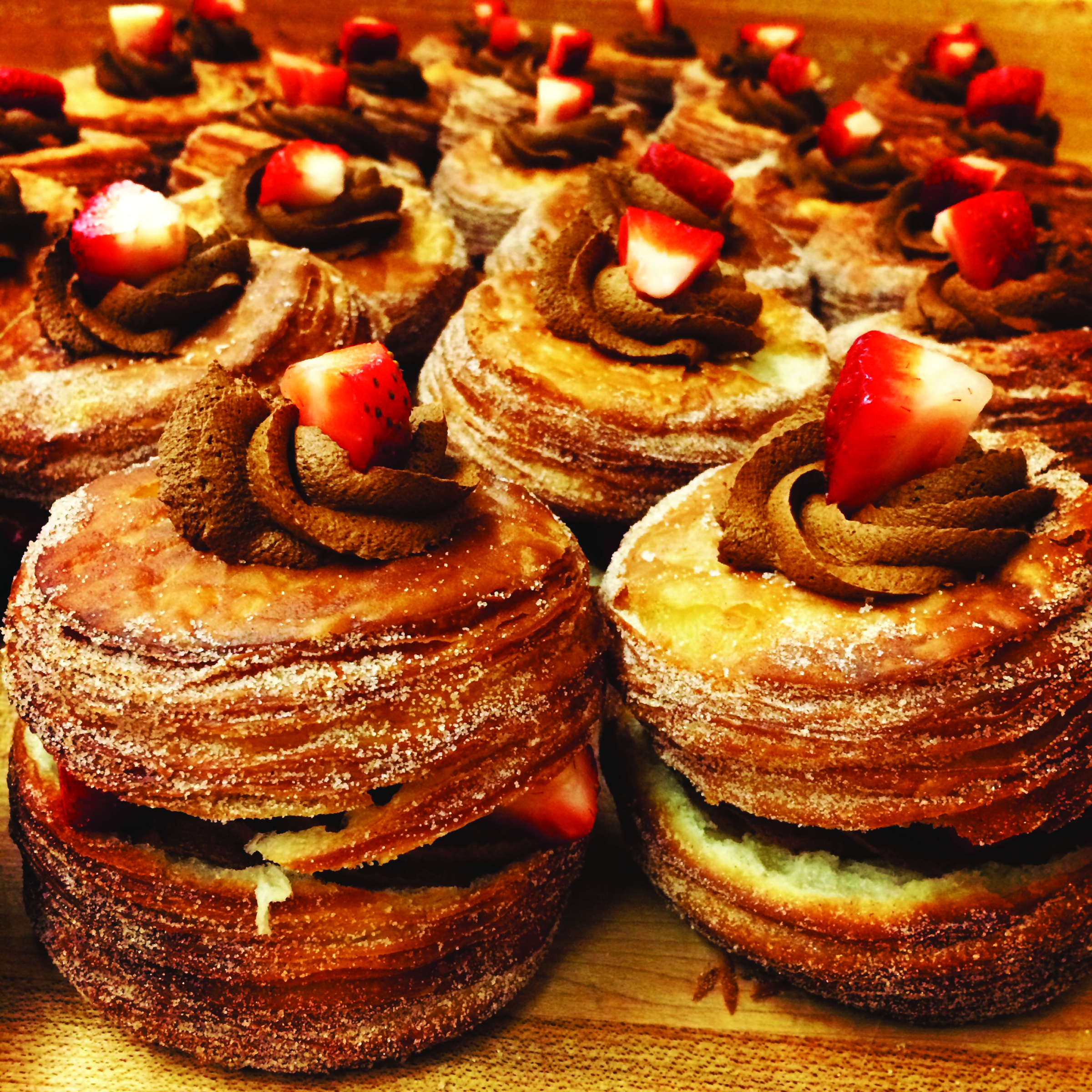 Photos Courtesy of DK Donuts & Bakery and Rock Chef Rolls
The F-word is often a word that is frowned upon in today's top kitchens.
No, not that F-word. The other one.
Fusion.
It's a culinary buzzword. However, in several seasoned chef's circles, fusion is considered a dirty word. Chefs prefer terms like, "globally-inspired" or "mash-ups," according to the The Wall Street Journal and News.com.au.
The reason behind the fiery feelings for the word is because of the confusion that the concept often creates—and because of this, it is referred to as "fusion confusion." It is an entirely misunderstood idea that gets lost in translation. The problem with the word is that it doesn't tell the whole story.
The idea of fusion cuisine isn't about dumping a bunch of ingredients into a pot and mixing them together to make "Franken-food." It is about fusing or combining ingredients and cooking techniques from dramatically dissimilar cultures to create culinary concoctions that will shock your taste buds.
"Fusion food can walk a fine line," said Plated's Culinary Manager, Suzanne Dumaine, in an article on Plated.com titled, "What Chefs Really Think About Fusion Food." "When the two cuisines enhance each other, it can be brilliant and delicious. When they don't…it can just be confusing or gimmicky."
There is no one reason for the fusion food craze.
"I feel it took off first in all the top food cities because people living in the metropolitan areas want clean foods with lots of flavor and culture," said Chef Alberto Vazquez of Rock Chef Rolls and The Roadie. "Larger cities seem to easily create foodie lifestyles as they are exposed to a melting pot of cuisines that offer great spices, wonderful ethnic flavors that are both creative and healthy."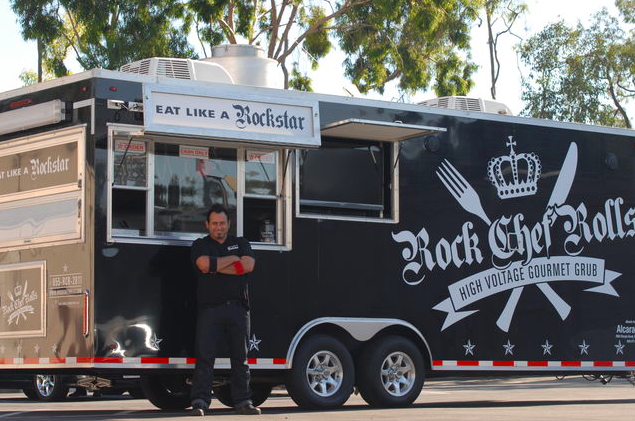 "Probably because people can experiment with classic cultural dishes they love," said Michele Nock, Seaver College graduate student, "while also providing a new and modern take on it."
Fusion cuisine's continual growth in popularity proves that both novice and experienced foodies crave dishes that contain cultural flavor and international flair.
"I feel like people are open and want to try cuisines from other cultures," Nock said. "And fusion allows you to sample various flavors at once that, if done right, compliment each other well."
For many chefs, cooking is about discovering those flavors that will explode in your mouth, leaving an everlasting impression not only with your tongue—but with your spirit as well.
Food is supposed to give you amazing taste memories, however, if the wrong ingredients are brought together, it could result in an epic disaster. But, if the concoction clicks—it could become a worldwide sensation!
Some familiar cross-cultural mash-ups that have made an impact in the culinary world include recipes like: "Taco Pizza" (Italian/Mexican); "Hawaiian Pizza" (Hawaiian/Italian); "Korean Tacos" and "Korean Burritos" (Korean/Mexican); "Philadelphia Rolls" (Japanese/American); "Japanese Fish Tacos" and "Beef Teriyaki Tacos" (Japanese/Mexican); "Barbecue Chicken Pizza" (Italian/Tex-Mex); "Bulgogi" (Korean/BBQ); and the popular dessert, "Cronut®" (French/American).
A few lesser-known hybrid dishes include: "Wasabi Mashed Potatoes"; "Kimchi and Avocado Quesadillas"; "Mexican Spring Rolls"; "Gigantic Ramen Noodle Burgers"; "Sake Soy Guacamole"; "Smoked Salmon Breakfast Burrito"; "Ramen Fries'; "Sushirrito"; "Nutty Jam Pizzas"; "Tallarin Saltado" (Beef with Tomatoes, Pasta, and Chili Sauce); "Avocado Ice Cream Sandwich"; "Chai-Spiced Shortbread Cookies"; "Chocolate Beer Buttercream Cookies"; and "Cruffin," (a combination of a croissant and a muffin).
Although Wolfgang Puck, Austrian-American celebrity chef and restaurateur, is often credited with starting the fusion food trend, the roots of fusion cuisine have been around for centuries. This trend "became popularized in the 1970s," according to Exquisite Taste Magazine.
Restaurant-goers in search of new tastes don't have to look too far. The LA and surrounding areas are rich with choices when it comes to offering globally-inspired cuisine and unusual mash-ups.
In addition to Spago, there is the famous Kogi BBQ Taco Truck bringing together the flavors of Korea and Mexico and birthing the Korean Mexican taco movement. Using Twitter to start a food revolution, Kogi is an iconic taco truck in the LA area that put Chef Roy Choi on the culinary map. Their competitor, Cha Cha Chili, a small restaurant in LA, gives the food truck a run for their money.
Over on the Ventura side, there is Rock Chef Rolls, a Mexican/Asian fusion food truck that is located in Westlake Village. Chef Alberto Vazquez serves items like "Kobe Beef Chili with Garlic Texas Toast Points," "Seared Ahi Tuna Bites with Jasmin Rice and Pickled Baby Tomatoes," "My Mahi Mahi Tacos 'Baja Style'" (Grilled Mahi Mahi with Avocado Cream, Mexi Slaw, Queso Fresco and Cilantro Vinaigrette topped with Crispy Onions), and "Pretzel Bites with Stout Fondue."
"I call my tacos a Hybrid Taco," Vazquez said, "because I have various Indian flavors in my Green Harissa Sauce, Asian flavors in the killer slaw and spicy aioli that combine perfectly with the hybrid gourmet taco concept."
Streets by Bistro Orient & Sushi Bar in Thousand Oaks serves up global street food with a Vietnamese twist. Two items from the menu include the "Superman Burrito" and the "Red Philly Roll."
Craving a Cronut®? If so, DK's Donuts & Bakery in Santa Monica bakes the Double Decker O-Nut, their own twist on the Cronut®, along with serving up several more crazy concoctions and unique creations including the WOW-Nut, LA's first half-waffle and half-donut hybrid. They also deliver and ship their mouth-watering, divine delicacies straight to your door!
"The fusion food craze has been such a hit because of the embrace of food creativity," said Mayly Tao, Co-Owner of DK's Donuts & Bakery, and Donut Princess LA. "Dreams have come true with making unimaginable combinations into amazing tasting hybrids!"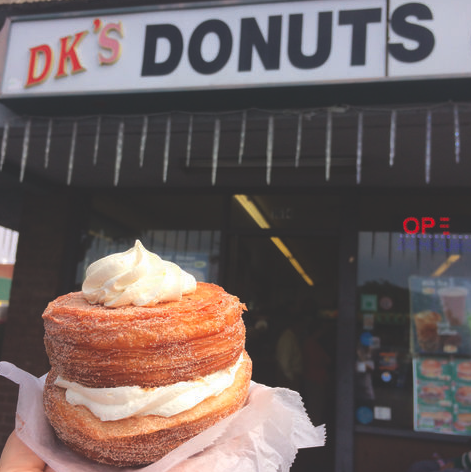 "I think the fascination of trying something different will never go out of style," Tao continued. "Doing it well though, will keep your public's interest."
If you prefer the original pastry that started the phenomenon, check out Dominique Ansel Bakery at The Grove in LA. It is Ansel's first and only West Coast location. Ansel is the creator of the Cronut®, the sweet treat that swept the nation and took the cooking world by storm. In addition to the famous pastry, the bakery carries inventive creations made exclusively for LA.
"I don't think it'll die down anytime soon," Nock said. "I'm sure it's been around for longer than most people realize. Also, it's fun to experience new food with friends, so the experience alone can be enjoyable if nothing else."
Vazquez agrees that fusion food isn't simply a fad, and that chefs everywhere will continue to include culturally creative combinations on their menus.
"Chefs and other cooking careers have become so popular that it will never die down," Vazquez said. "It's up to us to keep pushing the envelope and fusion is here to stay for sure!"
________
Follow Karma Christine Salvato on Twitter: @WriterGirl88