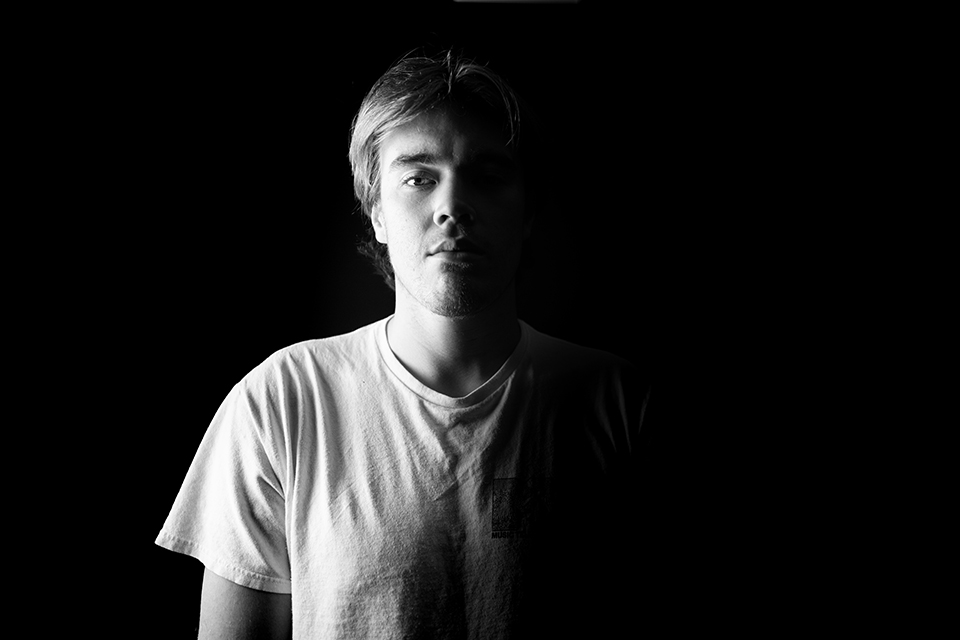 Photo by Milan Loiacono
For campus night owl Jeremiah Jones, late nights equal better concentration.
The junior international business major finds himself more productive at night than during the day but not for the reasons one might think.
"I have ADHD, and so when I'm tired, it's not as rampant, so I'm able to better focus," Jones said. "I figured out that when I stayed up late, I would get tired, then I could only focus on one thing. So then I can do my homework and then I go to sleep."
Jones was diagnosed with attention deficit hyperactivity disorder and dyslexia during winter break of his freshman year. He started taking medication to help alleviate some of his symptoms.
"I took medication for the next semester, and I went from having a 2.3 GPA freshman year first semester to having a 3.0 GPA second semester," Jones said. "But I didn't like the idea of having to take medication to function in society … I don't like being reliant on something that could potentially not be there."
After trying medication for a few months, Jones decided to work through his symptoms in a nontraditional way. He started a program with a therapist who specializes in treating ADHD and dyslexia. She worked with Jones to find ways to make him feel more in control of his brain without medication.
"It works on this idea of orienting my brain to where I'm more present and aware of what's happening," Jones said. "That way, the drawbacks of dyslexia and ADHD are minimized."
After trial and error, Jones learned that he feels more cognizant and well-oriented at night, which helps him utilize his time as effectively as possible.
"During the day, my brain is all over the place and scattered," Jones said. "At night, I finally get tired enough where it feels like I only have enough energy to focus my brain on one thing. It's sort of like channeling that last little bit of energy."
After three years at Pepperdine, Jones said he understands that being a night owl doesn't just mean burning the midnight oil. He utilizes his days and nights by volunteering at the Boys & Girls Club of Malibu, designing sets for the Pepperdine Theatre Department and working at Drescher Graduate Campus, in addition to his studies at Seaver.
"To me, [a night owl] is someone that doesn't just stay up late, but they actually get stuff done," Jones said.
Jones likes to channel any residual energy into renovating his 2002 Toyota Sienna into a livable space where he occasionally bunks down for the night. He is currently working on installing a water pump, as well as repairing the van's pull-out couch so that it's easier to use.
"I tend to work on [the van] when I have a little free time, right before I go to sleep," Jones said. "It's a little easier to go to sleep in it because I'm outside and I can hear nature."
Malibu's environment provides the perfect ambiance for Jones to slow down after a long day at Pepperdine.
"The first night [I slept in the van], I was really nervous," Jones said. "But you have to be OK with that proximity to nature. Wherever you park and open your door, you're outside. Now, the noise of Malibu at night can calm me down.'
__________________________________
Email Grace Wood: grace.wood@pepperdine.edu