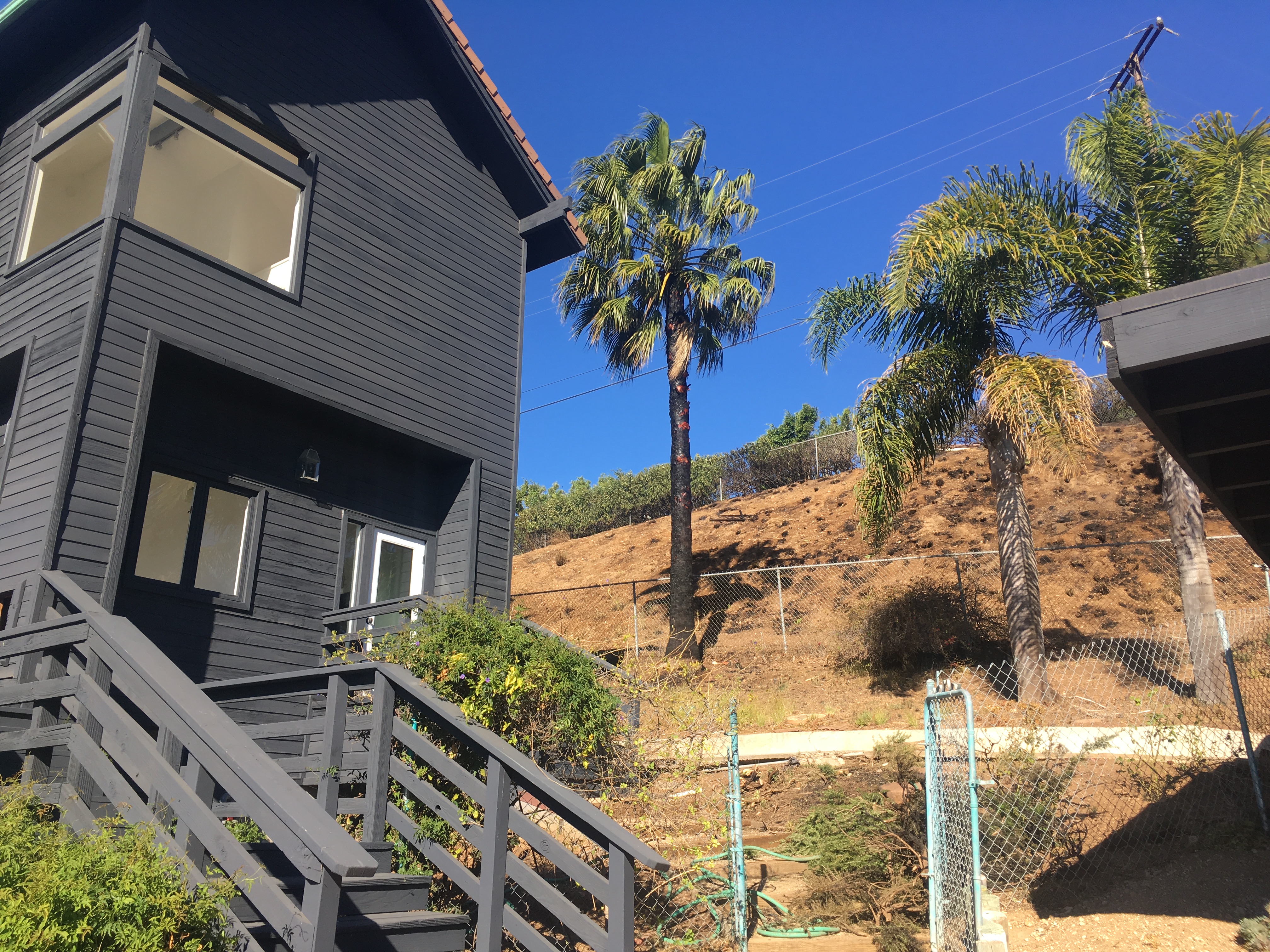 Photos by Kelly Rodriguez
As multiple wildfires burn across Southern California, firefighters knocked out a blaze this morning in Malibu.
A fire broke out at 5331 Horizon Drive between Kanan Dume Road and Trancas Canyon Road in northern Malibu this morning around 8 a.m. The fire was caused by a downed power line that sparked a nearby tree and quickly spread due to wind gusts of more than 60 mph, Malibu resident Lupe Witt said. LA County Brush Division firefighter Lucas Hale said firefighters were able to put out the fire around 9:15 a.m. No structures were damaged by the fire and no injuries were reported.
Pepperdine University sent an email at 9 a.m., confirming the wildfire. As of 9:33 a.m., Pepperdine reported that the fire was contained and that all campus operations have returned to normal.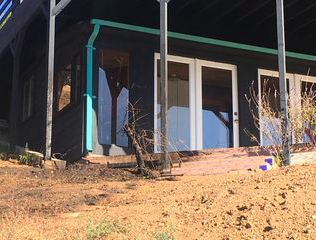 Witt turned on the news this morning to monitor the Skirball Fire because her father lives near the area where that fire is burning. Seconds after, she smelled smoke.
"I smelled smoke like it was from an electrical fire," Witt said. "I could hear embers crackling and falling. I quickly woke up my husband to help."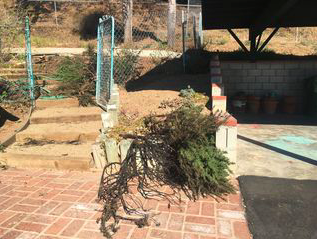 The fire occurred from a downed power line near the Witts' home and spread by the high winds and nearby brush, reaching their property line from the backyard. A power outage also ensued, according to Witt.
The Witts and their neighbor Joey attempted to control the fire while they waited for the fire department to arrive.
"My wife was the first responder," said Neil Witt, her husband.
The firefighters arrived "pretty quickly," according to Lupe Witt. Not long after, the fire was contained.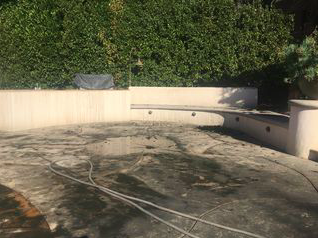 Hale said the fire burned half an acre of mostly vegetation. Although the fire is out now, Hale said firefighters are monitoring the area for the next few hours to make sure the embers don't cause another fire.
The Witts have lived in Malibu for 31 years. Lupe Witt said the last time she saw a fire that close to her was the Corral Canyon fire.
"Thank God it's out," Witt said. "There's too [many] fires going on."
———
Follow Kelly Rodriguez at @krodrignews