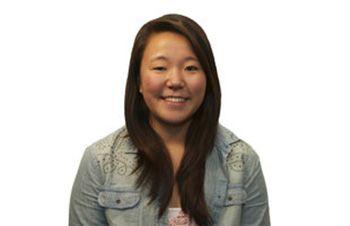 The wet shots, the hot crossovers and the scintillating trash talk — the game of basketball is an art form.
Not to say that other sports aren't equally as captivating, but I've hung onto hoops since first grade. When I watch players run across the hardwood (or pavement), every detail pops out at me, from the off-ball movement to the eager subs to the shoes.
Kevin Durant recently dropped a "Peanut Butter & Jelly" color-way for his Nike KD IVs. Adidas released its "Quick is Everywhere" campaign with Kenneth Faried, Jrue Holiday and Harrison Barnes.
Kobe and LeBron continue cranking out solid kicks that people rep on courts around the world. Meanwhile, Dwyane Wade went international with his brand, leaving the Jordan family and signing with the up-and-coming Chinese company, Li Ning.
I think it's fair to say that ever since Nike sponsored Michael Jordan, the basketball shoe business has never been the same. Every kid who picks up an orange rubber ball wants to be like Mike. While the hops and the height might be lacking, a pair of Jordan sneakers can provide a fleeting moment of bliss — a small boost of confidence — as Macklemore raps in his song "Wing$": "On the court I wasn't the best, but my kicks were like the pros."
"Wing$" also mentions the consumer cult-culture surrounding the basketball shoe. Prices only keep increasing. I remember when $120 was outrageous. Now, the new LeBron 11s will set you back $200.
Why do buyers keep dishing out the green? Because basketball shoes are more than basketball shoes. It's materialistic and gaudy, and it's the truth.
When the Jordan Concords released in 2011, fights broke out and shots were fired at a mall in Richmond, Calif. Last year, an eBay bidder paid $90,000 for Kanye West's unreleased Nike Air Yeezy IIs.
The craze is real. And as long as the NBA remains as dominant as it is, the basketball shoe industry will continue to boom, adding to the top of the house that MJ built.
Macklemore can rap about how "Phil Knight tricked us all," and others can discount sneaker heads for their obsession. It won't change the fact that basketball players need shoes to compete and that shoe companies won't stop digging deeper into their pockets to secure major endorsements.
Whether it's the air bubble cushioning or the bright patterns or the lighter-than-a-soda-can frame, any shoe edge is appreciated and taken into consideration by buyers, as is the pro baller who dons them.
Russel Westbrook worked with Nike and rolled out Air Jordans last year that one reviewer likened to "stripper boots." They looked odd on the Nike store website, but since Westbrook performed well in them, people copped them.
The real question is what will people not buy?
Basketball fans everywhere are, as Macklemore spits, "strangled by these laces," and yet I can't see it any other way.
As published in the Oct. 24, 2013 issue of the Pepperdine Graphic.
_____________________________________________________________________________
Follow Alysha Tsuji on Twitter: @AlyshaTsuji