Photo Courtesy of Paramount Pictures
When will the human race become Interstellar? In this fall's upcoming sci-fi epic "Interstellar" from director Christopher Nolan (The Dark Knight Trilogy, "Inception"), the audience explores that very question. "Interstellar" follows the journey of engineer-pilot Cooper, played by Academy Award winner Matthew McConaughey ("Dallas Buyers Club," "MUD," "Contact") and his journey through the very possible future.
In this grim reality, all the governments and economies around the world have collapsed. Because of these failing infrastructures, food has become extremely scarce.
The remnants of the once great NASA now have to race to find a new home for humankind, sending Cooper on the mission along with shuttle-mate Brand, played by fellow Academy Award winner Anne Hathaway ("The Princess Diaries," "Les Miserables," "The Dark Knight Rises," "The Devil Wears Prada").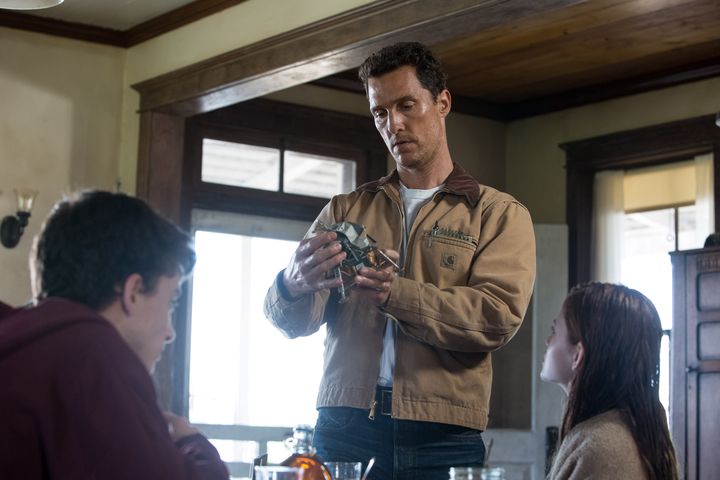 Not only is Nolan's newest film visually stunning, it provides a harrowing glimpse into what may become of the Earth if we do not change our ways. Even here in Malibu we have been rocked by an extreme drought, which many believe to be linked to global warming and the depletion of the Ozone layer.
Pepperdine has responded in many ways, including our very own "Pepperdine Green Team" who operate under the motto, "Pioneering the promise of Christian stewardship through hands-on sustainable education and by loving, nurturing and respecting God's Creation."
While Pepperdine's Center for Sustainability is doing all it can to educate students about the responsibilities imparted on our generation, we must rise to the occasion. Before we have to send our own "Cooper" into space to find a new planet that can sustain human life, let us do all we can to protect our home.
For a look on how we hopefully will not turn out to be, "Interstellar" has its national release Nov. 5 in select theaters in IMAX and around the country Nov. 7. As Michael Caine's character quotes poet Dylan Thomas, "Do not go gentle into that good night; Old age should burn and rave at close of day. Rage, rage against the dying of the light."
I can already see the Oscar nominations rolling in for this remarkable film.
__________
Follow Madison Harwell on Twitter: @mad_har