Imagine Dragons took the Forum in Los Angeles by storm as part of their "Smoke + Mirrors" tour that has 105 dates in different cities all over the world.
In 2012, Imagine Dragons soared through the charts with their debut album "Night Visions" which topped multiple charts as well as their Grammy Award-winning single "Radioactive" that took the number one spot on Billboard charts.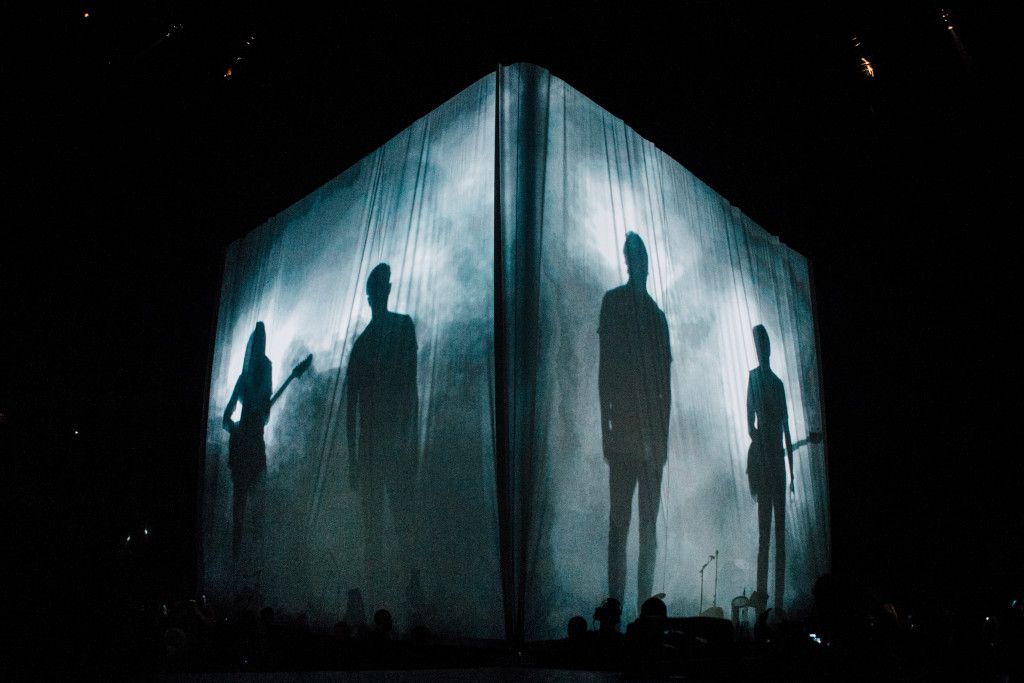 With amazing opening performances by Halsey and Metric, The Forum was finally ready for an electrifying show by Imagine Dragons. The lights went out and a beautiful star projection appeared on the curtain on the stage. Then their shadows graced the screen for their song "Shots" with the curtain falling with the lead singer excitedly jumping down the catwalk to an amazing array of lights.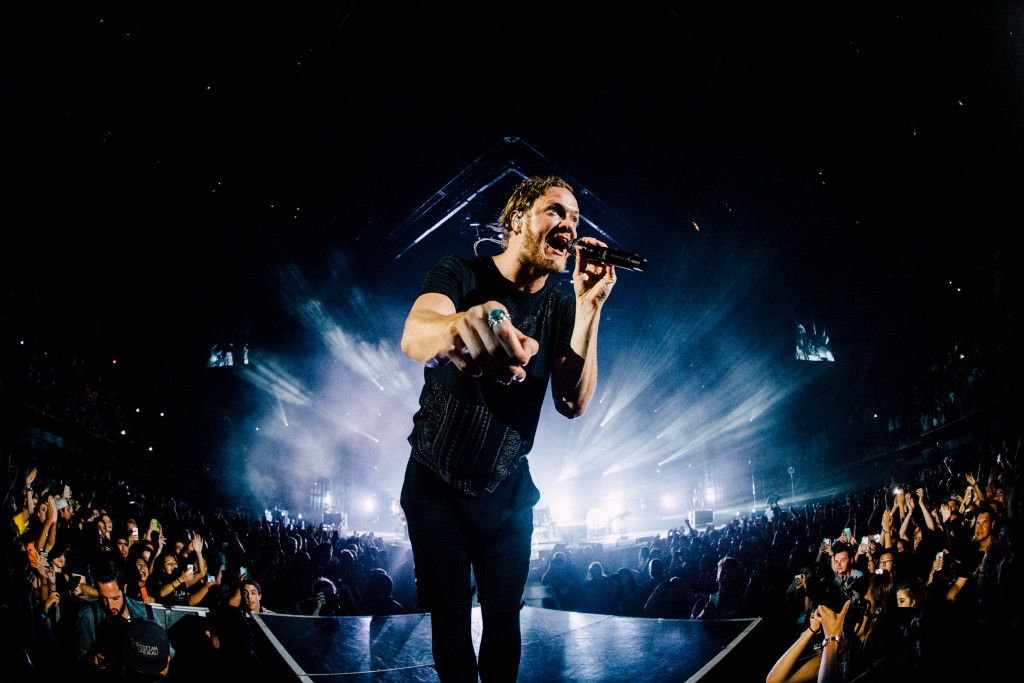 They mainly played songs from their newest studio album "Smoke and Mirrors" but also some of their great hits from "Night Visions." Every song featured another surprise for the crowd, with insane laser shows and CO2 cannons. The stage screens featured amazing visuals from the artist Tim Cantor, who designed the album cover for "Smoke and Mirrors." Everyone on the floor of the Forum was ecstatic as Dan came off stage and ran around the venue.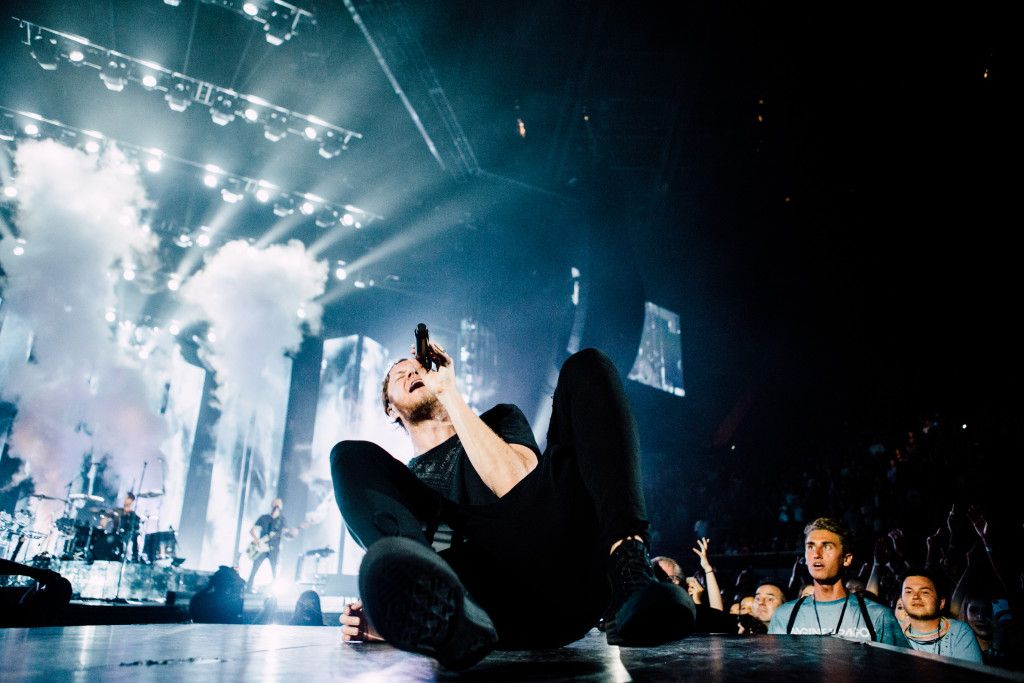 At the end of the night, after so many powerful executions of their set, they came out for "The Fall" which ended the night in a beautiful storm of confetti that filled the whole room as everyone was in awe of the brilliant show that took place.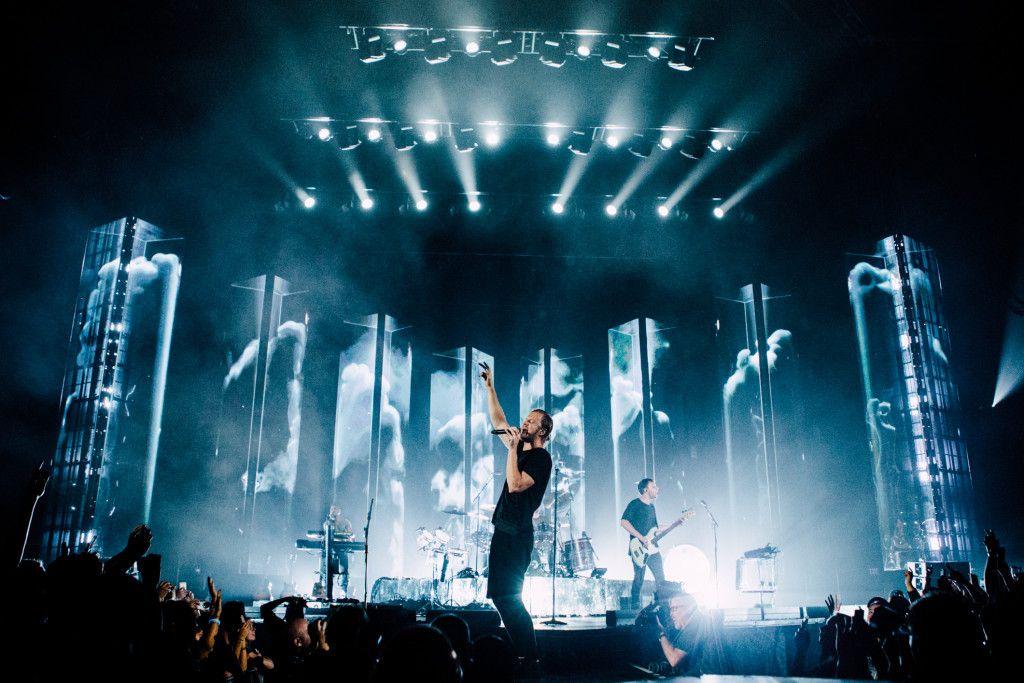 Three years ago, before Imagine Dragons reached large commercial success, they performed at Pepperdine's own Waves Weekend. They are a band that has a performance energy that is so infectious that it creates an intimate musical relationship no matter the personal interest in their music. Imagine Dragons definitely takes the upper ranks of the bands who have come through Los Angeles this year.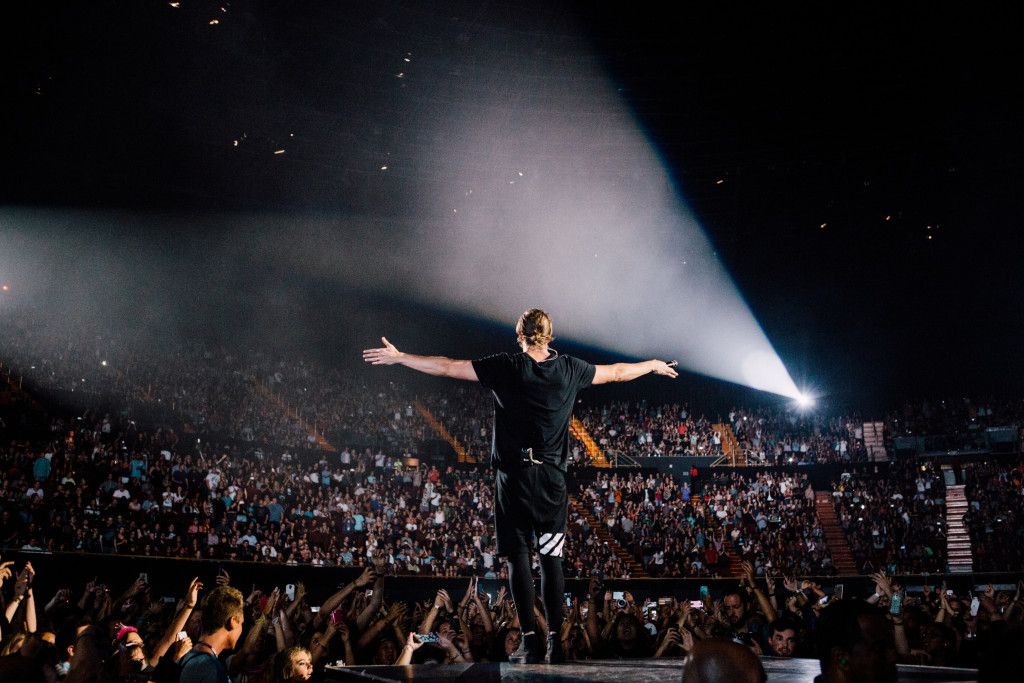 Set List:
Shots
Trouble
It's Time
Forever Young (Alphaville cover)
Smoke and Mirrors
Polaroid
I'm So Sorry
Gold
Thief
Bleeding Out/Amsterdam / Release
Demons
Hopeless Opus
Tiptoe
On Top of the World
Friction
I Bet My Life
Radioactive
The Fall
Find Imagine Dragons on Facebook, Twitter, Instagram and Spotify.