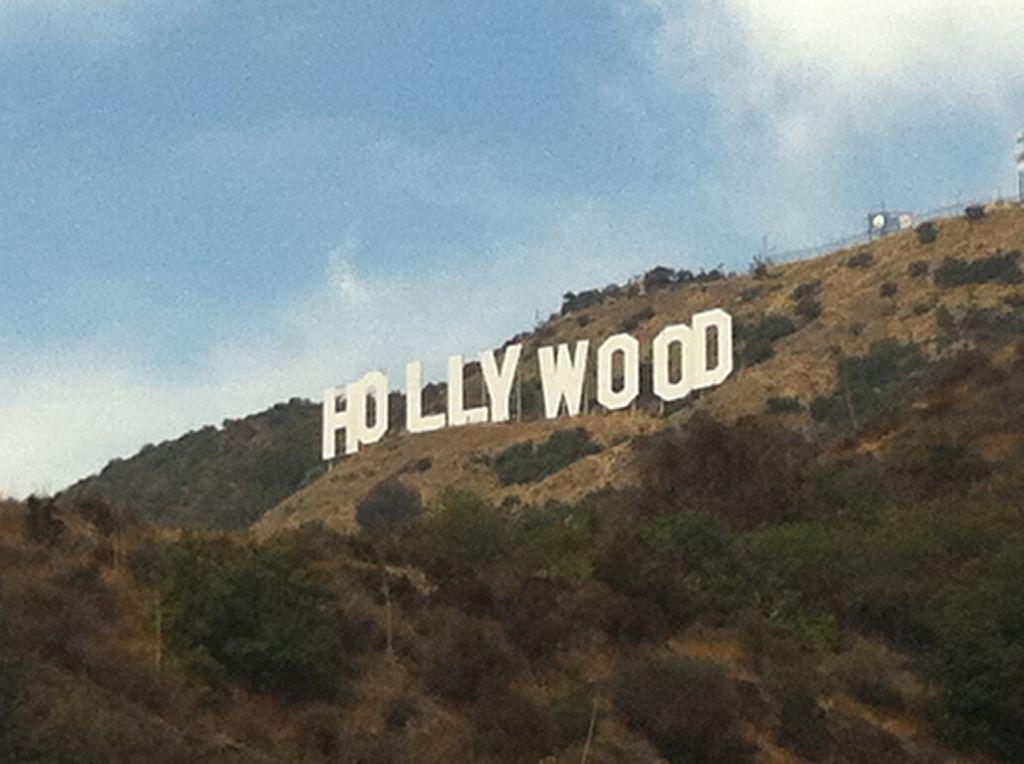 Photo by Whitney Irick
Living in Los Angeles, the entertainment capital of the world, would be pointless without a trip to its star attraction, Hollywood. Swamped yearly by millions of tourists, there is no shortage of things to do in this area.
The main attraction is the Hollywood & Highland Center. With dozens of stores and restaurants, it is easy to spend the entire day wandering around the shops. After your shopping spree, you can lounge around and enjoy some snacks at Cold Stone Creamery, Kelly's Coffee & Fudge and SWEET! Not only that, but from time to time there are live concerts in the main courtyard of H&H, so it is worth checking out their website for event updates.
H&H is not the only place to catch live music outside. There is also the Hollywood Bowl and Ford Theatre. Both located a few blocks north of Hollywood Boulevard, they are equally stunning amphitheaters that offer a wide array of performances — from classical and jazz to "Sound of Music" sing-a-longs and Vampire Weekend. Whatever your music preference, these two venues have you covered. If you prefer indoor concert halls, the Hollywood Palladium is also an option, which has hosted musicians like Imagine Dragons, Ellie Goulding and Justin Timberlake. This venue is located on Sunset Boulevard, just past Vine Street.
What's Hollywood without its theaters? The most recognizable, of course, is the Chinese Theatre, where countless numbers of movie premieres have taken place. A movie experience here is a must. Along with that, in front of this theater are the handprints and names of celebrities from Clark Gable to Marilyn Monroe to Meryl Streep and Johnny Depp.
Across the street from the Chinese Theatre is the Disney-owned El Capitan Theatre. A magnificent theater that exclusively shows Disney films, it's considered a cultural landmark. No one has truly experienced Disney music until they hear the organ playing their favorite tunes. This theater is known for bringing props from the films into the lobby, from Jack Sparrow's costumes to the figures used for "The Nightmare Before Christmas."
There is also the iconic Cinerama Dome on Sunset and Vine. Reopened after some renovation in 2002, it is worth noting that this theater shows films in the three-projector format. Only two other theaters in the world show movies in this manner, so catch a movie in this theater and see if this method really does make a difference.
The Dolby Theatre, located within the H&H Center, is also a great stop. This theater is where the Oscars have been held in recent years. Not only that, but it hosts other spectacular live events such as Cirque du Soleil.
If you love musicals, you can still get that in Hollywood thanks to the Pantages Theatre. In this upcoming season, they're bringing back two favorites — "The Lion King" and "The Book of Mormon," as well as "War Horse," "The Wizard of Oz" and others.
Along with these venues, there are also other must-see attractions in Hollywood, such as the Walk of Fame. Beginning on La Brea with The Four Ladies of Hollywood gazebo and ending on Vine Street, there are plenty of stars to look for. And there is nothing more satisfying than finding a celebrity you love while walking around Hollywood Boulevard. You can find almost anyone: Walt Disney, Michael Jackson, Big Bird and even The Simpsons, to name a few.
There is also the museum trifecta: The Hollywood Wax Museum, Ripley's Believe or Not and Guinness World Records. As the three are all steps from each other, you will have an afternoon of oddities to enjoy. But be forewarned, the Hollywood Wax Museum has been dubbed the worst wax museum in the world which, depending on how you look at it, can add another level of entertainment to your trip. If you still prefer well-made wax figures, there is always the newer Madame Tussauds wax museum close by. And for those of you who are more interested in history than the bizarre, there is always the Hollywood Museum, ripe with interesting photographs and sets from films over the years.
There are plenty of things to see in Hollywood, and millions of tourists can attest to that. Along with these attractions, nothing beats just going to Hollywood and discovering interesting sites on the boulevard yourself.
_____________________________________________________________________________
Follow Edith Lagos on Twitter: @LagosTacos
As published in the Sept. 19 issue of the Pepperdine Graphic.