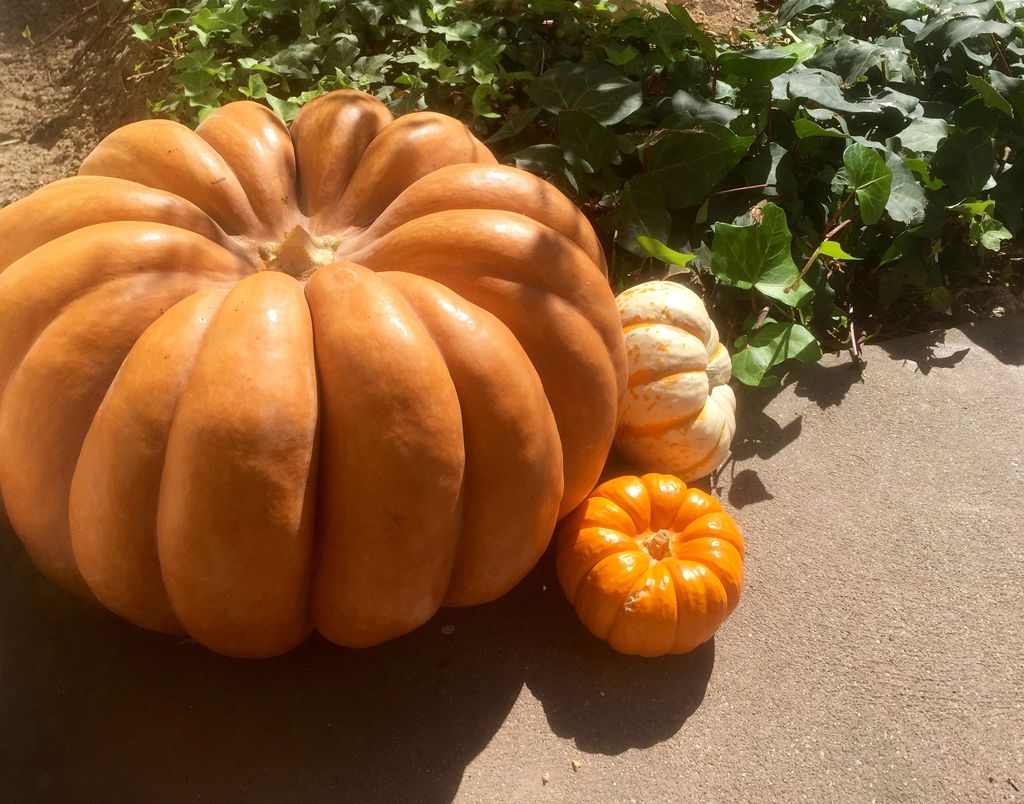 Photos by Caroline Laganas
In Malibu, it's not always easy to get into the seasonal spirit. The leaves of palm trees don't exactly transform into a kaleidoscope of blazing colors dancing through the crisp air. In fact, the best indicator that fall has arrived in Malibu is when Starbucks adds the Pumpkin Spice Latte to the menu.
In order to genuinely embrace autumn, here are some tactics that will trick one into enjoying the treat of the season among us.
For food lovers, fall is the season of indulgence. It's a time for flaky-crust chicken pot pie, nibbling on roasted pumpkin seeds, savoring home-baked cookies and pumpkin bread and enjoying a casual chili cook-off accompanied by golden corn bread. This is the season of thick stews, creamy chowders and steaming bowls of soup. It is a time to sip on warm apple cider infused with a cinnamon stick, or wash food down with hot chocolate sprinkled with marshmallows.
Apple orchards such as Willowbrook Apple Farm located in Oak Glen, California, await customers with soon-to-be overflowing baskets of apple and berry pickings. Along with consuming some juicy apples while meandering throughout the farm, turn delicious findings into a delectable homemade pie.
The smell of fall will truly be in the air as a pie is taken out of the oven and the fragrance floats throughout the kitchen. If baking a homemade pie is too Betty Crocker, try visiting The Pie Hole located in nearby Pasadena and order Mom's Apple Crumble or a Salted Caramel Pecan pie.
Beyond the feasting, ring in autumn by remaining cozy. On cooler days, bundle up in an oversized flannel, hand-knit scarf, snug sweater, hoodie and boots. Fall is exciting because instead of having to commit to one article of clothing, it's possible to have them all by layering. (But then again since Malibu remains warm, it's probably best to keep layers thin.)
Staying in with a scary movie marathon and a comfortable blanket is a surefire way to get into the spooky spirit. Grab some brave friends and visit one of the numerous haunted houses in Los Angeles such as: LA's "Boogyman" themed Haunted Hayride in Griffith Park, dare to enter the "Scare Zone" at Knott's Berry Farm Halloween Haunt, or there's always Halloween Horror Nights at Universal Studios.
For those looking to really dig into fall and get their hands dirty, Shawn's Pumpkin Patch in Los Angeles is one of the countless pumpkin patches in LA to go. With no entrance fee, Shawn's caters to animal lovers with a petting zoo, and those searching for the perfect pumpkin. Pick and choose from a plethora of pumpkins and use them for carving or seasonal decoration.
The Original Farmers Market in Los Angeles is also a great free venue to celebrate the harvest season. On Oct. 15 and 16, show up in costume to revel in live music, play carnival games or enter into a pie eating contest.
Autumn is a time of the year to appreciate the little things and remember all that there is to be thankful for. Whether it be the overcast weather, delicious treats, cuddling under the covers or relaxing by fall scented candles, there's always something to fall for this fall.
___________
Follow The Graphic on Twitter: @PeppGraphic