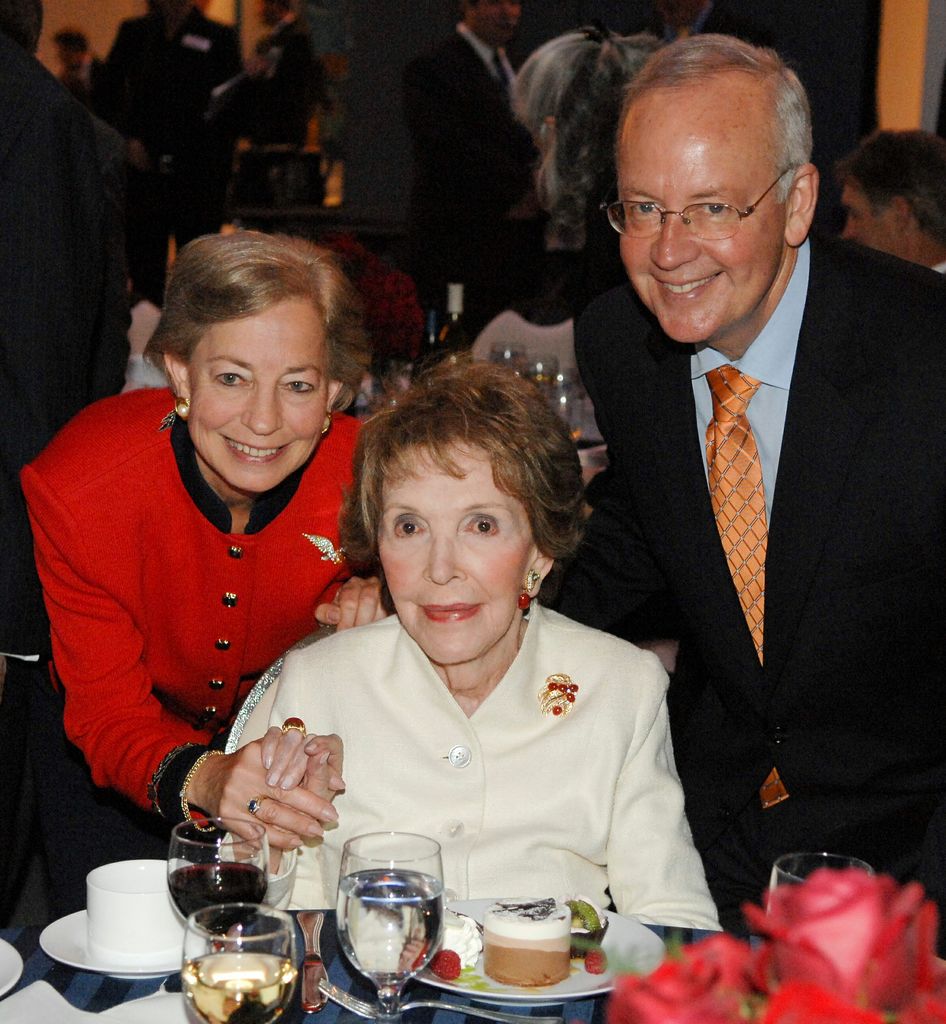 Photos Courtesy of Ron Hall
Former First Lady Nancy Davis Reagan, who died March 6 of congestive heart failure, supported Pepperdine University since its first days in Malibu.
President Ronald Reagan spoke seven times in front of a Pepperdine audience, and Nancy Reagan attended many of the events with him.
"She has been on our campus several times and encouraged Ronald Reagan to be very supportive of the mission of such a school as Pepperdine," retired Professor of Education Susan Giboney said. Giboney is currently a member of four Pepperdine boards.
When Pepperdine's Malibu campus was under construction, then-Governor Ronald Reagan and Nancy Reagan had a ranch over the mountain behind the Malibu campus site (the Reagan's former ranch now makes up the northwest corner of Malibu Creek State Park), School of Public Policy Dean Emeritus James Wilburn said in a transcript of his speech as part of the Ronald Reagan Presidential Foundation's Centennial Celebration at the annual Pepperdine Associates Weekend on Feb. 5, 2011. Wilburn provided a copy of his speech.
"[Ronald Reagan] often rode horses there and stopped as he passed by the campus to ask how the construction was going," Wilburn said.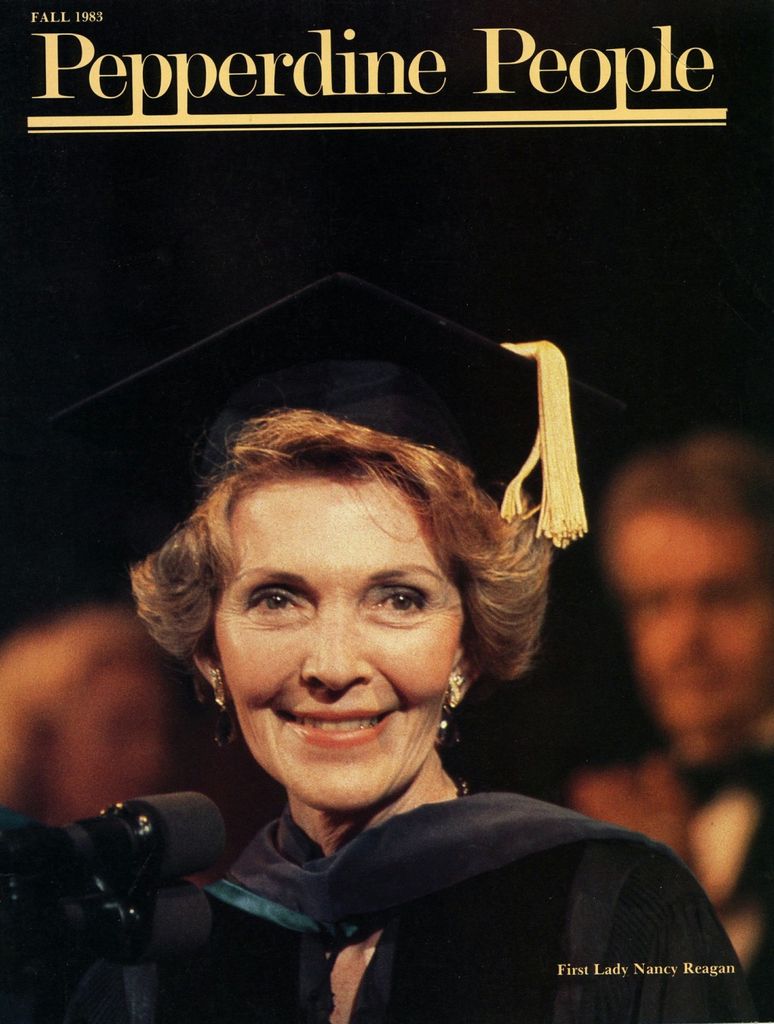 Chancellor Michael Adams discussed some of the reasons why the Reagans continued to support Pepperdine as the school continued to grow.
"If you go back and look at who their friends were, you will see they were supporters of Pepperdine … [the Reagans] had great appreciation for the value system that existed at Pepperdine. They said that on many occasions," Adams said.
Adams was vice president for University Affairs at Pepperdine when Nancy Reagan was honored at the Pepperdine University Associates Dinner on May 1,1983.
"It was one of the most glorious Associates Dinners that we have ever had, but it was the most important time, given the Reagans' five appearances at Pepperdine that I know of, and given that it was just Mrs. Reagan," Adams said.
Nancy Reagan received an Honorary Doctorate of Laws degree at the dinner in recognition of her commitment to public service. She spoke at the dinner about the value of education, the Reagans' support of Pepperdine and her "just say no" anti-drug campaign, Adams said.
Adams recalled that the chandeliers and cooking facilities at the dinner were all run on generators because the event took place outside under a tent. The electricity went out twice as a result of being overladed, he said.
"The second time, the Secret Service came to me and said, 'If these lights go out one more time, we are going to have to take Mrs. Reagan out of here,'" Adams said.
Adams said he was worried that their featured speaker would not be able to stay, but the lights did not go out again during the rest of the dinner.
Wilburn wrote in an email that Nancy Reagan supported the launch of Pepperdine's School of Public Policy.
"When we launched the School of Public Policy, our first endowed professorship was named for Ronald Reagan, and Nancy Reagan was very much involved in that, as she was eager to help us launch the school," Wilburn wrote.
Ronald Reagan delivered the speech announcing Pepperdine's new Malibu campus on Feb. 9, 1970. Later, on April 20, 1975 he delivered the dedicatory speech at the naming of Seaver College, according to Wilburn.
On Jan. 13, 1973, then-Governor Ronald Reagan, with Nancy, attended a small dedication ceremony of a redwood sapling that he personally had donated to the Malibu campus, Wilburn said.
Reagan's tree was originally planted where the current Ahmanson Fine Arts Center courtyard is located. When the fine arts center facilities were expanded, the tree was moved to Seaver Drive.
The tree (and a plaque) still stands today, now about 40 feet high, at the entrance to the main Seaver parking lot.
Giboney met Nancy Reagan multiple times because her daughter, Peggy Grande, who graduated from Pepperdine in 1989, worked for President Ronald Reagan.
Grande studied Organizational Communication and Business at Pepperdine and worked for Reagan as an intern while attending Pepperdine. She was then hired as President Ronald Reagan's personal assistant and has been a friend of the Reagan family since then.
Giboney said Nancy Reagan was a positive role model for the country, and Nancy and Ronald Reagan had a model relationship.
"Nancy and Ronald Reagan had a very genuine marriage … a very happy marriage … a very supportive marriage, and I think she gave people a good role model of being a loving wife, but also she was a very intelligent, strong woman of integrity. She encouraged Ronald Reagan to do the right things, probably supported him in difficult times, so I think she served our country in many ways," Giboney said.
____________
Follow Bryce Hanamoto on Twitter: @bryce_moto