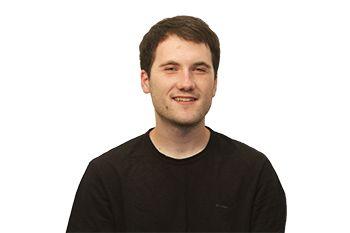 The Emergency Operations Committee is among the few groups on campus that hopes never to see its policy in action. But behind every fire drill is a whole host of risk mitigators who quietly formulate the "what ifs" of an emergency situation.
"Over the years, the EOC has built up an impressive store of experience and emergency response plans, and this level of preparedness allows our students and employees to enjoy their daily routines without worrying about planning for every possible contingency," Director of Insurance and Risk Melissa Thornsberry said. "The EOC partners with [Housing and Residence Life], Student Affairs and many, many others to make sure we are prepared to take care of our students no matter what happens."
The EOC tackles a whole slew of possible challenges to the safety of Pepperdine, including earthquakes and active shooter situations. This fall, however, a special focus has been attributed to fire safety.
"In both policy and procedure, we work closely with the LA County Fire Department to prioritize wildfire preparedness, disseminate red flag day warnings and hold annual fire drills so that our entire community can practice what to do in the event of a fire," Thornsberry said. "DPS owns two fire engines, and many of our DPS officers are trained in wildland firefighting, and we work closely with them to maintain a constant state of readiness to respond to on-campus fire emergencies.
"We emphasize safe smoking locations and send out red flag day notifications because even a small spark, unchecked, can quickly grow into a sizable fire," she said.
Pepperdine's location in the arid Santa Monica Mountains, among other features, adds to the difficulty of emergency planning, according to Vice President for Administration Phil Phillips. "Pepperdine is unique in many ways, and its approach to emergency preparation is unique," he said. "We view preparedness as a moral responsibility. We believe we have the moral duty to protect our students and other members of our community. Flowing from this sense of responsibility, our leaders ensure that we have the resources dedicated to emergency planning and preparedness that we need. This is rare, but President Benton and Executive Vice President Gary Hanson truly make emergency preparedness a priority."
While a great number of emergencies could occur at any time, the EOC prioritizes its preparations based on certain criteria.
"Fundamentally, we look at all potential emergencies in terms of frequency (or likelihood) and severity," Thornsberry said. "Because wildfire is the most likely to occur in any given year and can also be severe, that is the first and biggest challenge that comes to mind. However, we also are mindful that other events —like large earthquakes — may not occur as frequently but may be equally severe, so they are also prioritized in our planning and preparation efforts."
Hanson, on the other hand, said the calculation of risk management can only go so far. Faith is often an additional variable that plays an equally important role.
"You can see that we take this very seriously by the breadth and depth of our preparedness," Hanson said. "And we do it well. But we also call upon God to protect this community. Individually and in groups, we pray for the safety and security of our students and Pepperdine family."
According to Thornsberry, her job, while often logistical, is fueled by a deep desire to help students.
"Our students are the heart of everything we do, including emergency preparedness," Thornsberry said. "Our desire to protect and provide for them is the reason we have developed such strong programs to ensure the safety and security of our community."
_____________________________________________________________________________
Follow Nate on Twitter: @TheNateBarton
As published in the Sept. 12 issue of the Pepperdine Graphic.