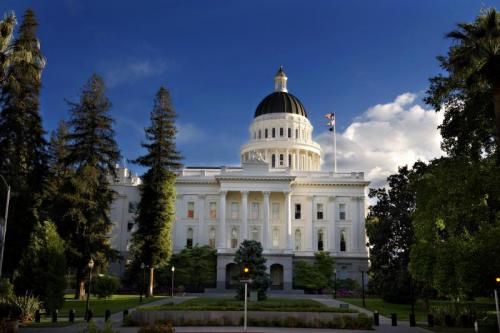 Photo Courtesy of the California Sate Assembly website, Kamala Harris website, and Loretta Sanchez website
Updated at 11:30 p.m.
Proposition information from http://voterguide.sos.ca.gov/en/propositions/
SENATE RESULTS:
Kamala Harris — 65.o%  and 3,002,285 votes
Loretta Sanchez — 35.0% and 1,614, 654 votes
Kamala Harris: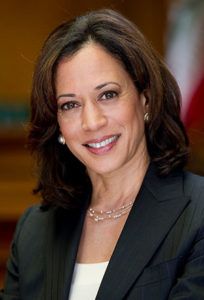 In 2010, San Francisco District Attorney Kamala Harris transcended race and gender, becoming the first African American, South Asian and woman to be California's Attorney General. In 2016, she is engaging in another first: running for California State Senate, according to her website If elected, Harris wants to advocate for the middle class, fight for minority rights, and make public higher education more affordable.
Loretta Sanchez: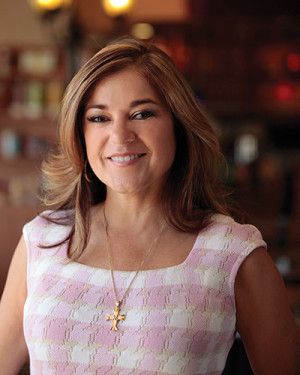 Loretta Sanchez is no stranger to U.S. Congress, as she has served as a California Representative for the last 19 years, according to her website. Now running for California Senate, she would like to advocate for women's rights such as equal pay, work, and serving in the military without being sexually assaulted. She will also address issues such as climate change, immigrant reform, lowering the  cost of education, and healthcare reform.
PROPOSITIONS RESULTS (results and explanations from the LA Times)
Proposition 51 — Y: 52.7%   N: 47.3%  — borrows $9 billion in school bonds
Proposition 52 —Y: 67.0%   N: 33.0% — restricts diverting funds away from Medi-Cal
Proposition 53 —Y: 49.2%   N: 50.8% — forces statewide vote on bonds bigger than $2 billion
Proposition 54 —Y:64.0%    N: 36.0% — require legislation to be published online before final vote
Proposition 55 —Y: 61.4%   N: 38.6% — extends income tax rates for wealthy
Proposition 56 — Y: 62.0%   N: 37.8% — raises tobacco tax by $2 a pack
Proposition 57 —Y: 64.1%   N: 35.9% — makes new parol rules for nonviolent felons
Proposition 58 — Y: 72.4%  N: 27.6% — repeals bilingual education ban
Proposition 59 —Y: 52.8% N: 47.2% — instructs California officials to work for Citizens United repeal
Proposition 60 —Y: 45.9%  N: 54.1% —requires condoms for porn actors
Proposition 61 —Y: 45.7%  N: 54.3% —puts price limits on prescription drugs for state agencies
Proposition 62 —Y: 45.3%  N: 54.7% — repeals the death penalty
Proposition 63 —Y: 62.4%  N: 37.5%— institutes a number of gun controls
Proposition 64 — Y: 55.6%  N: 44.4% — legalizes marijuana
Proposition 65 —Y: 44.1%  N: 55.9% —redirects plastic bag fees to environmental programs
Proposition 66 —Y: 51.5%  N: 48.5% —speeds up death penalty process
Proposition 67 —Y: 51.5%   N: 48.5% — ratifies or overturns single-use plastic bag ban
Proposition 51: $9 billion dollars in bonds to fund improvement and construction of K-12 schools and community colleges.
Proposition 52: Fee on hospitals to fund Medi-Cal health care services, care for uninsured patients, and children's health coverage.
Proposition 53: Statewide voter approval for bonds over $2 million dollars.
Proposition 54: Legislature cannot pass any bill unless it has been published on the Internet for 72 hours.
Proposition 55: Tax extension on earnings over $250,000 to fund education and healthcare.
Proposition 56: Tax increases on tobacco and e-cigarettes to fund healthcare for low-income Californians.
Proposition 57: Parole consideration for nonviolent felons and allows juvenile court judges to decide whether  juveniles will be prosecuted as an adult.
Proposition 58: Public schools must ensure that students are proficient in English.
Proposition 59: Proposes an amendment to overturn Citizens United in order to regulate campaign spending.
Proposition 60: Adult performers must use condoms in adult films.
Proposition 61: Prohibits California from buying drugs at a higher price from the drug manufacturer than paid by the US Department of Veterans Affairs.
Proposition 62: Death penalty repealed and replaced with life imprisonment without parole.
Proposition 63: Background checks required and authorization by the Department of Justice in order to purchase ammunition.
Proposition 64: Legalizes marijuana for adults 21 and older.
Proposition 65: Money from sales of plastic bags used to support a specific environmental project.
Proposition 66: Change death penalty procedures governing state court challenges to death penalty sentences and convictions.
Proposition 67: Bans grocery stores and other stores from providing single-use plastic bags to customers.
View GNews Political Coverage Below: