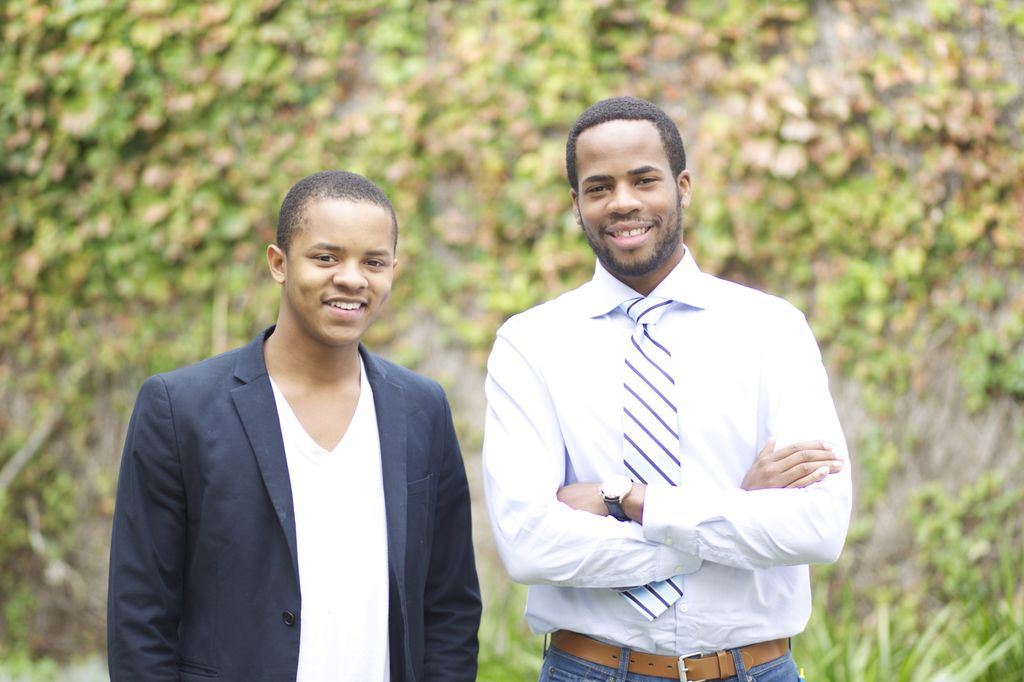 Photos by Cassandra Stephenson
College Bounty, a discount service app created by Pepperdine students, is now advocated by and sponsored by Pepperdine's Student Government Association. With SGA's official backing of the company, they can now apply to become a preferred vendor for Pepperdine because they have a sponsoring entity.
College Bounty will soon be offering a reloadable prepaid Visa card that will allow students to receive discounts on everything from food, clothing and technology at stores in the Los Angeles area.
Chief Executive Officer senior Dujon Smith and Chief Operating Officer Thomas Johnson ('14), sat down with the Graphic to explain why they think a partnership with Pepperdine will be beneficial to both sides.
According to College Bounty's mission statement, "College Bounty is an app designed to offer college students nationwide instant access to discounts to local restaurants, shops and businesses."
SGA voted in support of advocating for College Bounty, who put together a petition with more than 300 student signatures supporting College Bounty to become a preferred vendor at Pepperdine, and presented a resolution policy/advocacy argument on Nov. 5. The final vote came out yesterday  with the resolution passing 75 percent to 25 percent.
The Resolution Policy stated, "College Bounty, Inc. is launching a branded prepaid Visa card that syncs student discounts with a widely accepted payment card."
Junior SGA Executive Vice President Paula Ong said the service will be beneficial to all. "SGA passed to advocate for College Bounty because the Senate members believe it is something that can benefit the students and is a great complimentary service," Ong said.
Founded in 2012 by seniors Onur Sahin and Dujon Smith, the group soon won the 2013 Fast Pitch Competition at the SEER Symposium held at the Drescher Graduate Campus, where they were then awarded $3,000 in cash and prizes.
Smith said he is excited about the direction of the company. "It has morphed into a centralized platform that students could get discounts all the time — 24/7, 365 days a year," Smith said.
He also made it clear that they are not asking for money from SGA, just for backing. "We are simply saving students money on food, electronics and other services," Smith said.
Sahin said he is excited and thankful that SGA was able to see what they were doing. "Basically the SGA partnership will make it easier for us to be able to give our cards to students because it is going to be more easily available. Sahin said  the partnership will allow us to table during NSO, and to be able to give the incoming freshmen discounts off campus."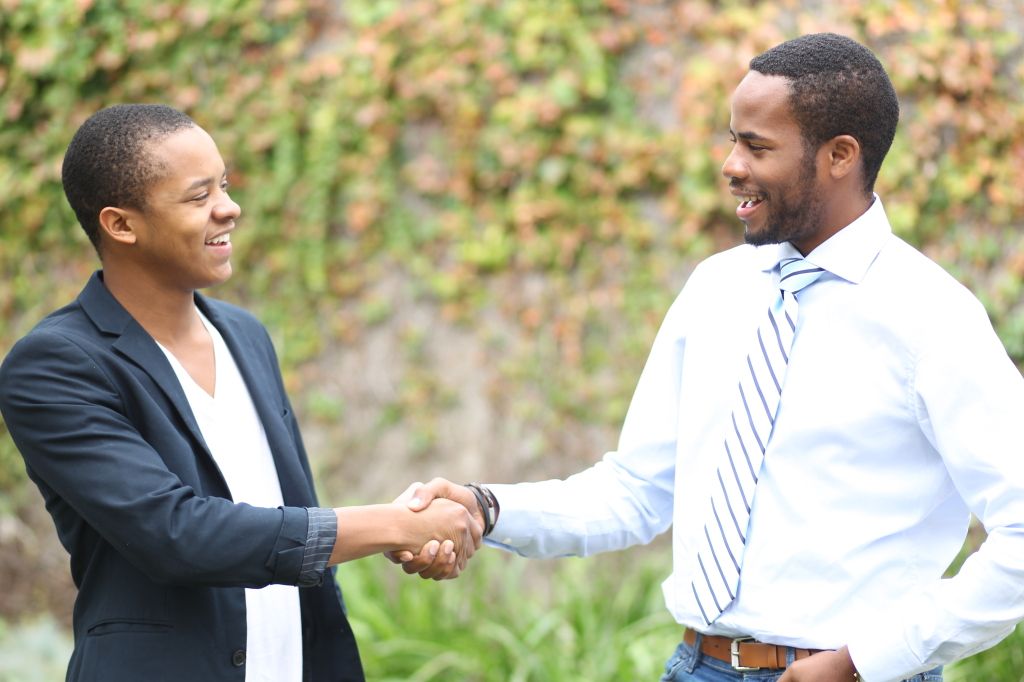 College Bounty will be launching a prepaid Visa card system in early to mid-January. Smith said that College Bounty already has 1,400 merchants and vendors who are willing to do discounts and other special offers. Stores in Malibu that would offer discounts include places such as Marmalade, J-Crew, Radioshack, Coogies, and Subway, just to name a few.
Smith said that a large portion of College Bounty's funding came from students themselves. The combined student contribution to the company was $18,500.
Many Pepperdine students are excited about the prospect of a university sponsored partnership with the application. "When I went around, students said, 'Of course, why wouldn't I want this?" Johnson said.
Sophomore Esther Cha, one of the students who signed the petition in favor of College Bounty being sponsored by Pepperdine, said that she thinks it's a good idea because as a college student, money is especially tight, and every penny you save makes a difference. "Especially living in Malibu where there aren't exactly many cheap options for shopping and food, it'd be nice to be able to utilize discounts and have them all in one place, because honestly I'm not going to try to seek out and figure out where I can get discounts on my own," Cha said.
Smith explained the reasoning behind wanting to partner with the university. "We need a sponsoring entity through the university," Smith said. "Vendors of the university to offer students through services. They need SGA as a sponsoring factor."
Junior Nicolas Febres-Cordero, decided to invest in College Bounty last year after seeing their initial business plan."I've seen how much time they've put into it, so it's cool to see that they are actually working on it, and not just wasting money."
Cordero said he is excited about the potential new partnership because it will do many things for their brand image. "If they actually partner with Pepperdine, it will just help to have a bigger organization or university as your clients, or customers. So when you go out and sell to any brand or go into a store and talk to them it would be really good to have Pepperdine as an official customer saying, This is already working with these people."
Johnson and Smith said they can't understand why SGA wouldn't want to approve something like this. After all, their company was literally, "Birthed in this Caf. Sitting, eating food and thinking," Smith said.
The iPhone application is currently being redesigned and reformatted and is "under construction." It is set to be relaunched and rebranded by January 2015. You can visit http://collegebounty.com to learn more about its founding members and how it started.
__________
Follow Veronica Felicity Johnson on Twitter: @Veronajohn36