Photos by Kaelin Mendez
The Chinese Warriors of Peking demonstrated their acrobatic prowess and martial arts skills at Smothers Theatre on Friday, Sept. 28.
Julia Kocich, the troupe's company manager, said that the show is based on traditional Chinese entertainment art.
"Everything that they do comes from classical Peking opera," Kocich said, "Which is acrobatics and martial arts and which is the classical Chinese performance art."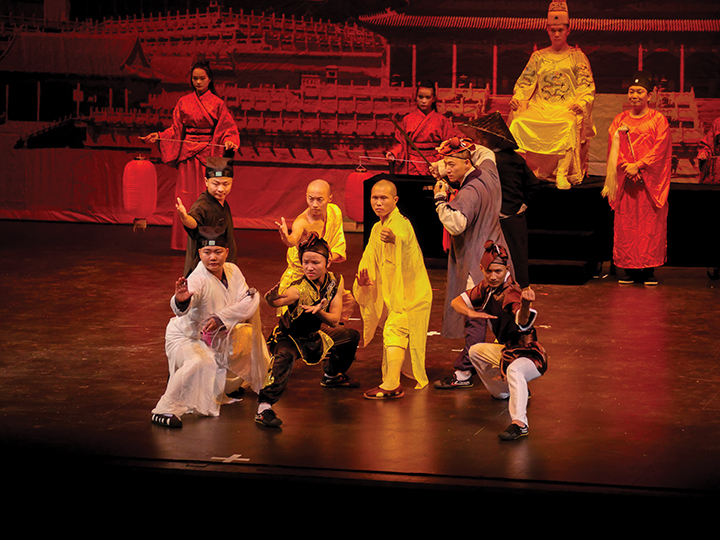 Directed by Qiu Jian, the show follows the story of a martial arts competition wherein many schools of martial arts participate to decide which one would be the defenders of the ancient city of Peking. Complete with masked enemies, flips, staged fights and synced juggling, this acrobatic opera ends with the emperor uniting the schools of martial arts together so that they can all be defenders and warriors of Peking.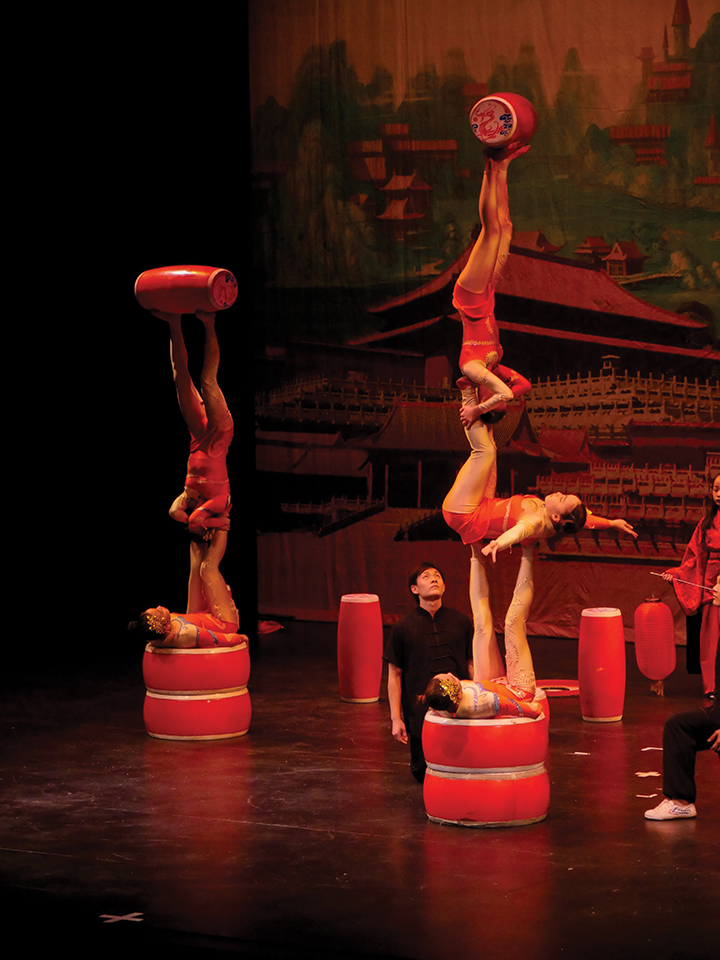 Their acts required extreme body control and precision, and the troupe performed each act with near perfection. If something did go array, they picked up again right away with little to no pauses, demonstrating their professionalism. In an act of redemption, the trick was once again performed, this time followed through as it should, leaving the audience applauding in support.
Yuan Liu, one of the performers, through an interpreter, said they practice for eight hours a day and have no holidays.
In consensus, a few of the performers, including Liu, said they have been training since around the age of 13 and said that some may have even started as early as the age of 6.
Liu said his favorite act to perform was hoop-diving, an act also favored by both Kocich and Anne Manganiello, a student worker at Smothers Theatre.
"I really liked the hoop part," Manganiello said. "They had three hoops and then they had a big hoop on top of those hoops. It was probably, like, a foot over his head. He did a backflip through it, and he didn't knock it over. That was my favorite part."
Soni Rusagara, who is also a student worker at Smothers Theatre, enjoyed another act.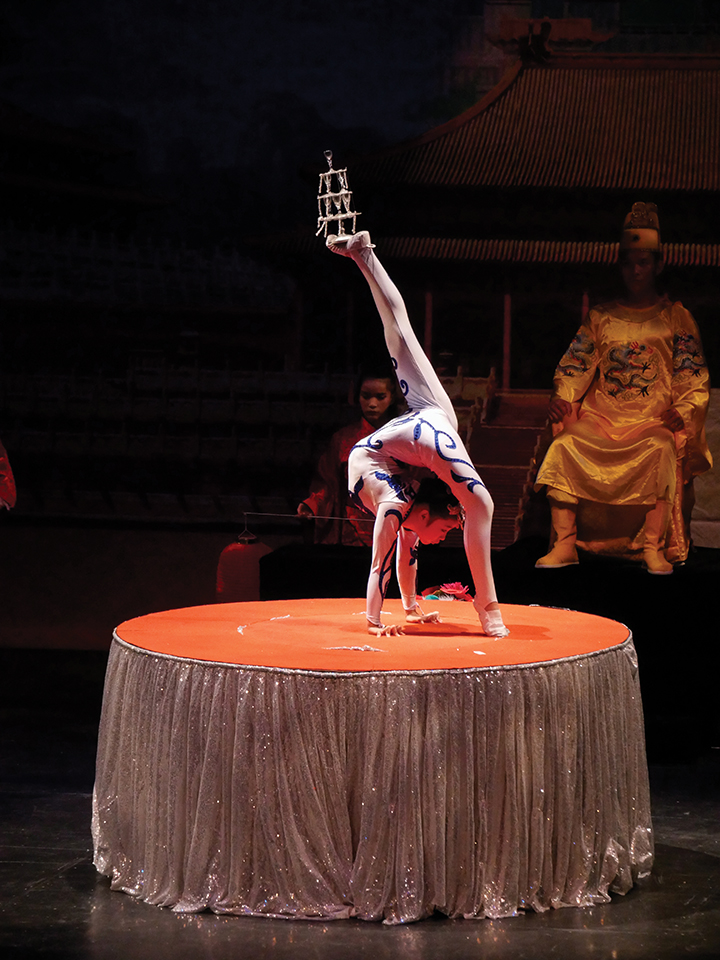 "My favorite part was when this one lady was doing crazy things with her body and she was balancing all of these bottles or chandeliers and putting them behind her head," Rusagara said. "That was impressive."
Many of the female acts throughout the show required extraordinary balance and precision. One such act was one of the most reacted to acts by the audience.
A group of female acrobats, referred to in the show's program as "Drum Girls," juggled drums on their feet. The act increased in wow-factor, each trick receiving more applause and gasps from the audience than the one before and the claps and verbal support only grew louder after the creation of a three-person tower, which included the acrobat below holding up the next performer up with her feet and legs. The top-most Drum Girl balanced and juggled a drum with her feet at such a height. They performed each part of this act with necessary synchronization indicative of hours of practice.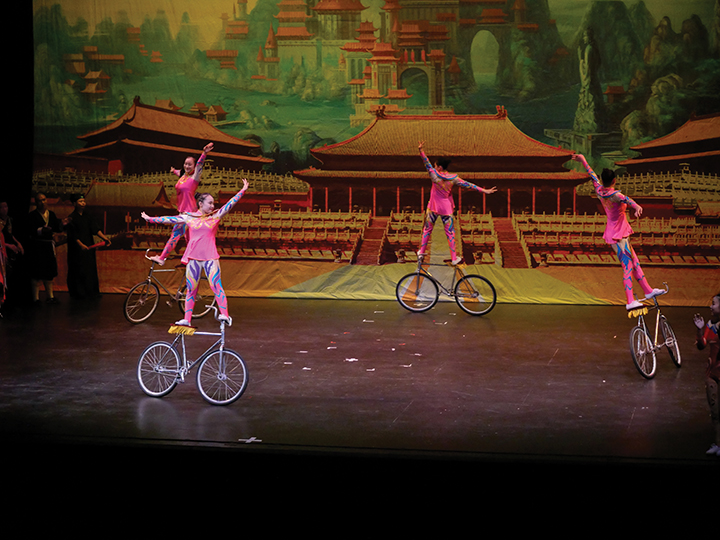 Overall, the show was received with great applause from the audience. The Chinese Warriors of Peking may have won the martial arts competition in the show, but the acrobats themselves won the cheer and support of the audience.
The troupe will continue on their U.S tour, having just finished the first of nine weeks.
____________________________________
Follow the Pepperdine Graphic on Twitter: @PeppGraphic