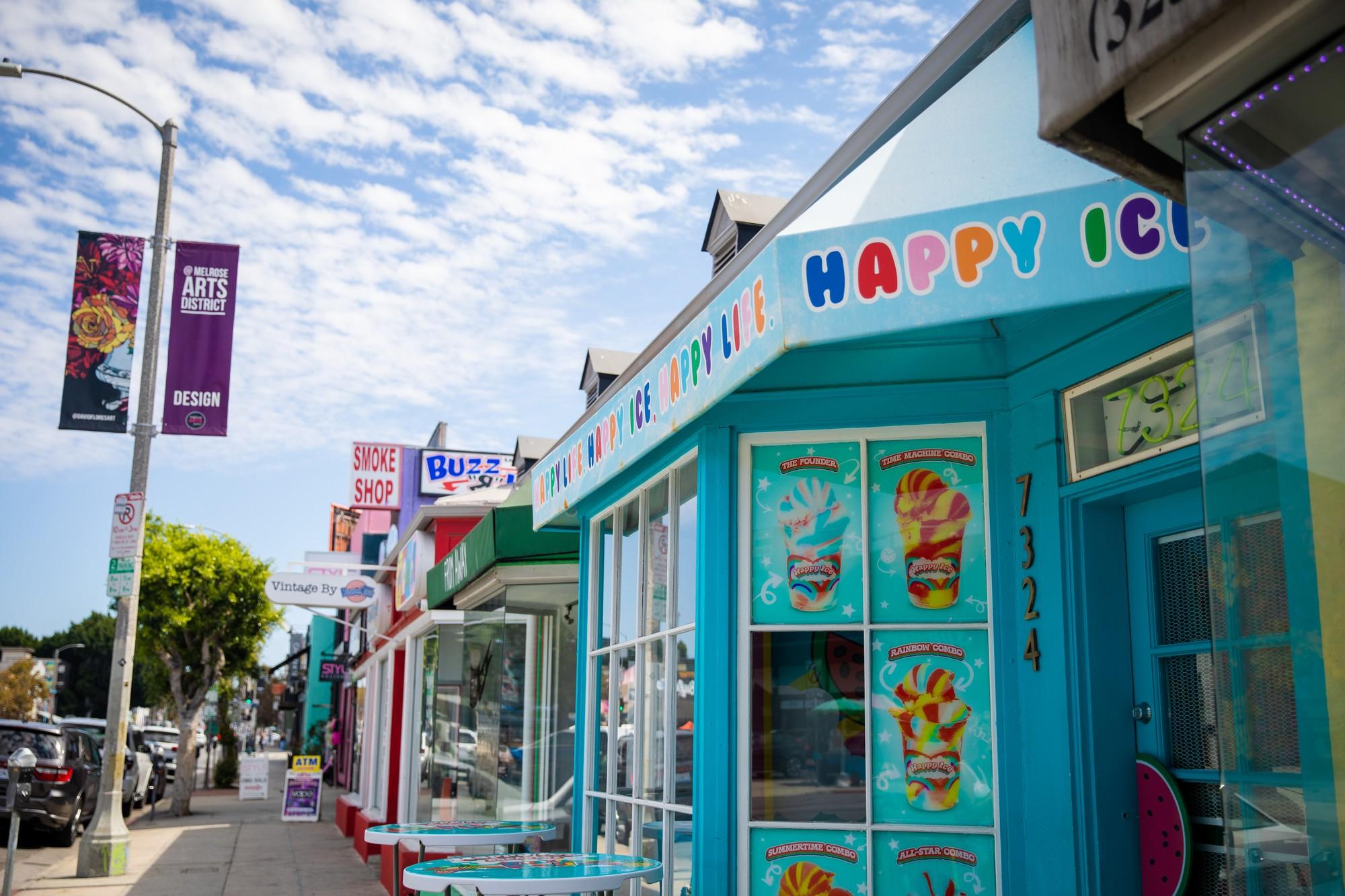 A few stores with brightly colored walls create an inviting scene for passing shoppers on Melrose Avenue in LA. The bold blue of HAPPY ICE drew me in for a refreshing snow cone.
Photos by Mercer Greene
The clunk of chunky Doc Martens on the sidewalk, smog mixed with a pedestrian's cologne, the vibrant murals that cover the walls, culture emanating from storefronts — this is Melrose Avenue.
Melrose is famously known for being one of the best places to shop in LA. Located on the outskirts of Hollywood, thousands of tourists visit every year to experience the shopping, dining and entertainment that the street has to offer. Melrose has top-tier restaurants and trendy clothing stores making it a magnet for celebrities.
Every aspect of the street flows together seamlessly. The streets connect to the sidewalks and the sidewalks lead to each building. From my first step onto the street, only one word comes to my mind: electric.
Cars zoom past me in both directions, I hear people's chatter bouncing from door to door and I look up to see store signs reaching toward the sky. This street is alive. From the graffiti hearts on the sidewalk to the elaborate murals on the walls, creativity is everywhere.
The intricate architecture varies from block to block. Trees and flowers act as dividers between the road and sidewalk. Brilliant paintings by local creatives color the sides of buildings. Every corner of the avenue is like a piece of art.
No store is alike — there are a variety of restaurants, ice cream shops, vintage stores, bakeries, gift shops, boutiques, nail salons and tattoo parlors. This is what makes Melrose so special — no matter your interest, there is bound to be something for you on this avenue.
Each person who passes by walks with a purpose, a sense of confidence — it's contagious. I can feel the energy radiating, I feel inspired by the culture around me.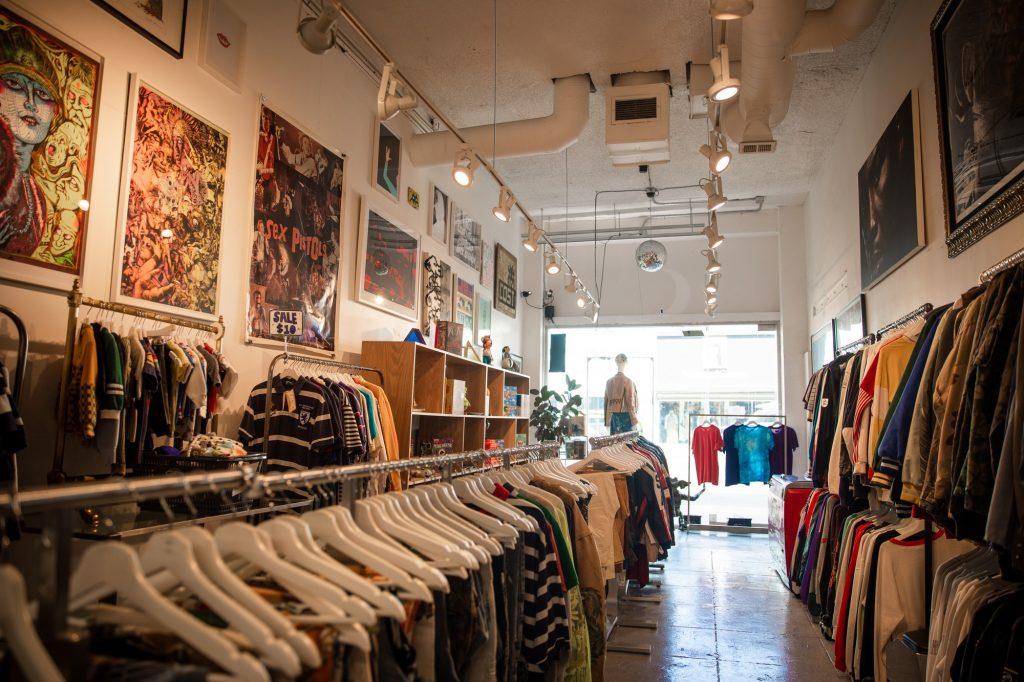 Each store I enter seems as if it were overflowing with passion. It is evident that the owners and employees share a love and dedication to their work. While the stores share this sense of dedication, they are each wildly unique.
As I walk into RCNSTRCT studio, the employees greet me excitedly and explain to me how the store sells one of a kind reconstructed vintage items. The next store I go to, Highland Gift Shop, shares the same enthusiasm about their store. The employee explains how they sell gifts ranging from candles with celebrity faces to cute inspirational books.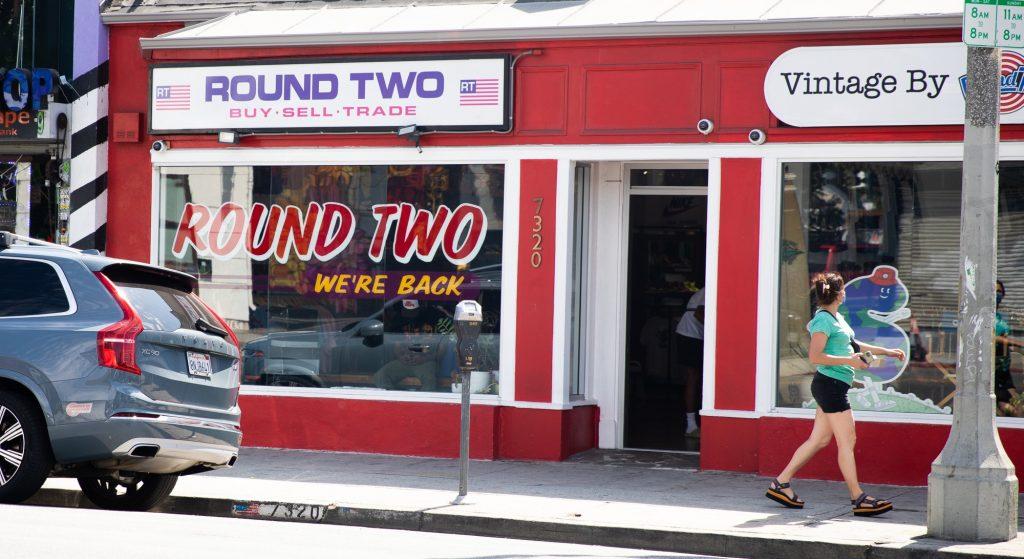 My absolute favorite store is Round Two Vintage. As I walk in, hundreds of vintage T-shirts of all kinds surround me. There are shirts from classic Disney movies, old sports teams, Nascar, nature, art — basically, anything you can imagine, they have the original shirt for it. I never leave the store without buying a unique vintage T-shirt.
You haven't truly experienced Melrose without stopping by Milk Bar to get a sweet treat. My personal favorite is the confetti cookie, a vanilla sprinkled-filled taste of heaven.
Melrose is a hotspot for trends. Whether it's a vintage designer dress from American Rebel or a fresh new pair of sneakers from Cookies and Kicks, Melrose has everything to keep you in style.
I never would have guessed that, just an hour away from Malibu, there's a place as diversified and inspiring as Melrose Avenue, but there is — and it is just waiting for you to explore it.
____________________
Follow the Graphic on Twitter: @PeppGraphic
Email Lydia duPerier: lydia.duperier@pepperdine.edu