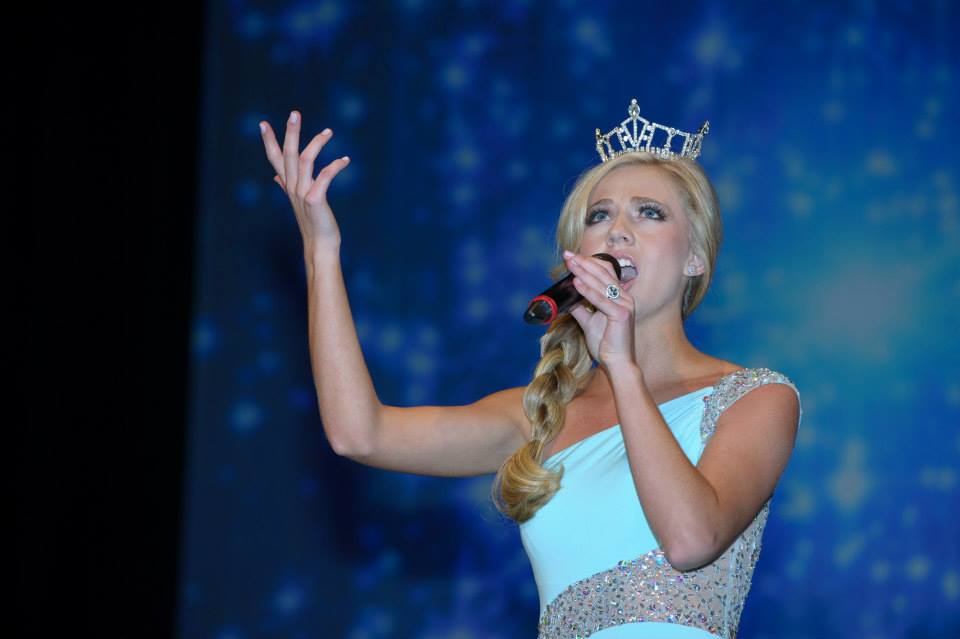 Photos Courtesy of Caitlin Quisenberry
Junior singer, songwriter and actress Caitlin Quisenberry is no stranger to the spotlight. A Songfest host for this year's production, her time is filled with singing, long rehearsals, studying philosophy and going on to acting auditions in LA. Also an aspiring attorney, she hopes to utilize her skills in music to help pursue a career in entertainment law.
"Singing has always been a part of who I am," Quisenberry said. "Since my grandfather was a preacher, we would always go to Church and sing every Sunday, so it was just naturally something that has always been a part of my life."
Quisenberry said she first began performing in kindergarten when she sang "The Sun Will Come Out Tomorrow" from the show "Annie" in her school's talent show.
She said that the first time she actually sang for a big crowd, however, was when she competed in her first Miss Colorado pageant through the Miss America Organization when she sang in a sold out show at Ellie Caulkins Opera House in downtown Denver.
"I had really bad stage fright and really didn't like to sing in front of others," Quisenberry said. "My mom was Miss Colorado 1992, and she told me that the way she got over her performance anxiety was by partaking in pageants."
Quisenberry said the only reason she began participating in pageants was for singing and stage experience.
The singer won a golden ticket on "American Idol" in 2011 when she auditioned at 15 years old. She said her role model is Carrie Underwood because of her humble beginning to stardom.
Through her experience with "Idol," where she made it to the Hollywood rounds, she learned the importance of never giving up.
"I learned that if you are passionate about something, then you should do everything in your power to go out there and get it," Quisenberry said.
She said one of her favorite performances was singing "How Great Thou Art" when she was 18 years old, as she relinquished her title of Miss Colorado Teen 2013 to the new winner.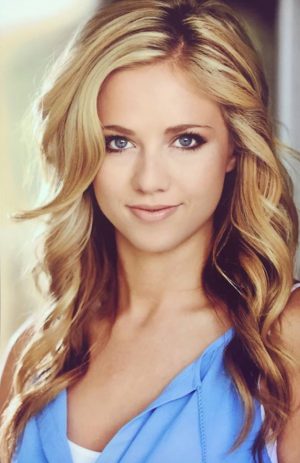 "I got a standing ovation at the end of my performance," Quisenberry said. "It was one of the happiest and most rewarding experiences I've ever had. And usually contestants don't pick religious songs to perform, so people were surprised by my Christian song choice, but the positive response from it was overwhelming."
Quisenberry shared that in light of her past title, she plans to take a gap year before law school to compete in the Miss Colorado pageant. She said she really enjoyed her time as Miss Colorado Teen working with Children's Miracle Network.
"It would be the perfect time to give back and dedicate a year of service before I go to law school," Quisenberry said.
But Quisenberry said her hard work and dedication for achieving her dreams doesn't end there. Her drive has pushed her forward here at Pepperdine in the realm of singing and acting with her involvement in a multitude of organizations. For the past two years, Quisenberry was a part of Pepperdine's mixed ensemble, as well as the auditioned group Chamber choir. Over the summer, she traveled abroad with the group to Italy and Prague and participated in the Prague Choral Festival.
"My favorite part about singing in Italy and Prague was that I got to share and create something so intimate with complete strangers," Quisenberry said. "Everyone spoke different languages, were a variety of all different ages, and came from completely different backgrounds, yet we all could communicate with one another through the language of music. It was really something special."
Quisenberry said she also meets with Professor Ida Nicolosi of Pepperdine for private voice lessons, where she works on music genres ranging from Opera to Pop.
"It's important to have classical training no matter what genre of music you end up going into," Quisenberry said. "Recently, she [Nicolosi] has been helping me with Songfest music, but our main goal is to pick a piece for me to sing at Miss Colorado when I compete next summer."
She said during her freshman year of college, she guest-starred on the show "Blackish." She credited her performance on the ABC show as an incredible experience.
"I got my own trailer, hairstylist and makeup artist," Quisenberry said. "I felt like a movie star. It was an experience that I could definitely get used to."
As a Songfest host, Quisenberry said she has music rehearsal for two hours and choreography rehearsal for three.
"My favorite part about being a host is getting the chance to share with my friends, family and fellow peers one of my biggest passions in life and it gives me an opportunity to utilize a gift that God has given me," Quisenberry said. "This experience is teaching me that nothing is more rewarding than hard work, and putting your efforts towards something you love."
Quisenberry signed off with an inspiring tone, encouraging the pursuit of one's passions above all else.
"Sometimes you hear 100 no's before you hear that one yes that will change your life forever — it's in the moments of opposition that we grow the most," Quisenberry said.
_________
Follow the Pepperdine Graphic on Twitter: @PeppGraphic