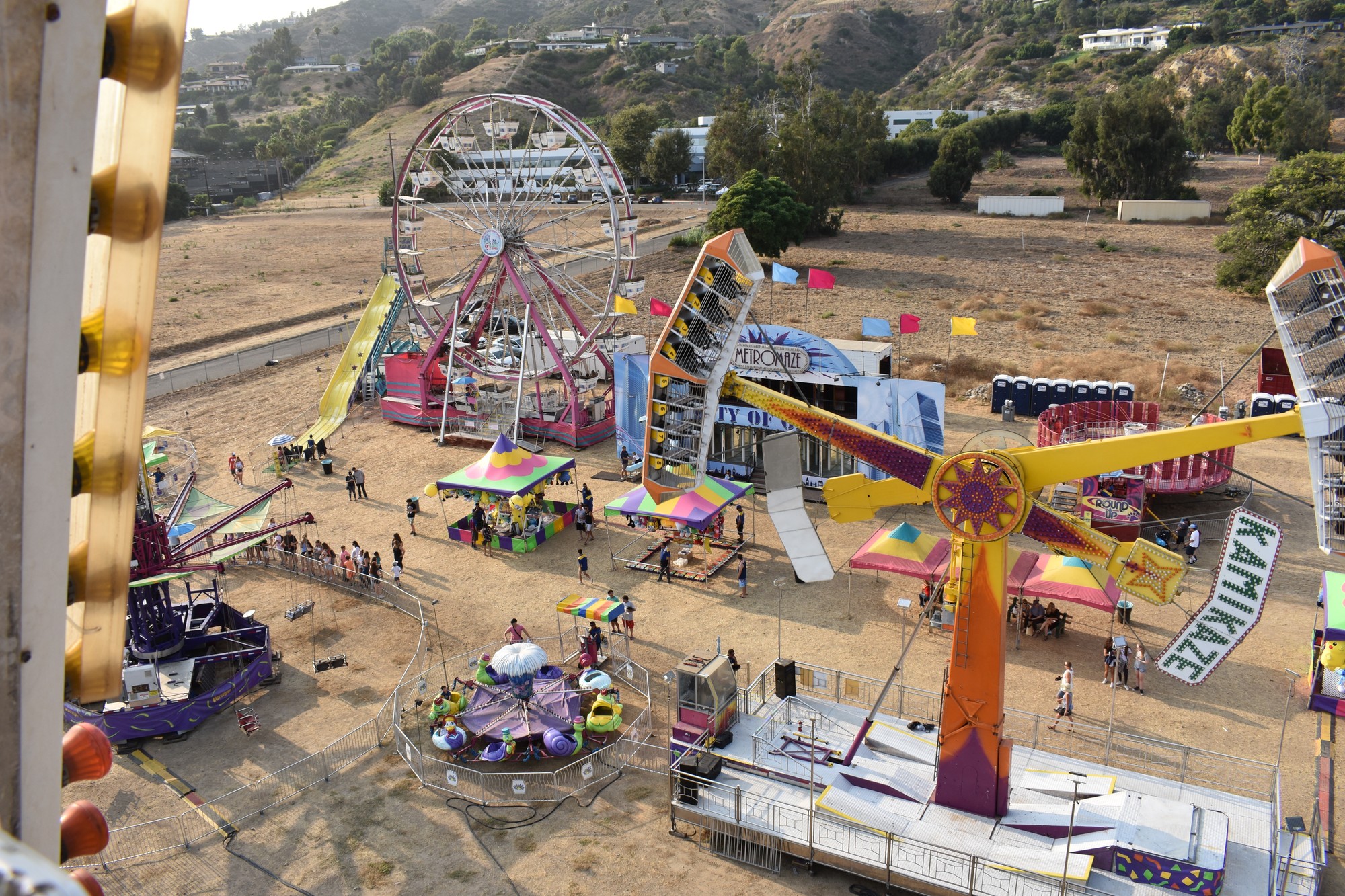 Photos oyy Sam Petersen
This Labor Day weekend the Kiwanis Club of Malibu hosted the 36th annual Chili Cook-off and provided the community with carnival rides, games and chili. Seasoned veterans and bold new contenders set their sights on the Cook-off to concoct an atmosphere of thrills, community and taste.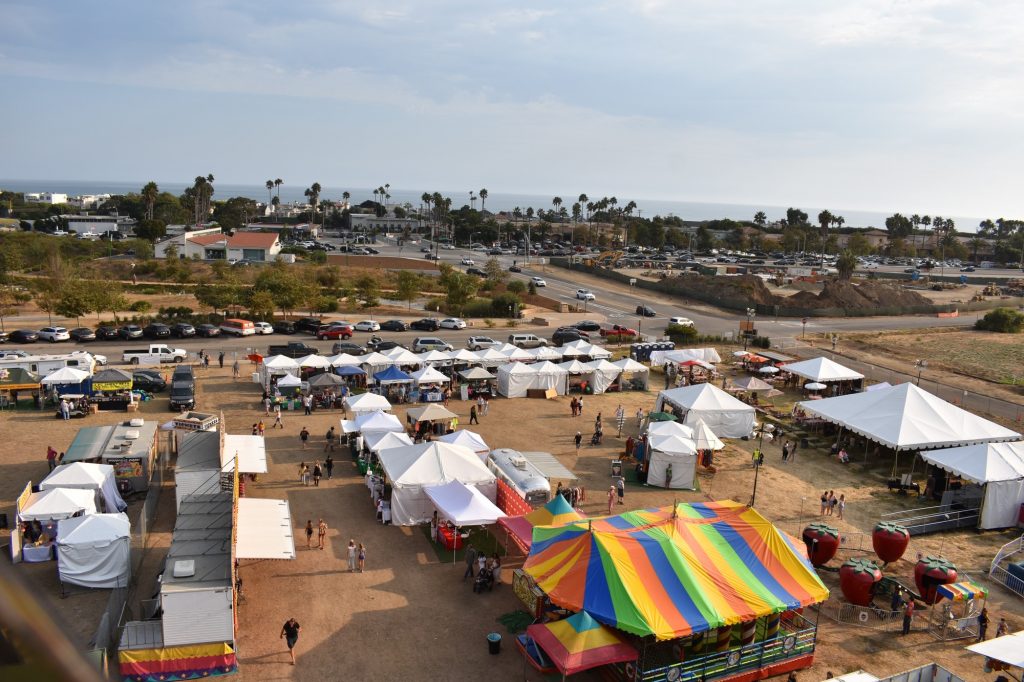 For a $10 entry fee, visitors tasted an array of chili recipes and enjoyed rides such as the Graviton and the Kamikaze. The Gravitron was an enclosed ride where riders positioned themselves flat against panels along the wall without harnesses. As as the ride rotated, they were pushed back by centrifugal force at high speeds. The Kamikaze was a pendulum ride where riders swung back in forth in gondolas to gain momentum until the ride rotated in a full circle.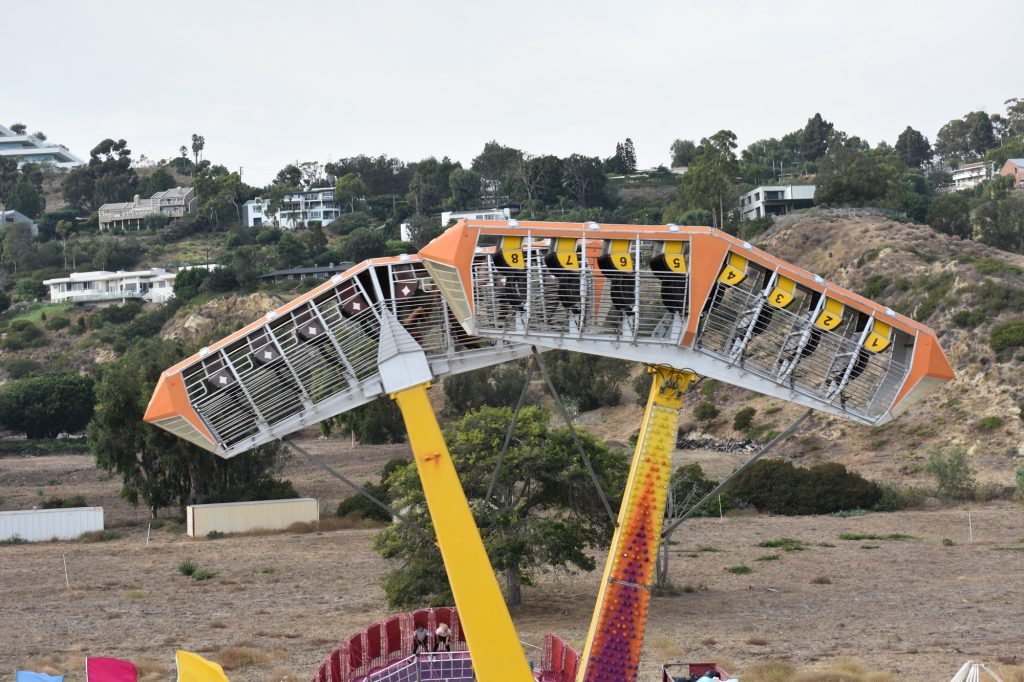 The event hosted an array of vendors, carnival games, live music, food trucks and even high-profile guests such as Orlando Bloom, Blake Griffin, and members of the Kardashian family.
"The Chili Cook-off is great; we love it," said chili vendor Walter Davis. "It's a great group of people. Everybody's got great chili. It's all different. That's what people keep saying — every chili is totally different."
Davis began his Malibu Chili Cook-off career after he received positive reception from some of his friends in the Malibu Little League. Davis said his chili was made from chili powder, fresh chilies, beef and Belgian chocolate.
"It's a really good mix," Davis said.
As for chili vendor James Soubasis, he flew all the way from New Jersey to participate in the cook-off. He took part in the event for more than ten years and said it was better each time.
Ethan Long, a Pepperdine alumnus from the class of 2012 was a recent vendor addition to the Chili Cook-off. Long said the family feel of the fair and how such a big event remained local was impressive.
"I met the owners who are the people who put it on," Long said. "It's family run. Their grandparents started the fair. It's cool — it's like family owned. It's all local."
Long said he wanted to make his chili well-rounded with some cultural inspiration.
"I do use cocoa powder — that's kind of the thing that people are usually interested in," Long said. "It's a good way of bringing a lot of flavors together. They do that in mole sauces like Mexican food, so I use the same ideas but different spices."
Residents from across Los Angeles attended the event as well. Friends Joseph Kagan and Jake Grode said they loved to mingle with all the people and see how creative chili vendors could get.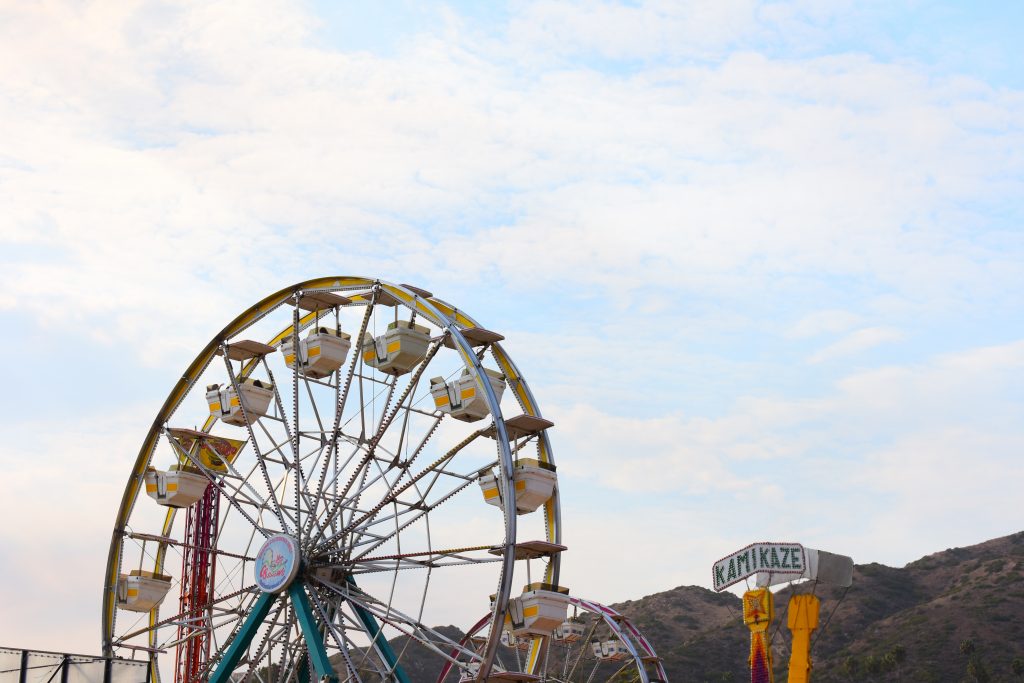 In the past, the event set out to raise money for local and nationwide organizations and charities such as the Wounded Warrior Project and the Boy Scouts of America. This year, the Chili Cook-off supported the Gary Sinise Foundation to support defenders, veterans, first responders and their families.
Malibu local Stuart Smith said he has been attending the fair for more than 20 years. Smith said the carnival is a great way for the community to come together.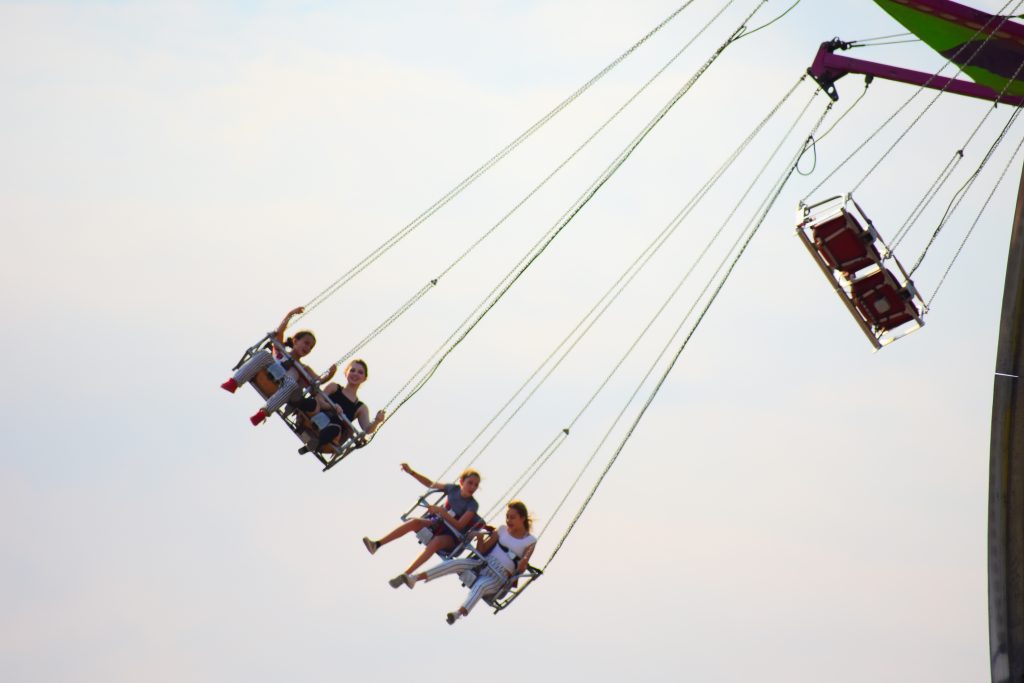 "I think being a local here it's just coming, especially on Friday night, to see your friends and families, and it brings the community a little bit together," Smith said.
_________
Follow the Pepperdine Graphic on Twitter: @PeppGraphic