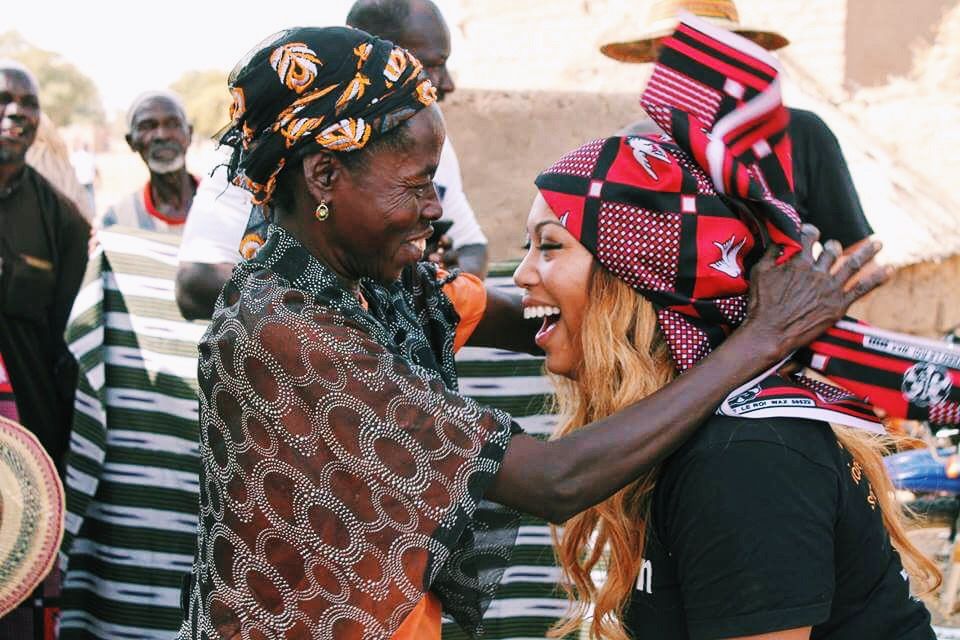 Photos Courtesy of La'Nita Johnson
The only sound was a baby crying for his mother in French: "Maman! Maman!" he screamed. A gunshot. A woman screaming. Another gun shot. Silence.

The attackers began shooting at everyone in the room, laughing and rolling explosive devices onto the ground.
"I later found out that my friend Ahmed had tried to stop the incident and asked them to not hurt anyone and to just take people's possessions. But they shot him in the head," alumna La'Nita Johnson ('14) said.
After the attackers killed two people seated at her table, Johnson managed to make her way to the bathroom to hide from the attackers. She hid under a sink where she found one of the other surviving team members.
"Martin," she said to one of her teammates. "When are the police coming?"
"They're not coming."
When the attackers lit the building on fire, Johnson knew she had to find safety somewhere else. She had been hiding under the bathroom sink when she was reunited with another team member. Hiding in the bathroom for 45 minutes, they eventually made their way to the front of the restaurant where they escaped outside through a broken window.
She was hiding when she heard French voices: "We are the police!"
Johnson was about to respond when she hesitated, noticing that the accent sounded a little strange.
"Help us! We're scared!" she heard someone yell. The attackers, posing as the police, shot the remaining survivors who had escaped from the restaurant.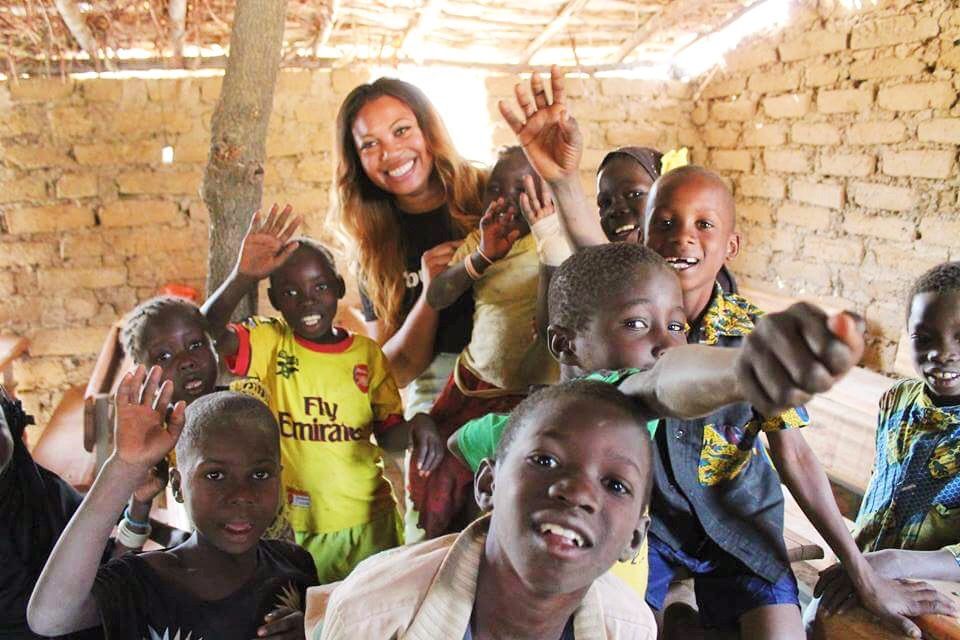 ___________________________________________________________________________
Johnson survived the terrorist attack Jan. 15 in Burkina Faso in West Africa. She was serving a small village with the nonprofit Build On.
An extremist faction, called Al Qaeda in the Islamic Maghreb, orchestrated the attack. Johnson said the group was making a comeback in West Africa as a result of some of the democratic elections occurring in countries like Burkina Faso.
Johnson graduated in 2014 with degrees in Hispanic Studies and International Studies and a specialization in Intercultural Communication. She said she always felt called to serve God through humanitarian work, but she ended up pursuing a career in corporate America after graduation.
Divisional Dean of Languages and International Studies and Assistant Professor of Hispanic Studies Paul Begin said he recalled Johnson's drive to pursue International Studies when she was a student at Pepperdine.
"She clearly hadn't lost that passion to go to other countries to serve and learn," Begin said. "But I think what happened with Burkina Faso kickstarted her into saying, 'I need to get more serious about accomplishing these goals of getting a master's and working in an international context, rather than hoping it'll happen someday.'"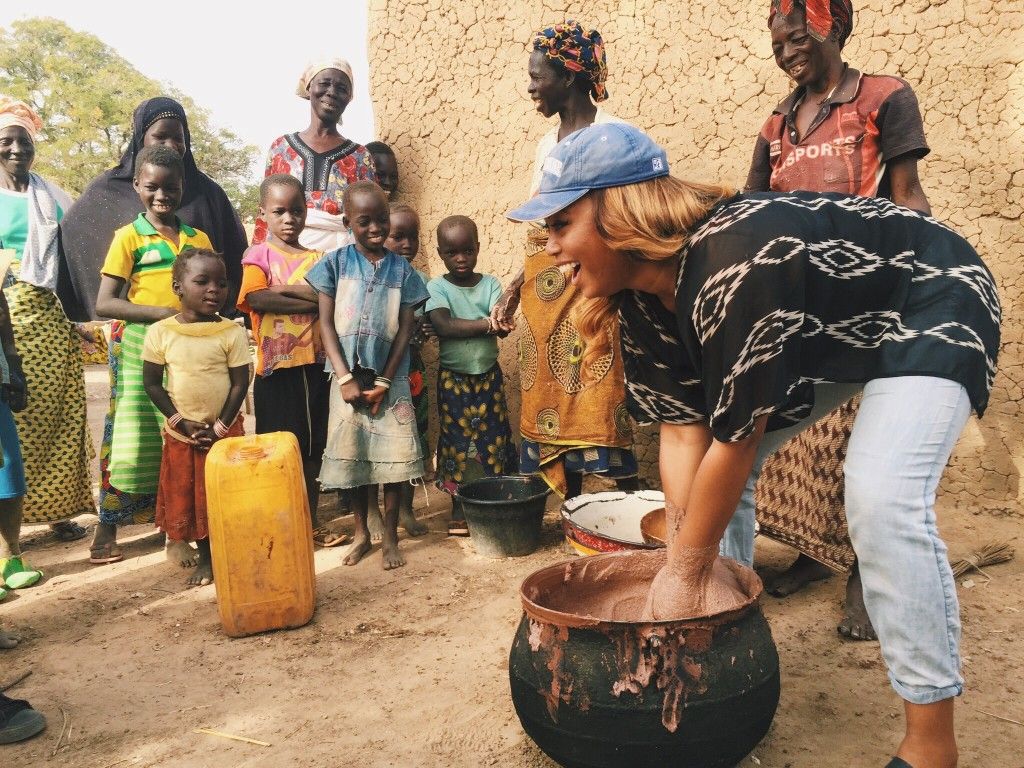 Johnson went on a trek with volunteers from a non-profit called Build On, which builds schools in countries like Nicaragua, Haiti and Burkina Faso. Johnson led a team of GE sales representatives on the trip to Burkina Faso this year, where the attack happened.
She and her team were looking forward to dining at a Western restaurant called Cappuccino Cafe the evening the attack occurred, according to Johnson.
Johnson said she spent the night of the attack hiding with one of her travel companions. Two of their team members were killed during the attack, but the remainder of the team survived and greeted her in the hospital immediately after she was found.
Though the police arrived at the scene at 1 a.m., they were overwhelmed by the attackers' militant artillery and turned around. They returned at 1 a.m. with French forces, but they did not find Johnson until 9 a.m. Johnson survived a night of constant shooting, escaped a burning building and avoided terrorists posing as help in order to kill any remaining survivors.
"I emerged from the alley and yelled [in French], 'Are you the police?' And they responded, 'Yes,'" Johnson said.
Relieved, Johnson said she began to cry. She was immediately taken to the hospital to be treated for her injuries. Johnson said both her feet were severely cut and her body was covered with bug bites as a result of spending the night outside. Three of their team members were killed during the attack, but the remainder of the team survived and greeted her in the hospital immediately after she was found.
"The only good thing that has come of this is my recognition that I have a greater purpose," Johnson said. "God has called me to a life of service and leadership."
Johnson's parents got the news of the attack via the BBC app. Her father, Steven Johnson, read the headline while on vacation in Puerto Rico with his wife, Arlethia Perry Johnson.
"It was horrifying," Steven said. "Then began what ended up being a 16-hour nightmare for us."
After hours passed without a sign of La'Nita Johnson and her safety, Arlethia Perry Johnson said she began to process the situation, and she repeated to her husband, "I don't feel good about this at all."
Steven and Arlethia Perry Johnson spoke to their daughter 15 minutes before the attack and Johnson was able to send both her parents pictures of her serving the Burkina Faso village moments before.
Arlethia Perry Johnson said she then began to psychologically grapple with the traumatic situation.
"I then said, '[God] let us talk to her, and he let her send those pictures, and she was so happy and smiling. I think he's going to take her doing what she enjoyed,'" Arlethia Perry Johnson said.
Arlethia Perry Johnson said they waited to hear news about their daughter through the night from U.S. Embassy Ambassadors, Burkina Faso representatives and family members supporting them. They received news of La'Nita Johnson's safety the next morning at 9:05. Arlethia Perry Johnson said the embassy began working toward bringing her to the family's home in Atlanta, Georgia.
Steven and Arlethia Perry Johnson heard from their daughter as they were about to take off on a flight back home.
"It was amazing," Arlethia Perry Johnson said. "La'Nita said, 'I was such a warrior, mom. I was like you. I had the faith of a mustard seed,'" referring to a Bible verse that has a personal connection to the mother's and daughter's faith.
Johnson said her experience reminded her of her faith and God's purpose for her in the world. She currently works for Frito Lay corporate, but has decided to honor God's plan for her to pursue education instead.
Fulfilling this plan, Johnson received her acceptance to Middlebury Institute of International Studies at Monterey last Wednesday.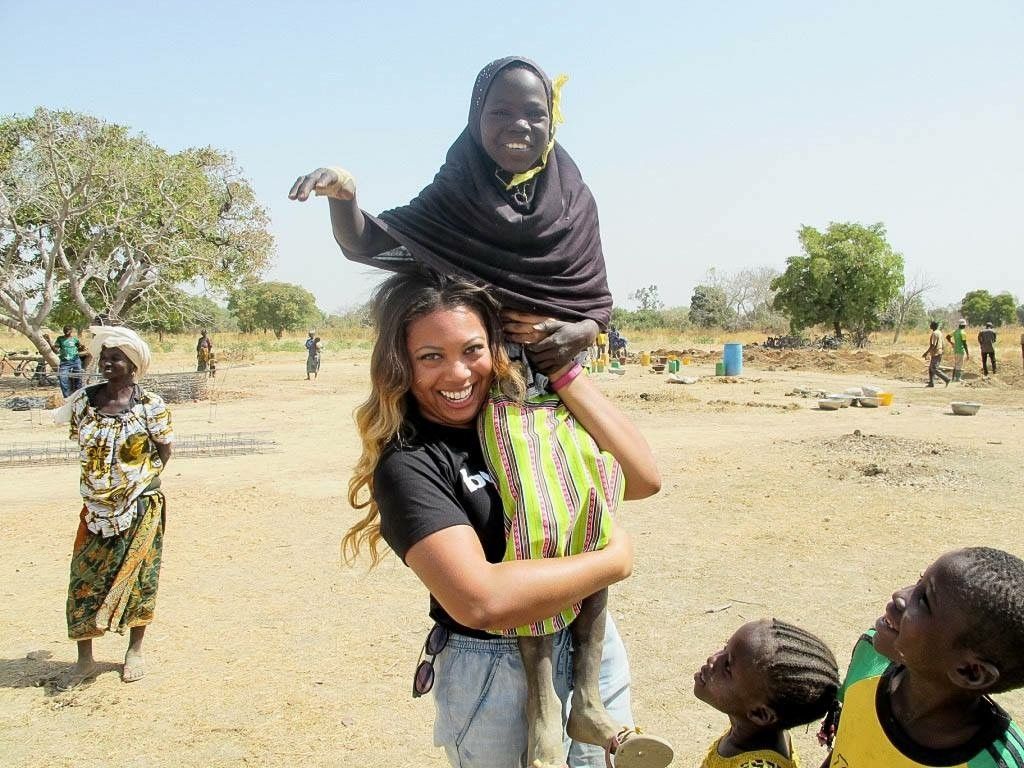 "I want to study French because it saved my life," she said. "If it wasn't for my basic knowledge of French and my recognition of [the attackers'] strange accent … I would probably be dead."
Johnson's family said her education at Pepperdine was an important part of her faith, and they said they thought it was a determining factor that saved her life.
"We are very thankful to the University for the training she got there and the continued grounding in her faith she gained, which I'm certain helped her survive," Steven Johnson said.
La'Nita Johnson said she feels comfort knowing that the incident and her safety happened for a reason.
"Life is very short … make your impact," La'Nita Johnson said. "If you know what you're here for and you know why God has put you on this earth, don't sacrifice it for money."
Correction: The story previously misidentified the time Johnson spoke with her family before the attack, the time the police arrived, the non-profit with which Johnson volunteered, and the number of people who were killed in the attack. Johnson spoke with her family 15 minutes before the attack, the police arrived close to 1 a.m., the non-profit Johnson volunteered with is called Build On, and two people from her team were killed.
__________________
Follow Vanessa Dillon on Twitter: @v_nicoledillon