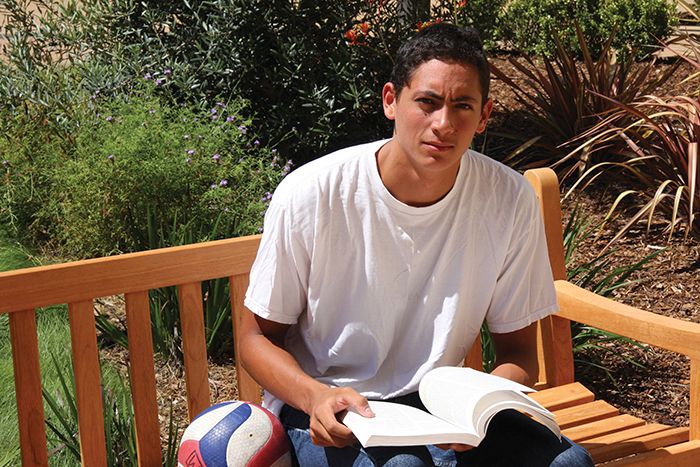 Photo by Sylvia Hartley
I woke up, stared out the window and realized it was still dark out. As I got ready for the day I couldn't believe the schedule that laid ahead.
Two years ago, during my freshman year, I was tossed into a new, environment — from 7 a.m. practices to a 16-unit coursework load.
Out of high school I was offered a scholarship to play soccer at Pepperdine. It was definitely a tough transition emotionally and physically. I would start my day at 6 in the morning, head down to the athletic training room to make water and Gatorade for practice and then begin practice at 7. Practices lasted for two and a half hours every day.
After practice I would begin classes at 10 a.m. lasting until 2.
As an athlete, playing sports is really who you are. For me soccer was my identity, my childhood, my life and I dedicated a huge part of my life to becoming a Division I athlete.
My experience as a Pepperdine student-athlete made me a stronger and more disciplined person.
Time, Sweat, Tears
For most student athletes, college life alone is a challenge — balancing classes while attempting to maintain some form of a social life. Try adding a full-time sport to that already jam-packed schedule.
"It gets much more overwhelming when things start to pile up on you, especially tests, quizzes, papers, projects, etc.," men's volleyball setter Matt West said.
An average day in the life of a college athlete is unique to say the least. For some athletes on campus practice starts at 7 a.m. sharp. Being a senior, West has a lot of experience as a Pepperdine student-athlete.
"You obtain the ability to represent your friends, family, school and yourself in a way a lot of people aren't able to do," West said. "It's a lot of responsibility and sometimes you hit bumps in the road. But what you do after the bump is what helps you grow as a person. I've loved every minute of representing Pepperdine and I will take away every experience I've had here, the good and the bad. It's been amazing and this year will be that as well."
Life as a student-athlete is a time-consuming job, and it takes a great deal of commitment to maintain the lifestyle — time, sweat, tears and effort.
__________
Follow the Graphic on Twitter: @PeppGraphic