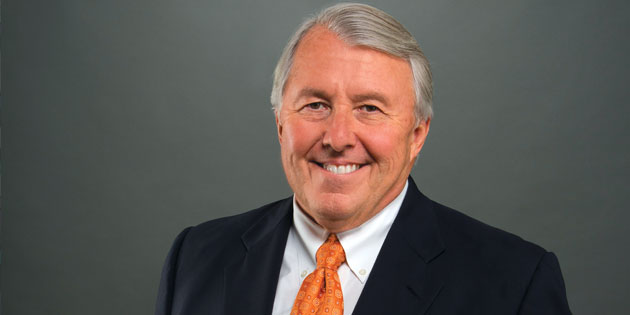 Photo Courtesy of Pepperdine website
Whether he's playing with his band, eating lunch with students in the Caf, or running the university, Pepperdine's President Andrew K. Benton is undoubtedly one of the coolest people on campus. Although he is the president, have you ever wondered about AKB's favorite hobbies and music, or where he would go in a time machine?
Inspired by the 10 Questions column from Time Magazine, we asked AKB to answer these important questions about a few of his favorite things.
Q: Do you prefer the mountains or the beach?
Since I am still finding and removing sand from my last trip to the beach: mountains, and that is my final answer.
Q: What is your favorite song to play live with your band?
Green Day's "Time of Your Life."
Q: Where would you go in a time machine?
Philadelphia in the summer of 1787.
Q: Cats or dogs?
Dogs.
Q: Best concert you've ever been to?
Fleetwood Mac at the Hollywood Bowl.
Q: Last movie you watched?
"Hacksaw Ridge," produced by two Pepperdine students.
Q: Coke or Pepsi?
Coke.
Q: Favorite Beatle?
Paul McCartney.
Q: Funniest thing that has happened to you recently?
I had four people in a row confuse me with someone else.
Q: Favorite Bible Verse?
Romans 8:31-39.
Next time you see him in the Caf, give him a warm hello, because you might learn something cool about him.
____________
Follow the Graphic on Twitter: @PeppGraphic