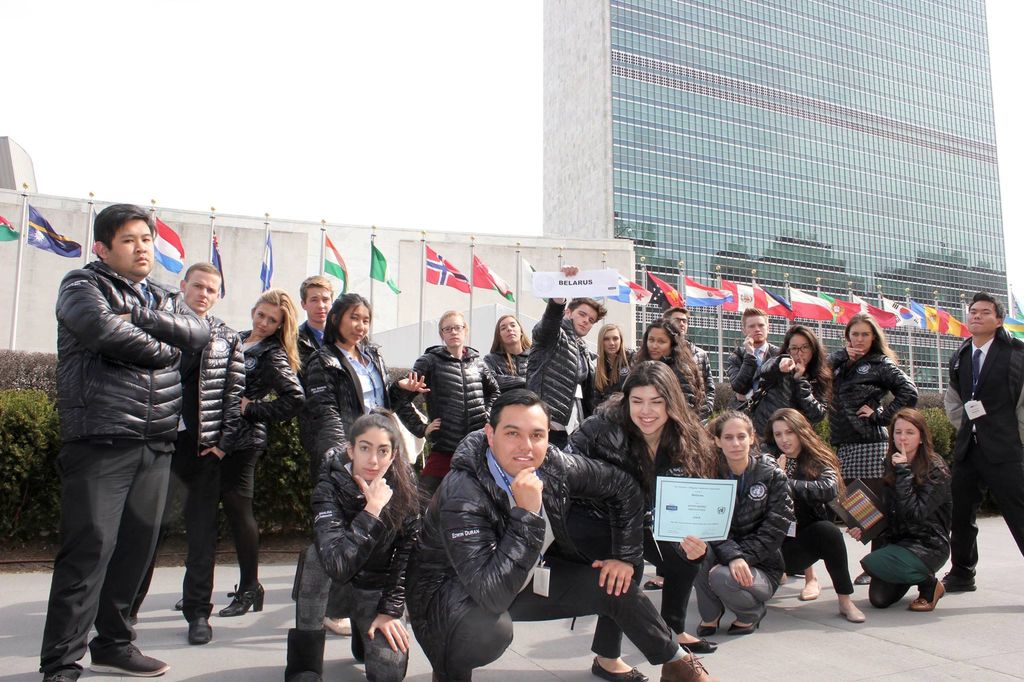 Photos Courtesy of Hayden Paulsen
For the first time ever, the Model United Nations team won the outstanding delegation award at the New York conference, where they competed with more than 200 other schools.
The New York conference, more commonly known as the NMUN conference, is the most important one for Model UN teams around the world, according to senior and Pepperdine Model UN Co-President Rachel Siegman. She said this is due to the fact that the United Nations is located in New York, so it is where participants assemble for the annual conference. The Pepperdine team in NMUN consisted of 22 delegates representing Belarus. Siegman said NMUN was the culmination of a year of hard work dedicated to preparing for it.
"Pepperdine came out winning, as a whole, the most that it ever has, and the delegation award for the whole team was the best," Siegman said.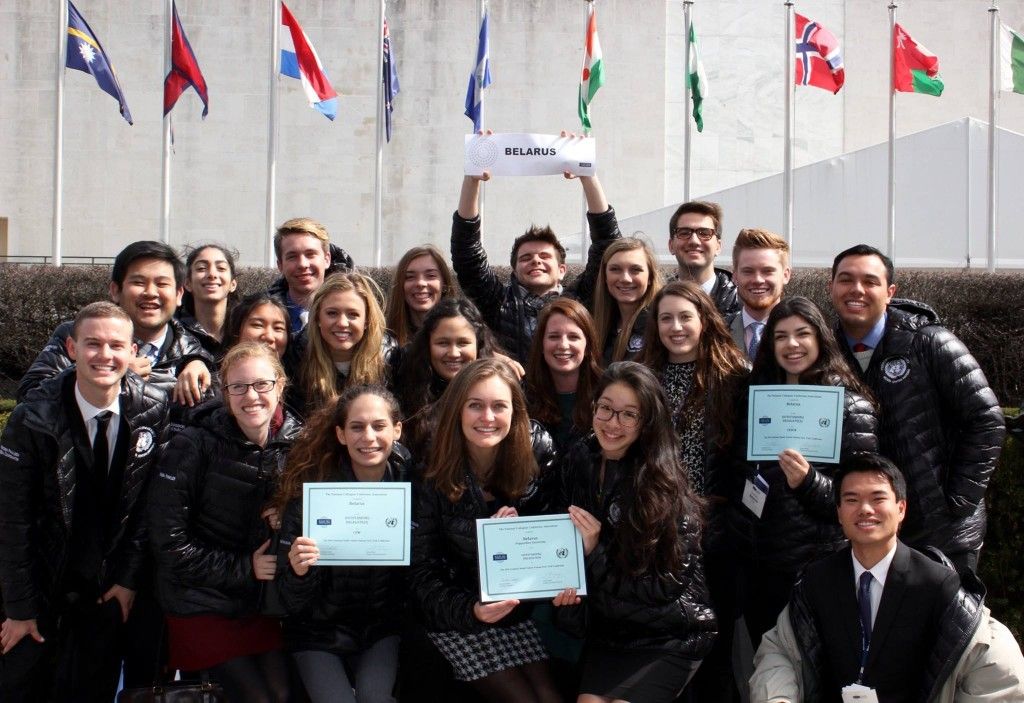 Siegman has participated in Model UN for three years. She said in the other years she has participated, the team has won distinguished delegation, which is the equivalent to second place, so as a senior, she said she is happy about winning first place this year. Siegman said winning this award means that all the Pepperdine delegates excelled in their respective committees.
"This conference is international because half the schools are from different countries, so there are roughly 250 schools there and 3,000 students, and of those 10 schools win first place," senior and chief financial officer David Nguyen said. "That means only 2.5 percent of the schools win first place, so we are literally one of the best teams in the country."
Nguyen said this was a very emotional win for the team.
"I think MUN has been on campus for about 15 years, and Pepperdine has never won first place, so that's why we really wanted it this year," he said. "We worked so hard since our freshman year to get it, and we thought our team was prepared, but you never know, so we were really nervous. [When] I found out, I was almost in tears, and just thought, 'This has got to be the best feeling I've ever had in college.'"
The team also won awards for five of their position papers, which were composed by half of the team. Siegman said these position papers require extensive research and editing to comply with the content and formatting requirements. Siegman said she always strives to win awards for the papers since they can be prepared properly in advance of the conference.
"It was the best feeling ever," senior and team member Edwin Duran said. "We had worked so hard since September and never had won first place before. It was great to be part of a group, including seniors, that had the goal of winning, and then we accomplished it."
Duran said he joined the team to be exposed to international events. He said one of his favorite aspects of participating in NMUN is being able to meet people from all over the world. Junior and first-time participant Luisa Dulanto said she enjoyed this aspect of NMUN also, along with navigating how to best go about representing Belarus, which the Pepperdine team was representing.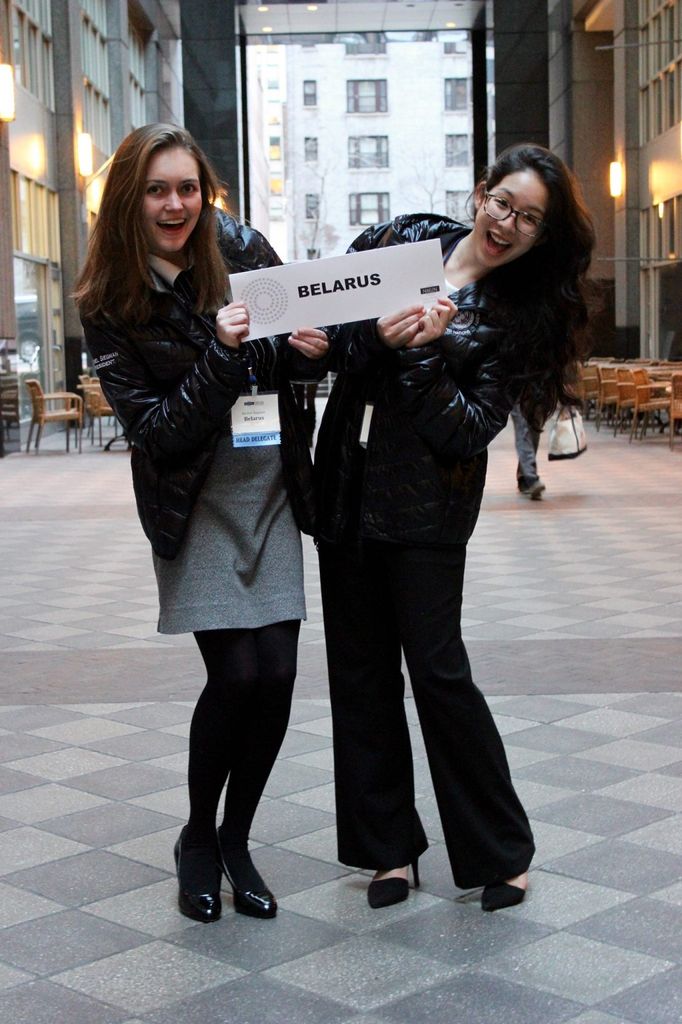 "It was interesting to see, or to really understand, how it is to try and negotiate with countries that do not align with your own country's beliefs," Dulanto said. "I was a bit nervous about going to New York, but Rachel Siegman, our president, as well as [Co-President] Sheena Choy … really prepared us for it. They were a bit tougher on us, but that really helped a lot in preparing speeches and in having diplomatic peace in negotiations."
Vice President Darragh Joyce also said meeting new people from different places in NMUN is a great way of improving one's own skill set.
"My favorite aspect [of participating] is getting that high from debating and negotiating with other delegates," Joyce said. "Merging resolutions, standing by your beliefs and defending your position is all part of the fun. I've been told that my debate style is French, because I tend to hardline negotiations and compromising [with] my originally intended goal. Everyone has their strategies, though, and it's great to pick up new techniques from other people from around the world."
Joyce said participating in Model UN seems to instill a drive and ambition within participants, which he said he sees particularly in the co-presidents and the chief financial officer. The Pepperdine team represented Belarus this year at NMUN, and Joyce said he and his partner had to work on the research.
"I studied Belarus inside and out," he said. "My partner and I breathed [the research]. But when subjects are being prioritized in committee, it's a matter of being able to focus down on certain areas that you've studied and then manipulating them to solve major world issues."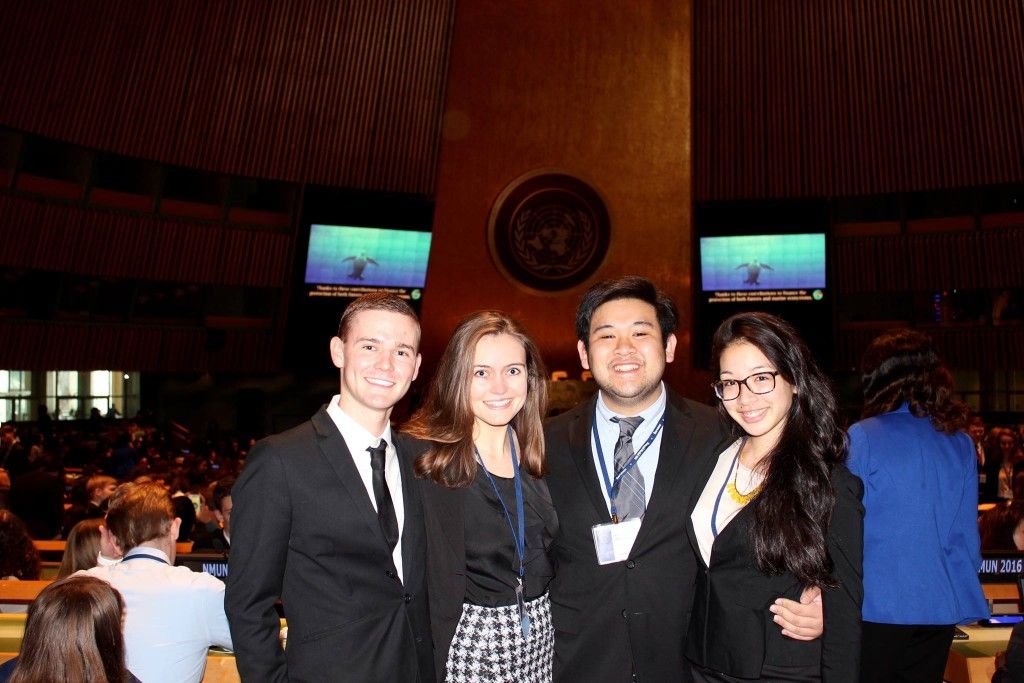 Joyce said people from all majors are welcome to participate in the Model UN club, and he said he hopes winning this award will be more of a motivation for students to join.
"This award puts us on the map of this University," Joyce said. "The award underlines the one word we all use to describe the experience: outstanding."
Siegman, Choy and their partners also each won the outstanding delegation award within their own respective committees, meaning they were recognized for their part in debating and writing within their respective committees.
"My goal this year was a lot more to see the team thrive and to see them succeed versus my own committee," Siegman said. "And it ended up being twofold where both just succeeded."
Siegman said she is very proud of the work the team did. She also said the Model United Nations club on campus is entirely student-run. She said she is happy about being able to end her Model UN run at Pepperdine on such a high note.
"It is something that I just put my heart and soul into for four years here at Pepperdine," Siegman said. "I have grown so much in it … I am going to miss the high level of debate and the camaraderie that the team always seems to form, especially in New York."
______________
Follow Paola Ramos on Twitter: @PaolasPassport