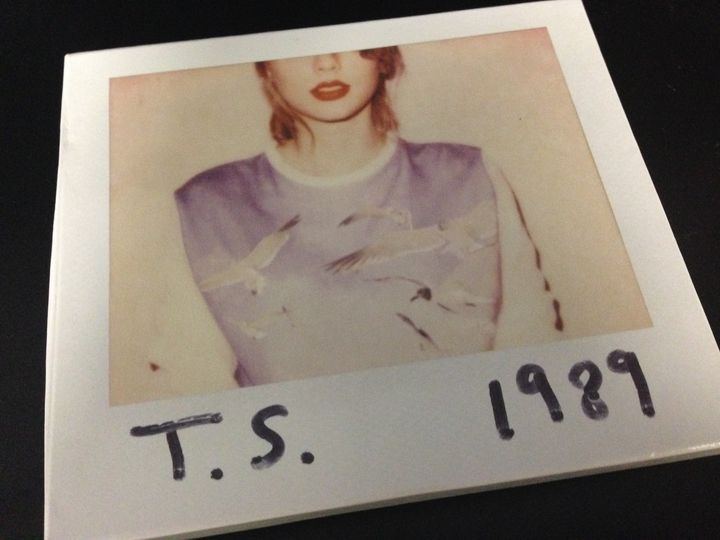 Photo by Sacha Irick
Taylor Swift. Tay. T-Swizzle. Swifty. T-Dog. Whatever you want to call her, just make sure to call her. Taylor Swift to date, has a total of five full-length albums and 71 songs that have graced various music charts. Her songs have spent a combined total of 3,547 weeks on the Top 40 music charts, and the albums as a whole resided a total of 1,690 weeks.
Taylor Swift's presence has become inescapable, from her catalog being pulled from Spotify to her World Tour announcement.
Her latest album, "1989," has been received positively (a 600,000-copies-in-24-hours kind of positivity), and it has been forecasted that the 24-year-old may sell more than 1.3 million copies by Nov. 2. Many argue, however, that Swift has lost her way in all the pop and synthesized beats of her newest album.
Saturday Night Live has even gone so far as to poke fun at Swift with the advertisement of "Swiftamine" which is "a cure for your sudden, unwanted obsession with Taylor Swift." So far, Taylor only has one thing to say to the critics of her fifth studio album, and it's that the "haters are gonna hate," but she's going to just "shake, shake, shake."
Personally, I was not nearly as excited for "1989" as I was for her previous album "Red." That album had me camped out till midnight on a Thursday waiting for Walgreens to stock their shelves. While I was only met with disappointment due to Walgreens being sub-par on their Swift merchandise, that's besides the point.
"1989" — a breakdown:
"Welcome to New York"
Favorite lyric: To be fair, half the song is the same lyrics, but I'll settle with, "Welcome to New York."
Super catchy. This is the song that spurred articles questioning if Swift is the new informal beacon of New York.
"Blank Space"
Favorite lyric: "Saw you there, and I thought, 'Oh my God, look at that face, you look like my next mistake.'"
This, without a doubt, is my favorite song. It's interesting that this is the follow up song to "Welcome to New York," which is definitely a big juxtaposition from the upbeat and cheeriness.
"Style"
Favorite lyric: "You got that James Dean daydream look in your eye."
Nostalgia alert. But, I feel like there's a lot of honesty from Swift in this song too.
"Out of the Woods"
Favorite lyric: "The rest of the world was black and white / But we were in screaming color."
Let the record show I hated this song upon the first listen. But it grew on me for a while: I played it continuously on a loop, and then came full circle and started hating it again. It's cute and certainly very repetitive.
"All You Had To Do Was Stay"
Favorite lyric: "People like you always want back the love they gave away."
This song hit me right in the feels.
"Shake It Off"
Favorite lyric: "But I keep cruising, can't stop, won't stop moving, it's like I got this music, in my mind, saying it's gonna be all right."
Thank you Taylor for the greatest anthem ever. Apart from Mary Lambert's "Secrets," this is on repeat constantly.
"I Wish You Would"
Favorite lyric: "And I wish you knew I miss you too much to be mad anymore."
This song reminds me a lot of "Stay, Stay, Stay" from her album "Red." Love.
"Bad Blood"
Favorite lyric: "Cause baby now we got bad blood, you know it used to be mad love."
Yes. Just yes. Perfect break-up anthem.
"Wildest Dreams"
Favorite lyric: "Say you'll remember me, standing in a nice dress, staring at the sunset, babe. / Red lips and rosy cheeks, say you'll see me again even if it's just in your wildest dreams."
After first listening to the CD, this was the song stuck in my head for the longest time. For that, it will hold a special place in this review, and odds are, I will keep hearing it repeated in my "wildest dreams."
"How You Get the Girl"
Favorite lyric: "Broke your heart, I'll put it back together. I would wait forever and ever."
Cute, cute, cute. This is the song I'm waiting for the music video for because odds are I'll end up in a burrito blanket ugly-crying about how cute it is.
"This Love"
Favorite lyric: "When you're young you just run, but you come back to what you need."
I think T-Swift's slow songs are definitely underrated. The words are simple but really beautiful. I'm a fan.
"I Know Places"
Favorite lyric: "They are the hunters, we are the foxes, and we run."
Sweet song, and definitely okay. I feel neither here nor there about it. Meh.
"Clean"
Favorite lyric: "Ten months sober, I must admit, just because you're clean don't mean you don't miss it."
The last song of this album is very refreshing, literally.
Overall, I enjoyed the album. It's catchy, it's fun, and Taylor is taking my $9.99 straight to the bank.
__________
Follow Madison Harwell on Twitter: @mad_har