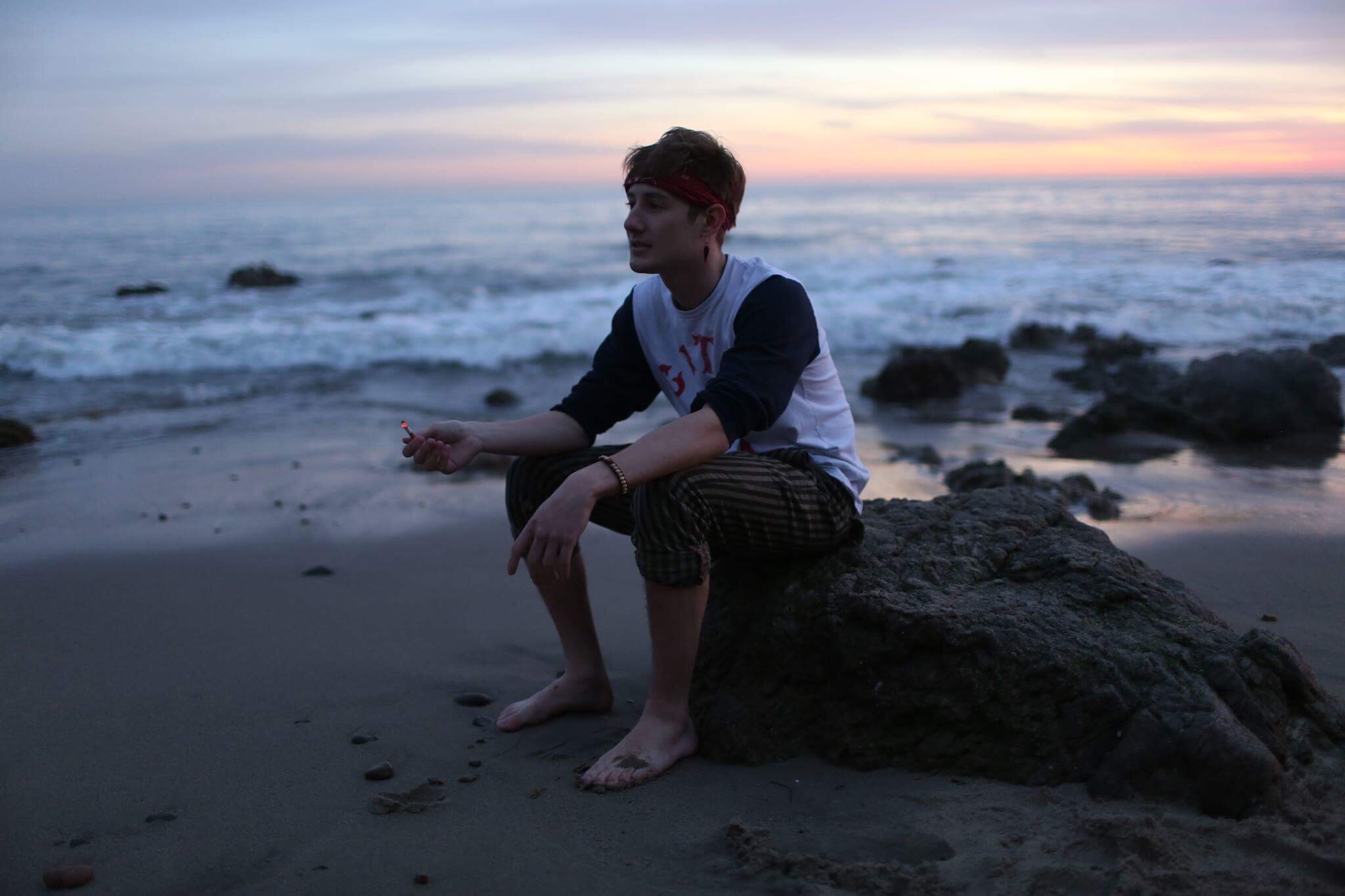 Photos Courtesy of Billy Baker
A cigarette ember glowed ruby in between Billy Baker's fingertips. He sat on the arm of a wooden bench designated for smoking. A whisper of smoke twirls past his black leather pants and dissolves beyond the red paisley headband wrapped around his forehead.
"Life gets boring, and the only way you can experience it more is through looking at it from the lens of other people," Baker said. "For me, the fact that I get to live in other's people's lives is so fun."
Baker, a Theatre major with an emphasis on Acting, has a passion for directing. Baker performed in three shows at Pepperdine, directed two shows from Professor Scott Alan Smith's directing class, and is currently directing a one-act show called "Hello Out There" at Lindhurst Theatre, premiering April 20-22.
"I'm still figuring everything out, but for some reason I can't be drawn away from the truths that you see in performance," Baker said. "It's like a snow globe into the realities that we don't necessarily get to observe."
Billy said his mother was an actress and performances surrounded him since childhood.
"I was pulled into it immediately, but I was always performing," Baker said. "I had a lot of spectacle in my youth and found the joy of performance early on."
When Baker was 5 years old, he moved to Hawaii from Iowa and performed at luaus for his family.
"I would hand out tickets to my family for the show and do some dancing and end it with a fire knife show," Baker said. In reality, Baker said the fire knife show consisted of him swinging sticks, but he still found bliss in the performance.
For Baker, performing challenges him to reach authenticity in the roles he takes on.
"I'm very into realism so I don't want it to seem as if I'm saying the lines," Baker said. "I want it to seem as if it's coming from a true place."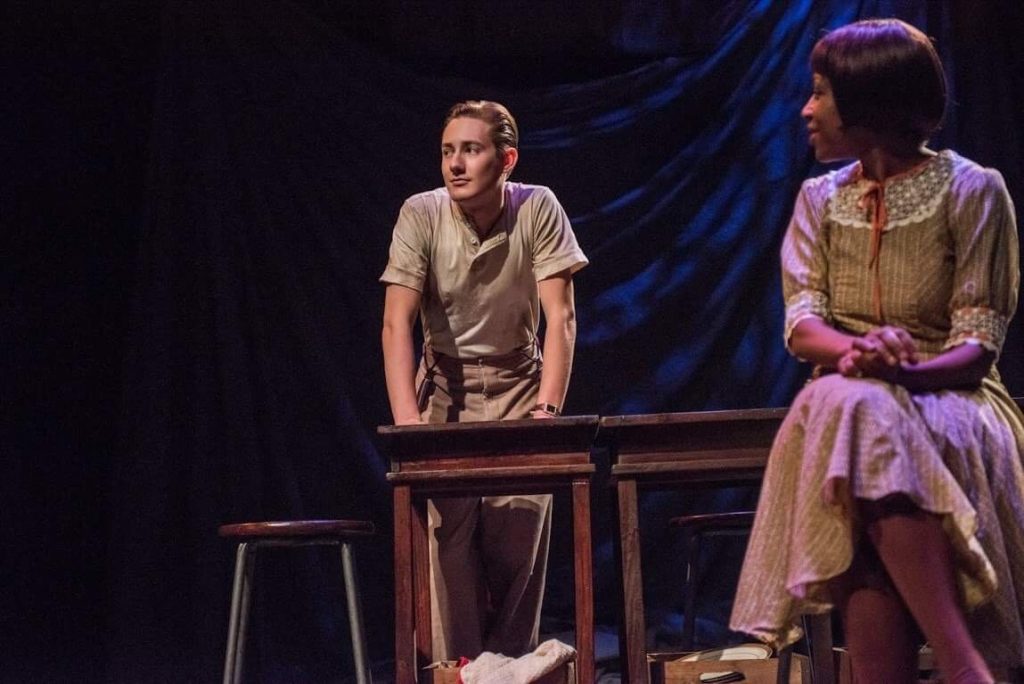 Baker said that actors are not the only ones who undergo a genuine human experience.
"Theater and film are so beautiful because you can point yourself a little more toward the truth and understand more people," Baker said.
Regarding those who decide not to act, Baker said he wished people knew that anyone can be an actor.
"I wish more people considered themselves an actor even if they don't act," Baker said. "If they have a personality that is undeniably their own, they're going to be a better actor than someone who doesn't embrace themselves."
As for directing, Baker said he loves collaborating with actors.
"I love to bring people together to make content," Baker said.
Baker said he admires Professor Smith because of his ability to work with actors and let them bring their own perspectives to the production.
"Something that I found that's been an epiphany is that it's not at all one-sided," Baker said. "Art is birthed out of boundlessness, and a director should never find himself bound."
Besides directing the one-act "Hello Out There," Baker is also directing a story he wrote himself titled, "The Hum." Director David Lynch's film "Eraserhead" inspired Baker's plot.
"Right now I'm stressed and exhausted, but I'm so happy," Baker said. "I get to make something that came from deep inside and see it resonate with all the people I'm collaborating with like Richard Choe and Claire Fagin."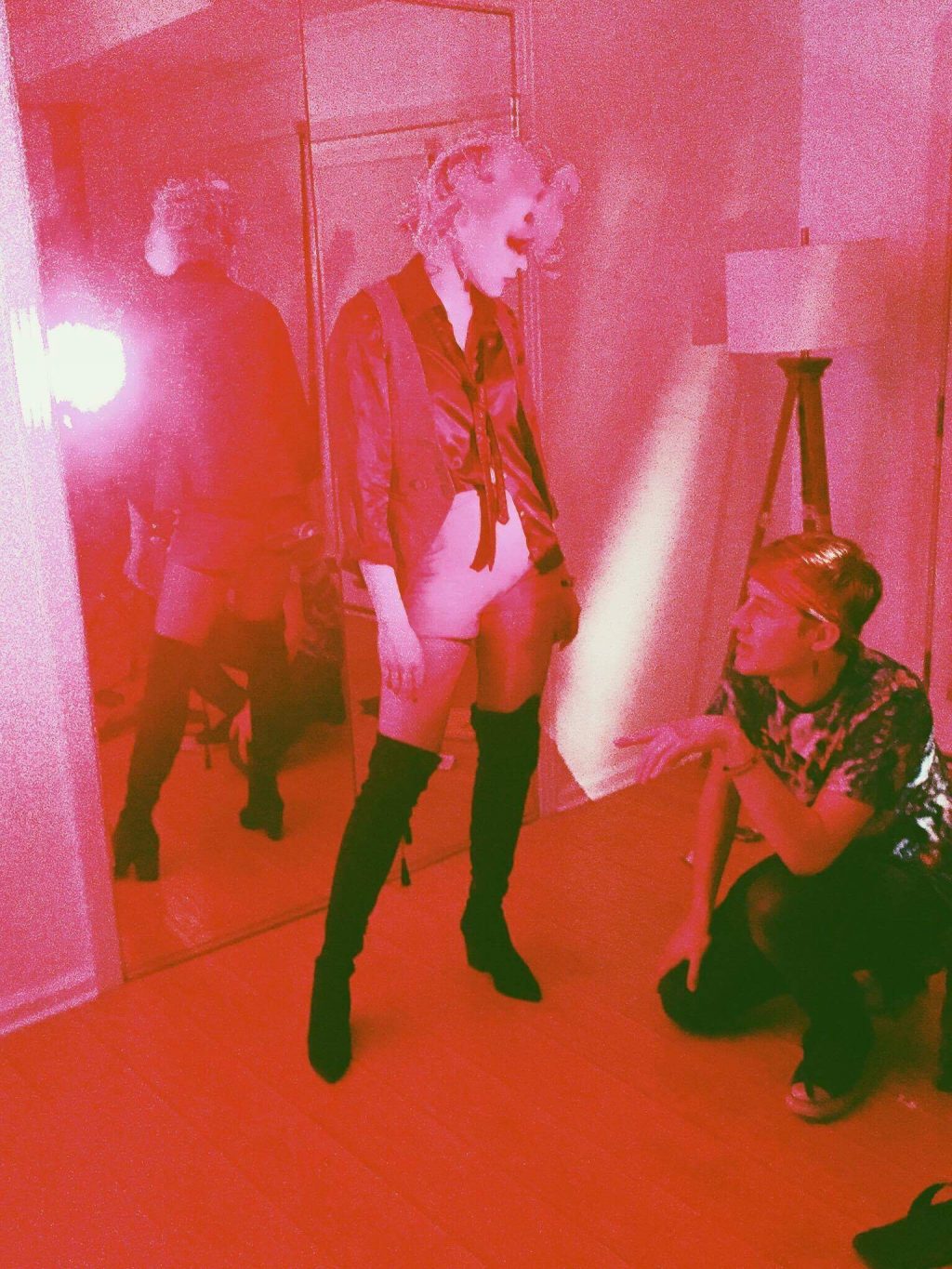 Even for those who are not involved in the performing arts, Baker said he encourages people to pursue their passions.
"If you're passionate about something, continue to try to figure it out yet know you're never going to figure it out," Baker said. "That's what I think drives the most beautiful people."
___________
Follow the Pepperdine Graphic on Twitter: @PeppGraphic